Camera-Ready Educators: Video As a Learning Staple
By: Paul Teske and Sarah Brown Wessling
The use of video for the purpose of learning is not new. Julia Child, Bob Ross, Jack LaLanne, and Mr. Rogers are all television icons who beamed into American homes to show us how to cook, paint, exercise, read, and be kind. However, video isn't just in the hands of broadcasters any more, and video production is widely accessible, giving everyone a voice and an opportunity to teach, including educators. Increasingly, teachers are getting out of their classrooms and inside their students' screens to reach and teach them anytime and anywhere there's a signal. Teachers recognize the power of the medium to engage their learners, but they know all video is not the same, nor are the instructional practices that surround it, so unpacking the ways in which teachers are utilizing video helps us be more deliberate in leveraging the medium in the future.
Although the pandemic has accelerated teachers' use of video, we've witnessed this shift for several years as the flipped classroom models have grown in popularity. It is tempting to think of video as a quick way to engage students because their lives are already saturated with it; yet, teachers know it's not the screen alone that engages students. It's how teachers use video as part of deliberate instructional design that creates the opportunity for learning and growth. Teachers use video in various ways for various purposes, each thoughtfully constructed. Here are four times within the instructional design process that teachers can leverage video.
Teaching New Content
Perhaps one of the most utilized and popularized ways to incorporate video in the teaching process is to help introduce content. If you think about flipped classrooms and the way they have moved the teaching of new content to a recorded lecture that students watch prior to class instead of during class, you'll see the power of video. In this case, using video to front-load content outside of class allows the teacher a changed role within the instructional process during class. Now, the time can be used for facilitation of further practice and learning, rather than using the time to deliver information. When teachers use video to teach new content, they are actually shifting the priorities of instruction and become more responsive to students. As an example, in this video Rachel Strietmann, 8th Grade Teacher from Mayfield Heights, Ohio, provides students with a quick lesson on the Enlightenment. Rachel began using video when she couldn't be in class one afternoon, and since shelter in place, video has become a staple for her instruction.
Differentiation
Teachers who prioritize differentiation are often prioritizing choice and creating different learning pathways for their students. Video can be incredibly useful in helping a teacher be "in more than one place at a time." Using pre-recorded mini-lessons, students can engage in the lessons that are specific to their needs at that time. Teachers can also use pre-recorded videos to create libraries for anything from read-alouds to historical overviews or explanations of dense concepts. Once teachers have built libraries of content, they can use them to help reinforce or accelerate learning.
Jamie Ewing, who teaches as the STEM instructor for an elementary school in the Bronx, has produced his own library of videos in which students can engage in STEM activities from home. To reinforce literacy, the Prezi Video sets start with a read aloud, move to a mini-lesson, and cap with an at-home student activity. The library of videos he's created provide students with opportunities of voice and choice and the ability to move at their own pace. Here's a video example from his library, but he has over 75 sets of videos for students across grade levels to choose from and engage in science.
Scaffolds & Support
Sometimes video can be used to reveal specific processes to students. For example, instead of using video to relay content, sometimes teachers will use video to record how to solve a problem, how to revise a paragraph in a writing assignment, or how to find the main idea from a primary source document. In these cases, teachers not only record the process, but they also capture a think-aloud, or what the teacher is thinking about as they solve the problem or do the work. These kinds of videos often feel more "raw" than other videos and rightly so; the best ones capture the real thinking of the teacher as lead learner and create implicit scaffolds for students.
Management
Finally, video can be a fantastic tool for teachers when they want to convey announcements or directions with more clarity than they may be able to convey in traditional written formats. You might see teachers:
Broadcast

 class announcements that can run a gamut of topics from reminders about school schedule changes to field trip details

Guide students through routines

 in which they need reminders or a facilitator protocol. For instance, they may have a daily breathing exercise to re-center students' brains that might be handled with video cues.

Introduce and review assignments and test prep

so students have a secondary way to digest the requirements which can be particularly beneficial for students with limited English or who have challenges with executive functioning or reading.

Inform parents and aid substitutes

 so they are better equipped to meet the needs of their students.
In this video, Zak Wilson, teacher in Hanover County Public Schools in Ashland, VA, reminds students about what's going to be on the test and what to study.
Future Directions
We see several areas where video will impact instruction and teacher dispositions as we move into the year ahead and beyond. Based on what we see teachers producing during this challenging time, we know that they will become more comfortable with video, and will own the knowledge and pedagogy they bring to the table—we've even seen this in recent weeks across our global community. The act of creating video makes teachers uneasy at first, but after time, they see themselves grow and become more self confident in their instruction.
Video isn't just for those with broadcast support or a YouTube channel. It is for every teacher. Teachers are creative and knowledgeable, and video will amplify their message and knowledge. Additionally, teachers will begin to curate their work and bundle it for increased efficiency and collaboration. This means instruction will be shared among teachers even more. Our playlist will be open to others, and together, in teams, we will instruct. And through this, teacher collective efficiency will grow and be more nimble and responsive to students and each other's needs. And finally, this will lead us to being more knowledgeable and deliberate in how and when we put video content in front of students. We have the knowledge and skill. We can do this.
For more, see:
---
Paul R.J. Teske, PhD, is a Teacher in Residence at Prezi with over 25 years experience in education, and founder of Education Impact Exchange. Follow him on Twitter @PRJTeske.
Sarah Brown Wessling is a high school English teacher, and educational author and consultant. She was the lead Teacher Laureate of Teaching Channel and National Teacher of Year 2010. Follow her on Twitter @SarahBWessling. 
Stay in-the-know with innovations in learning by signing up for the weekly Smart Update.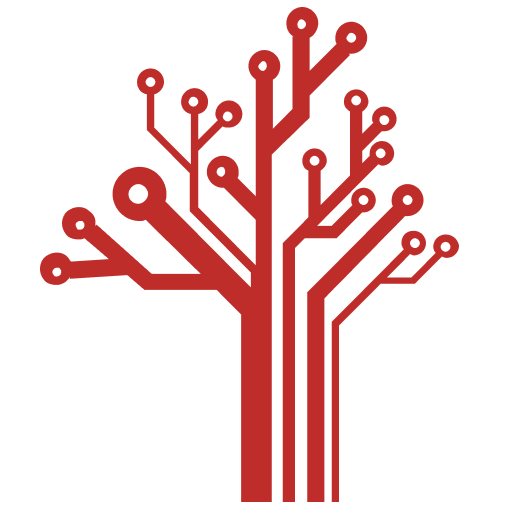 Getting Smart loves its varied and ranging staff of guest contributors. From edleaders, educators and students to business leaders, tech experts and researchers we are committed to finding diverse voices that highlight the cutting edge of learning.