Data Interoperability: Applying Playground Principles to EdTech
This post was originally published by LearnPlatform.
Share. Play nicely together. Get along with others. For most of us, these lessons are imparted at a tender and impressionable age in order to lay the groundwork for our development into successful adults. While the ability to grasp these concepts quickly can turn us into popular and well-liked children on the playground, the long-term benefits of embodying these seemingly basic ideals cannot be overstated. Individuals that solidly identify with these traits often find themselves in desirable positions later in life, whether they be related to career fulfillment, financial success or status in their community.
If these concepts are so fundamental to our development from a young age, and so obviously beneficial to our success, why is it that we struggle to incorporate them in the methods and standards we employ when collecting and disseminating data on the edtech being used in the same classrooms that imparted this essential wisdom in the first place? This "get along with others" approach to edtech tools and platforms is commonly known as data interoperability and is a key concern in edtech management, and an opportunity for developers to apply lessons learned about sharing and cooperation into effective use.
Better Interoperability = More Useful Data
Whether you approach edtech evaluation from the lens of a school administrator, a government official, a teacher or a product company, it's clear that the demand for actionable data on the technology used in our schools is impossible to ignore. Accurate usage data is critical to assessing the impact of an edtech tool and for making informed decisions. In classroom day-to-day operations, school- and district-wide purchasing, and federal reporting requirements stipulated by ESSA, edtech decision-making has become increasingly data-driven.
The demand for data is high, but the usability, comprehensiveness, format and accessibility of this data are not yet where they need to be. Student data is being captured by thousands of edtech products through a wide variety of methods. Not all data capture is aligned, not all data is made actionable and, when it comes to quality, not all data is created equal. Achieving data accessibility and standardization is essential for the complete interoperability of all edtech products.
These interoperability demands aren't going anywhere and a number of organizations have taken notice by making real efforts to comply with standards designed by IMS Global Learning Consortium, Ed-Fi Alliance and Project Unicorn, among others. These groups are defining the standards for schools, districts and vendors to follow for optimum interoperability.
While we have seen a number of product companies work steadily toward data standards compliance within a successful and open edtech ecosystem, there's still a long way to go before we get where we need to be. So, to borrow a phrase our CEO is fond of, "We ain't as good as we wanna be. We ain't as good as we gonna be. But we're a damn sight better than we was."
Interoperability Makes it Easy for Districts to Say "Yes"
Product companies that are pursuing a path of interoperability are already beginning to reap the benefits. While an altruistic drive to better the overall education ecosystem motivates many companies, the good vibes can also be felt on the bottom line. In the long run, a commitment to interoperability results in major savings for school districts and increased revenues for product companies. In an increasingly data-driven marketplace, edtech purchasing decision-makers are beginning to rely heavily on research and evidence that can support the effectiveness of those products in the classroom. The easier it is to access that data and run analyses on it, the better armed these decision-makers are when it comes time to justify purchasing decisions or license renewals.
According to Project Unicorn, "72 percent of districts say interoperability is a concern that influences procurement decisions." Larger companies are starting to take notice as well, due to competition from many new and nimble organizations that are ready, willing and able to meet these data standards. Their responsiveness and ability to provide accessible and usable data can be the defining factor when it comes to purchasing considerations. In an article by Michelle Davis of Education Week, "Smaller vendors that deliver on interoperability can find themselves winning contracts over much more established education companies. Vendors that ignore the issue may not have their existing contracts renewed." These companies may suddenly find themselves with a leg up, when previously they may not have stood a chance.
Data is Used to Make an IMPACT
Accurate usage data is critical to evaluating the impact of an edtech tool. That's why we developed LearnPlatform's IMPACT™ Analysis, our rapid-cycle evaluation that integrates data from multiple sources including educator feedback, pricing data, product usage and student achievement data to produce evidence-based reports and dashboards on product effectiveness. Schools and districts run IMPACT Analyses in order to get actionable evidence that can advance the quality of teaching and learning with digital technology. Of essential importance is the fact that these insights are not only high quality and inaccessible elsewhere, but districts get them fast (within hours), so they can be used to inform purchasing and implementation decisions.
We offer schools and districts sample language to facilitate utilization data requests for product companies or offer our direct support by reaching out to companies on their behalf. The best situation occurs when we are able to connect product companies together with our customers to have a conversation. An increasing number of product companies are happy to engage with our team on behalf of their clients and are eager to learn more about how their products are working for educators and students. Different sources of data are used for various analyses and reports, and most companies are able to share usable data when we engage them in the process. Sources include usage, pricing, achievement and covariate data and study group assignments to run either utilization, cost or IMPACT Analyses. Learn more in our data use guide.
A Standardized Approach Will Accelerate Edtech Innovation
It's time for us to make strides toward meeting data standards, or risk floundering in an environment riddled with guesswork. Many product companies are not only on board, but are the driving force for adopting standards. In an article published by EdSurge Stephen Laster, Chief Digital Officer at McGraw-Hill Education, stated, "By committing to a more open, collaborative future, we can accomplish our goals by putting students and educators in a better position to achieve theirs. This is not just an imperative for companies—the entire ecosystem needs to adopt these standards too. School districts building their own content, well-meaning philanthropists who are funding developments, policymakers and the Department of Education all need to endorse and insist on these standards. It will create a better world for us all." This is a perspective that everyone working with edtech can get behind.
For more, see:
---
Stay in-the-know with all things EdTech and innovations in learning by signing up to receive the weekly Smart Update. This post includes mentions of a Getting Smart partner. For a full list of partners, affiliate organizations and all other disclosures, please see our Partner page.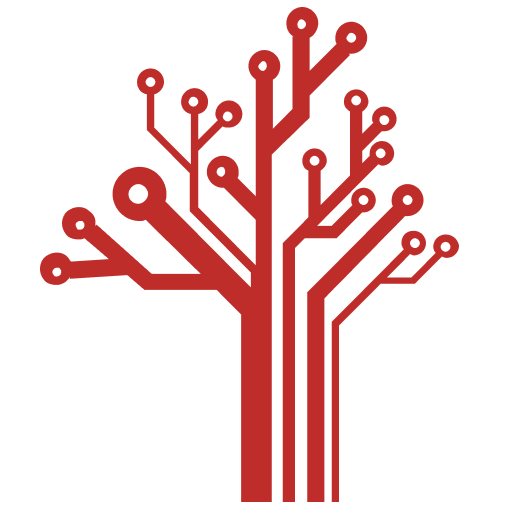 Getting Smart loves its varied and ranging staff of guest contributors. From edleaders, educators and students to business leaders, tech experts and researchers we are committed to finding diverse voices that highlight the cutting edge of learning.