Data Sharing Hasn't Been a Concern for Most Newsela Customers—But Super Users Want More
By Kelly Blair
This post was originally published on EdSurge.
Improving how student data is shared across systems has been a slowly evolving concern for Newsela since its launch in 2013. The New York City-based startup offers a reading tool that lets students read nonfiction and news articles at different levels, and take short quizzes to demonstrate their understanding.
"We want to be a part of the conversation around student reading progress at every school," explains Dan Cogan-Drew, Chief Product Officer and co-founder at Newsela.
Formerly the director of digital learning at Achievement First, a tech-rich charter school system, Cogan-Drew understands that data from curriculum tools can be critical to conversations about improving students' literacy levels. Helping teachers and administrators visualize and analyze that data is a start. But surprisingly, he says he has not seen many requests from customers to make Newsela's data compatible with other data systems that their schools use.
Educators can currently access student performance data on Newsela in a two ways: they can download the raw data into a CSV file, or use a data dashboard, called a "binder," which offers interactive graphs and tables that allow teachers, principals and administrators to see and sort how students are doing.
For most teachers, says Cogan-Drew, these features suffice. There have been a few one-off data integration requests over the years. But his experience has taught him that most schools and districts don't have the time, resources or technical know-how to connect and analyze student performance data in a large-scale, systematic way.
Yet recently, Newsela's "super users," including Summit Public Schools and Aspire Public Schools, have asked the company to develop a more thorough and consistent way to export data. These two tech-savvy charter management organizations, based in the San Francisco Bay Area, employ data teams to aggregate the information into data visualization dashboards for teachers and administrators.
In the fall of 2016, Newsela devised a way to send secure files via secure file transfer protocol (SFTP) every night. These files contain specific student performance data points that play a key role in helping educators understand where their students are—and how to best provide additional support.
This data transfer method isn't flashy: Newsela's product development team writes custom code that automatically sends data in the format requested by the school clients. Cogan-Drew says this approach is sustainable for the time being, and he is confident that the current system can handle providing an automated report to every one of Newsela's customers. He expects to hear more customers demand this data export feature in the near future. "When we see more adoption, we will work on automating and generalizing the approach. The tipping point will be when it is more efficient for us to build tools that give more control to administrative customers than it is to handle their requests manually," he explains.
What Summit and Aspire do with this nightly export file will help Newsela understand whether it should develop a more sophisticated way to transfer data. Before investing product and engineering resources to build better tools to share data, Cogan-Drew wants to see evidence that the information is being used in actionable ways. The dashboard currently available to educators through the Newsela platform already "visualizes the data in a way that is actionable to teachers," he claims. He does not want to build different custom data integrations for each individual customer.
His team has considered the possibility of aligning Newsela's data to existing data standards, but he is hesitant to fully commit for now. Cogan-Drew says there is a "tug-of-war" around whose data standards or API will be the most widely adopted; it doesn't make sense, after all, to align one's product to a standard that only a few others adopt. He envisions that down the road, depending on what teachers, principals and district administrators need, Newsela may build its own API that others can access to pull data.
Until then, the company plans to maintain its current data sharing practices for the majority of its customers, and watch closely how Aspire and Summit leverage data from the nightly file transfers.
"Right now [schools are] not asking us to feed data into another system. But I can foresee a day like that," says Cogan-Drew.
Kelly Blair is an educational consultant who works with schools and districts to improve instruction.
---
Interoperability, defined dryly, is the seamless, secure and controlled exchange of data between different applications and technologies. The term is a mouthful, yet the concept enables many conveniences we take for granted. It allows, for instance, pharmacists to verify and prepare your medications after your doctor's visit. It allows companies to pay employees via direct deposit, and for you to pay others via mobile apps or online banking services.
In education, however, interoperability has lagged behind other industries and services. Data is fragmented across different systems that don't "speak" to one another. This means records are not easily transferable between tools used within the same school or district. Many times, products don't even record student or achievement data in the same format.
So what does it take to make interoperability work for students, educators and parents? Over the next month, the EdSurge Research team will be profiling companies about how they think, plan, and guide their product development process to address these needs.
This profile is from an EdSurge Research series on interoperability. It is part of a larger collaboration called Project Unicorn led by InnovateEDU in partnership with EdSurge, the Michael & Susan Dell Foundation, Getting Smart, and CommonSense Media. These stories are made publicly available with support from InnovateEDU.
For more, see:
---
Stay in-the-know with all things EdTech and innovations in learning by signing up to receive the weekly Smart Update. This post includes mentions of a Getting Smart partner. For a full list of partners, affiliate organizations and all other disclosures, please see our Partner page.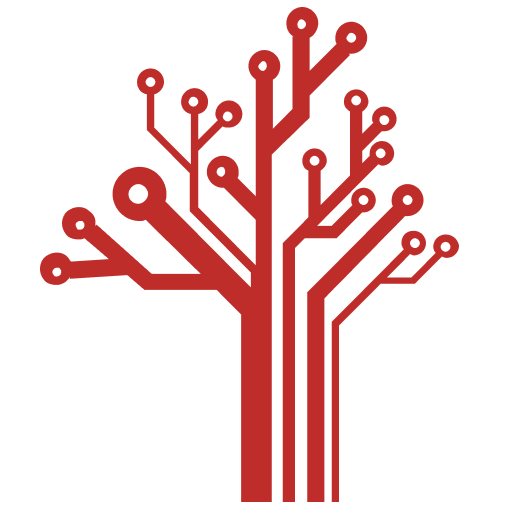 Getting Smart loves its varied and ranging staff of guest contributors. From edleaders, educators and students to business leaders, tech experts and researchers we are committed to finding diverse voices that highlight the cutting edge of learning.