DIY or Buy? How Lexia Learning Is Revisiting Data Integration
By Kelly Blair
This post was originally published on EdSurge.
Rob Paushter has been fiddling with ways to make data more easily accessible for his customers for more than seven years. "It all started back in 2010 when we spent time and money on an initiative that we thought would help customers," said the Vice President of Product Development at Lexia Learning. His company develops curriculum and assessment tools for elementary school students and currently serves over two million users. One of its most popular tools, Lexia Reading Core5, provides adaptive content in foundational reading skills.
His buyers were district administrators, many of whom agreed that different EdTech products should be able to share data with one another. As schools adopt a dizzying array of digital services, the ability to collect data from different tools into one place could allow educators to better understand how products are used, and whether they are delivering results.
To allow for this flow of data, EdTech tools needed to connect with one another. Yet that requires them to be built according to a common set of data standards. Imagine a set of Legos, and EdTech tools as individual pieces. If each piece had pegs of different sizes, or pegs that were spaced irregularly, they wouldn't be of much use. Individual blocks fit because they are designed around a set of standards and specifications.
In 2010, the standard that everyone was eyeing was the Schools Interoperability Framework (SIF), an open data standard designed by the Access For Learning Community. Companies were encouraged to apply the standard for a variety of tasks, such as importing student data like names and grade levels, along with rostering, the technical term for creating student accounts (so they can log in to use a tool), and assigning each student to a particular group or teacher.
Paushter heard buyers begin to ask whether tools were SIF-compliant. Eventually this became a prerequisite for schools and districts to consider purchasing a product. "We wanted our accounts and rostering systems to be as easy to use as possible," said Paushter, "and sales were requiring it, so we aligned our roster data to SIF."
By making this change, the company hoped it could help educators seamlessly move accounts and rostering data between the different tools they were using. This required other products used by its school clients to be aligned to SIF as well, but the team believed it was worth the effort. If the data could move between systems without having to be manually updated, this would save teachers time and reduce human error, improving accuracy.
After aligning to SIF in 2010, the Lexia team kept an eye on usage to see if there was a positive impact on users' experience, as promised. What they found was that the schools and districts were not taking advantage of the benefits of a common data standard.
While the district and school purchasers had asked for tools to be SIF compliant, they didn't actually have the in-house technical expertise to connect these tools together. "It was too complicated for people to use," said Paushter. Rostering using the SIF standard required a high level of technical skill and coordination between many different systems, so there were few people who could implement it effectively.
"We realized then it was not going to take off because people weren't using it," said Paushter. As a result, development for open data sharing stalled at Lexia.
Revisiting Data Integration—This Time, With Support
Between 2013 and 2014, the company revisited data sharing as a priority. This time, the demand came not as a result of a sales need, as it had been with SIF, but rather to support the product.
Lexia's Reading Core5 attempts to predict a student's achievement level and differentiate the sequence of content that he or she receives. In order to do so, the tool needs to know the student's grade level. This usually required that someone at a school or district import the data themselves by uploading a CSV file. These administrators would often call Lexia's support team for help with this manual import process.
This approach took off for some larger districts that had the resources, but it wasn't working for the masses."We knew this approach was not going to scale and it would also introduce data quality issues that impact a key product feature," said Paushter.
In 2015, Lexia turned to Clever, an EdTech company that provides an API that connects with student information systems to help schools and companies keep student rostering data in sync.
In addition, Clever also offers a single sign-on solution so that students can log into different EdTech tools—including Lexia's—with a QR code. This proved immensely useful for Paushter, whose team had been looking for a way to "streamline the rostering and login processes so that students could get right in and use it."
The Constant Juggling of Competing Priorities
For many companies, the decision between building a solution in-house or paying another company for outside services boils down to which product development needs are prioritized—and whether the team can devote enough people (in this case, engineers) to the problem. As a digital content provider, should Lexia commit its limited resources to fine-tuning its curricular tools and features, or focus on improving data interoperability issues?
With the student rostering problem, the company made the choice to use (and pay) Clever. Other data issues remain: Lexia has heard from customers who want the company to be able to export data on how students are using the product.
"We are making progress constantly," Paushter said, "but the question is really, 'Do users feel like we're making enough progress fast enough?'" In the fray of competing initiatives for content and assessment tools, it's up to customers to raise their voices if they want more advanced data sharing capabilities to become a priority at Lexia.
Kelly Blair is an educational consultant who works with schools and districts to improve instruction.
---
Interoperability, defined dryly, is the seamless, secure and controlled exchange of data between different applications and technologies. The term is a mouthful, yet the concept enables many conveniences we take for granted. It allows, for instance, pharmacists to verify and prepare your medications after your doctor's visit. It allows companies to pay employees via direct deposit, and for you to pay others via mobile apps or online banking services.
In education, however, interoperability has lagged behind other industries and services. Data is fragmented across different systems that don't "speak" to one another. This means records are not easily transferable between tools used within the same school or district. Many times, products don't even record student or achievement data in the same format.
So what does it take to make interoperability work for students, educators and parents? Over the next month, the EdSurge Research team will be profiling companies about how they think, plan, and guide their product development process to address these needs.
This profile is from an EdSurge Research series on interoperability. It is part of a larger collaboration called Project Unicorn led by InnovateEDU in partnership with EdSurge, the Michael & Susan Dell Foundation, Getting Smart, and CommonSense Media. These stories are made publicly available with support from InnovateEDU.
For more, see:
---
Stay in-the-know with all things EdTech and innovations in learning by signing up to receive the weekly Smart Update. This post includes mentions of a Getting Smart partner. For a full list of partners, affiliate organizations and all other disclosures, please see our Partner page.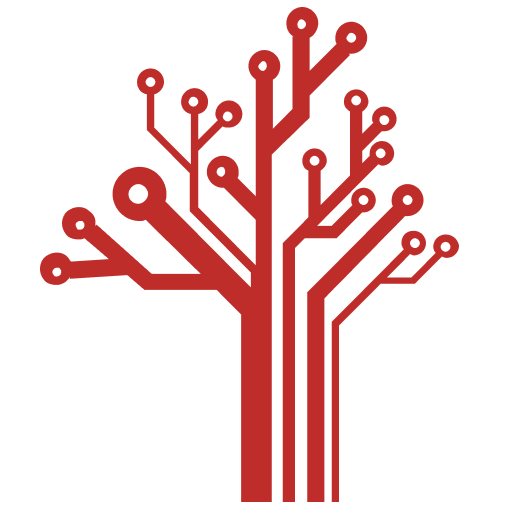 Getting Smart loves its varied and ranging staff of guest contributors. From edleaders, educators and students to business leaders, tech experts and researchers we are committed to finding diverse voices that highlight the cutting edge of learning.