A Unique Moment in Education Changemaking
Today's education changemakers are pursuing a wide array of reforms and innovations. School models are proliferating, networks are growing as a way of extending some models' impact, states are taking advantage of the flexibility that ESSA provides, philanthropists and investors are spending more and more money in support of their visions for education, and education innovation competitions are aiming to incentivize and support new ideas. This abundant landscape holds much promise, demonstrating widespread belief that change in U.S. public education is necessary and possible. Indeed, there is a growing sense of urgency for education to adapt to our rapidly changing and increasingly complex times. Yet excellent approaches continue to have difficulty spreading as quickly or as far as we might hope.
If we continue on the current course of education reform over the next ten years, it seems likely that the landscape will continue to be rich with ideas but lacking a cohesive vision or commitment to a common aim. We could find ourselves in a more fragmented landscape, with pockets of transformation amid a persistent status quo. It's possible, but not given, that the presence of many diverse efforts could eventually influence the entire U.S. public education system, or at least that of a state. It's also possible that the public education system's role as a foundational civic institution could shift if the landscape included an even wider range of visions, aims, and approaches than exists today.
Indeed, we inhabit a unique moment in which social, economic, and policy factors are converging both to bring new innovators and benefactors to the fore, and to open new avenues for established players. These factors could accelerate the current course of education reform or pave the way for new directions. To take a closer look at those shifts:
Society

 – Changing expectations of education are opening opportunities for new approaches and changemakers to gain traction.

Economy

 – A shift in the balance of state and federal funding for education and the emergence of alternative funding resources demonstrate appetite for exploring new ways to pay for programs that serve the public good.

Policy

 – An increasingly decentralized policy environment is providing changemakers with increased flexibility to set goals and design interventions
Given these shifts, we could see the current trajectory of education reform change depending on what choices people make and what dynamics come to the fore.
In one change of course, increasing interest in collaboration among education changemakers could lead to a more cohesive change agenda than exists today. We could see changemakers rally around a common vision for education. For example, a governor could galvanize ambitious action, bringing together education organizations and influencers to pursue long-term transformation. For that to happen, there would need to be a collaborative, commonly held vision for education reform. In addition, stakeholders would need to create collaborative networks and build collective commitment to public education. They would also need to consider what it might take for such an effort to be inclusive of learners, parents, and other community members.
On another possible course, the increasing authority and influence of the communities most affected by education reform could lead to a change in the leadership and focus of education changemaking. We could see communities pursue change on their own terms, with grassroots education involving students and others who have traditionally been excluded from education decision-making processes. This possibility invites us to consider what a school or district might look like if it were led or designed by or with the learners and communities it served, how education organizations might increase the level of community involvement and voice, and what approaches changemakers who have not traditionally held institutional authority might use to influence education.
Despite the current level of interest and investment in education reform, there is no guarantee that changemakers will continue to prioritize education. Other pressing social challenges such as environmental instability, political conflicts, and the aging of the U.S. population could divert attention and resources from education changemaking efforts. If that occurred, educators and communities might need to find and fund solutions on their own. Such a development would raise questions about how hyper-local, community-based education efforts might fit into or work against the public education system's traditional role of promoting civic responsibility and fostering expanded social connections. This possibility invites today's stakeholders to consider what strategies might make newer sources of funding, or their impacts, sustainable.
Looking across these possibilities for the future of education changemaking, education stakeholders will increasingly be faced with choices about how to navigate changemaking efforts, where to exert influence, and what vision of education they want to pursue. Several strategic considerations can help guide stakeholders in making such choices and in choosing their ways forward today:
What is the

motivation and vision

 of changemakers?
What

scope of change

 will best support widespread and equitable change?
What sustainable and ethical

funding sources

 might be available?
How might

decision-making authority

 need to shift?
What

structures

would best enable collaboration and coordination?
How might the

purpose of public education

 be defined?
We face a unique moment in which much is possible for education. Education stakeholders and influencers also hold great responsibility for stewarding the U.S. public education system through a time of profound change. We need to think not just about how we might use this moment of opportunity to create more of what we want for young people and for learning in today's reality. We also need to grapple with how the public education system can adapt – or transform – to meet the needs of a society that is growing increasingly complex. How we respond matters not only for the ongoing health of American society but also for the state of the planet and of humanity as a whole.
For more on the future of education changemaking, see "Shaping the Future of American Public Education: What's Next for Changemakers?" For a quick overview of the topic, see KnowledgeWorks' infographic, "What's Next for Education Changemaking?"
Katherine Prince is Senior Director, Strategic Foresight at KnowledgeWorks, where she leads the exploration of the future of learning. Connect with her on Twitter: @katprince
---
Stay in-the-know with all things EdTech and innovations in learning by signing up to receive the weekly Smart Update.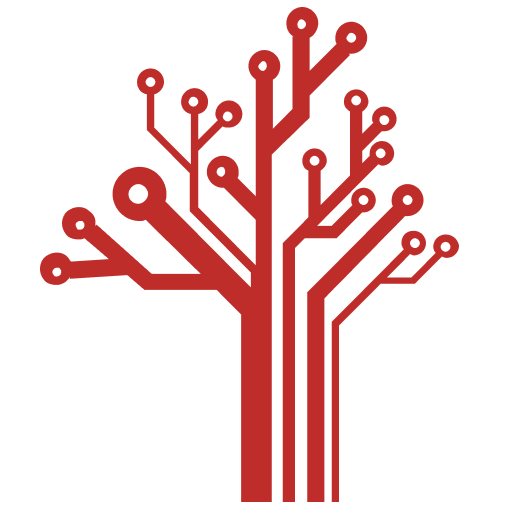 Getting Smart loves its varied and ranging staff of guest contributors. From edleaders, educators and students to business leaders, tech experts and researchers we are committed to finding diverse voices that highlight the cutting edge of learning.