A Blueprint For Change Amidst Pandemic
By: Karine Veldhoen
This school year, we lived through the most massive deconstruction of education in history. UNESCO estimates that 1.2 billion students were out of school.
The immediate overhaul required of our delivery systems was radical. The stress on teachers and educational leadership was unrelenting. Again, amidst this journey, we were grieved by the inequities continuing to plight our schools. Districts both succeeded in creatively ensuring basic needs were met while also wrestling with the exacerbated vulnerability of so many children.
Yet, deep in our hearts, we sense it is also a creative moment. Inherent in the challenges is an opportunity.
Crisis crystallizes our purpose: learning. It is at the center of our schools. It must be.
Our Pandemic Story
On March 17, 2020 our authorities closed in-class instruction, 3 days into our spring break. We began an intense and focused adventure to design a new eLearning plan to engage learners' hearts and minds. And, we had to do it in 12 days because our spring break ended on March 30, 2020.
We were not alone. Schools, districts, and educational leaders around the world were doing the same.  Yet, here is how our model evolved uniquely. Our core values for the messy journey and rooted in what we know for sure.
Learning is enlivened amidst the imaginative energy between the teacher and student.
Our focus would be on the foundational skills of a lifelong learner: literacy and numeracy.
Beyond foundational skills, our teachers would embed a studio approach with a provocations mindset, for creative explorations of the content.
Rhythm and ritual, despite a new way of being, would include connecting virtually and synchronously 2-4 times per day with all of our students.
The school would issue Chromebooks to support families with the technology requirements.
Students and parents would curate evidence of learning in our digital portfolio software, FreshGrade.
And, like never before, our Learn Forward philosophy including our Table of Learning approach served us. The Table of Learning is a metaphor for our generous invitation to educators, students, and parents to gather around, with learning at the center of our work together. This relational practice of ours began in fall, 2015.
During the pandemic, we acknowledged the permeability of the roles at our Table of Learning. Parents needed to be more hands-on. We needed their partnership and communication.  Indeed, we were all gathered at the Table as learners.
It was like September all over again. We were navigating a new way to do school.
Teachers delivered daily eLearning templates (Google Doc) by grade.
The K-9 templates were delivered the night before by email from the classroom teacher to parents.
It was not a replication of school, nor online learning. It was a new way entirely with literacy and numeracy foundations in the morning and studio time in the afternoon.
Students began and ended the day of learning in their virtual classroom.
We focused on the competencies of a learner.
We found our way to support vulnerable children, students with IEPs, and those with learning disabilities.  Plus, we delivered enriching invitations to learning for those ready for more.
Becoming Change-Ready
Now, in education, we are peering into our period of reconstruction.  It likely will be protracted.  But, it is an invitation to ask, "What matters most"?
Our journey over the past 5 years helps us answer this question.
Five years ago, Learn Forward suggested there are five most important journeys of every child: faith, worthiness, selfhood, belonging, and change-making. It is a developmental approach that understands the organic nature of students' growth and development.
In my book, Learn Forward, I invite educators and parents to consider for themselves what matters most. Could we zero in on and focus our efforts on holistic and process-oriented thinking? How could this mindset refresh our teaching and learning? The five journeys provide the foundations for a growth journey.
Now, in our school community, we have a change-ready culture. We embrace the journey of a learner. We make the messy learning journey playful and normative.
When all change is framed as a 'learning opportunity,' it is much more life-giving.
"When we think of change as learning we can readily remember the value, the excitement, the pride–and the fun–of new things we have learned in our lives." – Robert Evans, The Human Side of School Change
Our Learn Forward philosophy is a powerful growth orientation for our team and our community and helped us become change-ready.
A change-ready school is defined by a strong desire to reconceptualize learning, by bravely leaning into powerful questions, embracing a communal growth mindset, and inviting parents, students, and teachers to collaborate in unfolding the extraordinary potential that lives within every child.
As an expert practitioner, I believe all schools can cultivate a culture of change-readiness, learning to adapt, while always certain of 'what matters most.'
Learn Forward walks with educational leaders to:
Nourish the sacred work of teachers and parents.
Inspire change and educational reform from the grassroots up.
Cultivate cultures of change-readiness.
Connect change-ready school leaders for powerful collaborations.
Your Creative Moment
It is your creative moment!  This can be your school or district's story.
Change is the one constant we can expect in education. If we don't design dynamic learning communities, how will we ever prepare students for thriving amidst the Age of Acceleration? To fail is to fail our children.
Education can change, from the grassroots up. How?  Together.  School-by-school. At the Table of Learning. By including parents, students, and teachers on our journey.
When that happens, education becomes an adaptable, contextually relevant 21st Century institution remarkably adept at unfolding the extraordinary potential that lives within every child.
The best starting place: the teaching team. They are the lifeblood of the school and we need their voices at every turn. Build up your team at your next meeting with "Hinge Points for Teachers" and take your first steps towards being a change-ready school.
I believe in teachers. I believe in our capacity for learning. I believe in our communities' potential for grassroots change-making. What matters most is the "learning."
For the sake of the children,
Karine Veldhoen
Educational Consultant
For more, see:
---
Karine Veldhoen is an Educational Consultant. You can find her on Twitter at @Mrs_KV. 
Stay in-the-know with innovations in learning by signing up for the weekly Smart Update.
We know that educators and leaders have spent the last couple of months scrambling to meet the immediate needs of learners in their community. Thank you to each and every one of you for everything you've done to make the best out of this challenging situation. Now that the end of the school year is here, we're shifting our Getting Through series from stories and advice to support remote learning or long term closures, to getting ready for the complex work of reopening schools this fall.
Interested in contributing to this campaign? Email your stories and ideas to [email protected] or tweet using #gettingthrough to participate!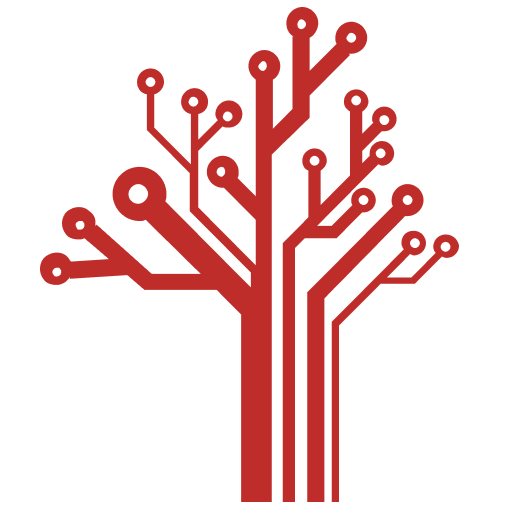 Getting Smart loves its varied and ranging staff of guest contributors. From edleaders, educators and students to business leaders, tech experts and researchers we are committed to finding diverse voices that highlight the cutting edge of learning.