The Intersection of Tech and Design for Impactful Education
By Rebecca Chang
The photos in this article were provided by Kurani / James Florio
We have all heard of the gap in STEM participation between men and women, and the similar gap between Caucasians and underrepresented minorities. With STEM jobs being one of the fastest growing sectors of the economy (a trend that is likely only to increase in impact), this situation must be remedied.
But what would a program designed to encourage minority participation look like? And what can teachers and schools do?
Google Takes a Step Forward
Stepping into Google's Code Next Lab, one is instantly greeted by the excited chattering of young students, some seated in circular tables wiring circuit boards and others in front of 3D printers watching their latest creations come to life. To an outsider, it may seem disorienting to watch teens in control of laser cutters and 3D printers, but to the students, this is just another day at the lab.
The brainchild of Google's Diversity & Inclusion Team, the Code Next Lab acts as a direct response to results from a Google-Gallup joint study in 2016 detailing strong interest in computer science from black and Latino students, but a lack of tech education opportunities in their schools. The study also discussed the representation of programmers in popular media, and how a lack of underrepresented minorities on screen leads to increased feelings of student "unbelonging" in tech.
Consequently, the Google team behind the project intentionally chose to house the lab in Fruitvale, Oakland, a predominantly black and Latino neighborhood. In doing so, they ensured not only easy access for students, but also proved to students that tech could happen right in their own neighborhood, contrary to the common narrative of tech centered in Silicon Valley.
The Code Next Lab is unique in combining its hands-on, project-based pedagogy with an interior design focusing on the past, present, and future of tech. Designed by Kurani, an architecture firm that creates custom educational spaces, the design concept of "Past, Present, Future" was chosen in order to inspire and motivate students in the lab.
Students first enter the lab through the Academic Enrichment space where classes are held. Illustrations of distinguished tech pioneers of color line the walls, such as Guillermo González Camarena, a Mexican engineer and inventor of color television, and Melba Roy, a black female mathematician and leader of NASA's team of human computers during the space race.
"In a space that is supposed to inspire students, showing them role models who look like them was a crucial part in the design process," said the namesake founder Danish Kurani.
Through the clear barn doors is the Maker Lab, where a laser cutter, Arduino kits, circuit boards, 3D printers, Makey Makeys and other tools are available for students to tinker and experiment. Here, the students are surrounded by display cases and other illustrations that demonstrate how tech is relevant to their everyday lives. One example is a display case entitled "Wearable Technology," which shows how the inner parts of a pair of Beats headphones work together to transmit music. On another wall is an illustration of a hot-air balloon from Project Loon, one of Google's experimental initiatives that attempts to use the balloons to increase Internet access in remote regions.

In-between the Academic Enrichment space and the Maker Lab is a small alcove signifying the future of tech. Painted a dark gray-black color, one's eyes are directly drawn to the white platforms where student creations sit. The portfolio screen to the side also serves as another way to showcase student work through photographs, videos, or interactive apps. Because students are able to easily place their work on one of the platforms or upload it to the portfolio, this reinforces to students that they, too, are part of the future of tech and will define its trajectory.
Altogether, the lab's "Past, Present, Future" theme brings together three different timelines surrounding tech to emphasize an important message that the students belong in tech and will go on to leave revolutionary impacts on the industry.
What Teachers and Schools Can Do
There is no one quick easy fix for the tech industry's gaps in diversity and inclusion. There is a long way to go, but educational programs that are centered around the students–namely young black and Latino students–are what helps make the Google Code Next Lab space where design fosters learning, creativity, and confidence for underrepresented minorities. I have presented the example of Google's Code Next Lab not to say that it is the only way to bring more black and Latino engineers to the table, but as an exmaple of one type of the many solutions that are needed.
Teachers and administrators must realize the pivotal roles they play in supporting their students of color who face increased systemic barriers in their education, particularly so in tech. This can be as far encompassing as a project like the Code Next Lab, but can also be as small as checking in every so often with students of color in the class. In fact, Dr. Cynthia Lee, a lecturer at Stanford's computer science department, has compiled a great list of recommendations on what instructors in tech can do to better support underrepresented groups, although many of her suggestions can be carried over to any classroom.
Her list consists of a timeline with tips corresponding to the beginning, middle and end of a semester, as well as for any lecture day. She also includes general "do's and don't" advice that are great pointers for instructors looking to get concrete advice. Lastly, the best part is that almost all of Lee's recommendations don't require a huge budget or overhaul, but are still able to make a huge difference in making sure students feel supported and empowered.
Considering the exponential rate at which tech is growing, it is critical that we design the spaces where we educate the engineers and programmers of the future for inclusion. They have to inspire not just the majority of the students, but especially those who are underrepresented in the industry.
For more, see:
Rebecca Chang is a student at Haverford College.
---
Stay in-the-know with all things EdTech and innovations in learning by signing up to receive the weekly Smart Update.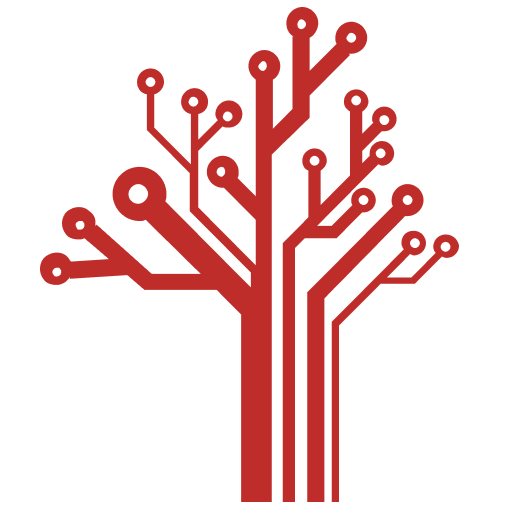 Getting Smart loves its varied and ranging staff of guest contributors. From edleaders, educators and students to business leaders, tech experts and researchers we are committed to finding diverse voices that highlight the cutting edge of learning.