Five Classroom Resolutions To Try in 2017
We've all made personal resolutions before, but have you ever made them for your classroom? The new year brings a fresh start for both you and your students, and it's never too late to set goals around how you'll improve your teaching and the learning happening in your classroom.
So to help get you started, here are five resolutions to try in the upcoming year.
1. Read education literature that is intriguing to you. In the new year, seek out a book of your own choice that stands out to you because of your teaching style or interests. It can be more practical, like one that shows you how to incorporate literature circles or writers' notebooks into your curriculum, or one that's broader, perhaps about education policy. Either way, such books can provide you with in-depth knowledge that you're not as likely to get out of a one-day training or conversation with a colleague.
Seek out recommendations from your principal, a mentor or a fellow teacher, and see if anyone else would like to read the book with you—you could have a mini book club to discuss questions and thoughts. You might decide to implement one new thing into your classroom from a book that you read. Recommendations worthy of consideration include:
2. Attend a training/conference of your choice. You're likely required to attend a certain amount of trainings that your administration values and believes will benefit faculty. This coming year, try to find an additional training, workshop or conference that speaks to your specific passions and interests. You may get even more professional development out of a conference that is your own choice, and you may be more likely to try out a new concept that you learn from it.
For example, check out SXSWedu, which is related to the music festival of the same name (South by Southwest). It prioritizes innovation and brings together a diverse group of educators. You can also research ISTE Conference and Expo, an educational technology conference that includes hands-on learning, and BbWorld if you'd like to expand your skills using Blackboard. You should also definitely look at this list of can't miss education conferences for more ideas.
Note that these trainings might occur on a school day, in which case you'll need your principal to approve it (who might also appreciate that you're seeking out your own extracurricular learning). Or such conferences might occur during the summer, when you're able to reflect on teaching in a more relaxed way.
3. Explore a new form of edtech. New forms of technology can be both intimidating and exciting, with all their possibilities and the extra work on your part to set up the system. Make it a point to try a new kind of technology each month, maybe every two months, or whatever works best for the pace of your classroom. This can be anything from listening to a podcast as part of a lesson to trying a new organizational app on your smartphone or tablet, to seeking out a new grading or parent communication platform.
Don't forget: the larger-scale the technology is, the more you'll want to talk with your administration about it beforehand to make sure they're on board. Try Write About, a social publishing platform—it provides students with a digital space to write and receive feedback from classmates and their instructors. Or try Seesaw, which provides tools for creating student portfolios online. If you're looking for something on a larger scale, Google Classroom enables you to manage classes, assignments, grades and feedback for your students.
New kinds of technology can meet students where they are, provide multifaceted learning, and help you focus more on individualized student progress—keep these factors in mind as you search for the edtech options that are right for your classroom.
4. Mix up classroom activities. At this point in the year, you might have a routine down pat, or you might still be trying new strategies that haven't quite cohered yet. Either way now is an opportune time to reflect on what activities you tend to lean into—in helpful and in limited ways—and consider how you can diversify them. Consider learning styles, for instance: do your methods often cater to one style over others (for example, how lecturing might appeal more to auditory learners)? If so, try incorporating methods for other learning styles as well, like diagramming, mapping or color coding for visual learners, or role-playing, acting, and physical breaks for kinesthetic learners.
Keep in mind that students often learn best from a variety of styles—not just one, as is widely believed. You could also try mixing up how you group students for learning activities: whole group vs. small groups vs. partners, for example.
5. Reflect on your teaching. One strategy that can help you become a more confident teacher in the new year is regularly reflecting on your teaching. This can be as simple as jotting down notes in the margins of your lesson plans. Or, you could keep a separate journal (print or digital) where you write down what went well and not so well that day, as well as any questions. You could seek out apps specifically designed for journaling or teacher reflection, too. Whether daily or weekly, this kind of reflection can help you figure out what you can change—and ultimately, it can help you become a more self-aware, intuitive teacher.
Regardless of what resolutions you make for yourself and your classroom, stay organized (it's easier to keep up with the materials of new strategies you're trying) and set manageable goals. Don't try to completely overhaul your classroom—you may already have some great things in place that you don't need to change! Cater to your strengths and your personality, and incorporate positive development into your classroom one step at a time.
Lisa Low is a contributing writer for Varsity Tutors. Follow Varsity Tutors on Twitter: @varsitytutors
For more, see:
---
Stay in-the-know with all things EdTech and innovations in learning by signing up to receive the weekly Smart Update.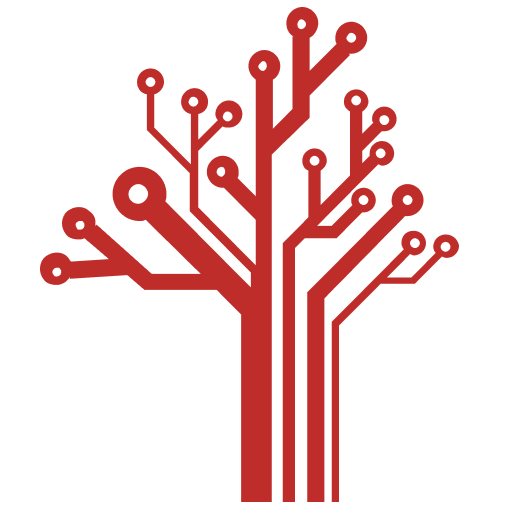 Getting Smart loves its varied and ranging staff of guest contributors. From edleaders, educators and students to business leaders, tech experts and researchers we are committed to finding diverse voices that highlight the cutting edge of learning.