4 Ways to Get Teachers More Comfortable with Classroom Technology
By: Christa Glembocki
Here's how we took a very traditional middle school into the 21st century by getting our teachers onboard with technology.
Like most incoming principals, I was facing a host of challenges and opportunities when I joined Ethel Dwyer Middle School three years ago. Founded in the 1930s, the school had a rich history of success but was also dealing with some new obstacles in the modern educational world.
Being in one of the lowest-funded districts in California presented some interesting challenges, of course, followed by a lack of teamwork across our staff and teachers. Also, our community viewed our middle school more as something to "survive" versus a place where students could thrive and succeed.
Within the school itself there were pockets of learning that looked and felt very traditional. For example, in some classrooms we had rows of desks where students worked silently, answering questions from their textbooks. The teacher called on those students one at a time, and everyone else just sat there.
Four Steps to Success
Having used the framework developed by P21—a national nonprofit organization that advocates for 21st century readiness for every student—in my past roles, I knew there was a better way to prepare our kids for success in high school, in careers and in life in general. I also knew that teachers were the critical key to making this happen and that it was in our students' best interest to get those instructors onboard with and comfortable using technology in their learning spaces.
Here are four steps we took to make that happen:
Give them versatile technology tools.

 Look for technology that can be used in different capacities by both students and teachers. For example, we installed Boxlight interactive flat-panel displays that teachers use to project classroom information, mirror student work and allow students to come up and write on. Teachers are using the flat panels in many different innovative ways, and students can pull up to them with a table, plug in their Chromebooks and collaborate with one another. The displays also help reinforce positive behavior in the classroom, where the school's G.R.I.T. positive behavior intervention support system awards students with GRITcoin. Using the flat-panel displays, students can independently check themselves in and out of the classroom without interrupting the class.

Tell them it's okay to make mistakes.

 Infusing technology into the 21st century classroom isn't a perfect science, and teachers need to understand that it's okay to fail or make mistakes as they move down this path. This is especially critical in a world where digital natives come in with hands-on experience using technology that many adults have never even used. That's an intimidating factor for many people in that they're afraid of messing up or failing at something. During our staff meetings, for example, I try to model the technology myself and am not always successful at it. When they see me goof up every once in a while, it helps teachers understand that it's okay not to be perfect in our digital world. The same lessons spill over into the classroom, where seeing a teacher face challenges—and then figuring out ways to overcome those issues—also teaches students how to deal with their own mistakes and failures.

Make sure they're only comparing themselves to themselves (not others).

 During our professional development sessions, we take a classroom-like approach to the process that addresses varying levels of ease with the use of technology. In other words, we expect our teachers to grow, but we also expect them to only compare themselves to themselves (versus everyone around them). This is important because we have some educators who have been using tech since they started teaching and others who are just beginning to infuse it into their classrooms—plus everyone in between. Educators at all points on that spectrum need to understand that we're not holding them to an impossible standard; their own progress is what matters most.

Make the learning experience fun and engaging.

Our educators love the 'choice sessions' presented by teacher-leaders from our school (or from the district as a whole). These individuals are all experts in 21st century skills and technology, and they come in on special assignment to present anywhere from three to six sessions at our staff meetings. Teachers attend their sessions of choice, and select from topics like "Beginning Google Classroom," "How to Use Flipgrid," and "Advanced Google Classroom." Other sessions focus on how to teach kids to collaborate in the classroom—a skillset focused less on the technology itself and more on how to apply it in the learning environment—and one that is of increasing demand in the workforce.
Using these strategies, we've been able to get everyone from the younger, tech-savvy teacher to the veteran educator who is just learning how to infuse advanced tools in the classroom onboard with using tech in their instruction. Knowing that the core art and craft of teaching will always be valued, we're building a culture where both students and teachers feel like they're part of a bigger, forward-thinking community. You can do that without technology, of course, but it's even easier with technology.
For more, see:
---
Stay in-the-know with innovations in learning by signing up for the weekly Smart Update.
Christa Glembocki is the principal of Ethel Dwyer Middle School in Huntington Beach, Calif.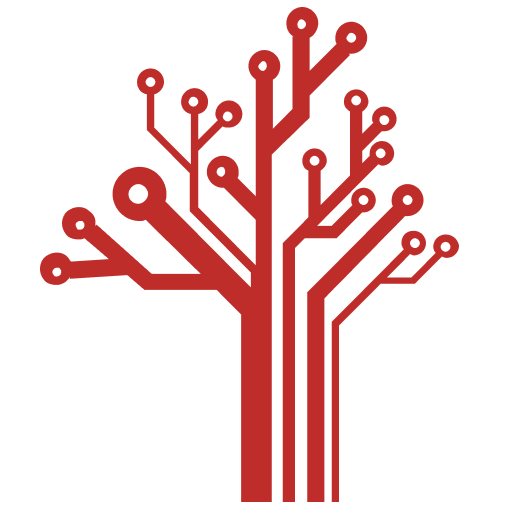 Getting Smart loves its varied and ranging staff of guest contributors. From edleaders, educators and students to business leaders, tech experts and researchers we are committed to finding diverse voices that highlight the cutting edge of learning.