Elevating Women Educators is More Important Than Ever 
Key Points
Women fill the significant majority of teaching roles in schools, yet they hold fewer than a third of superintendent positions nationwide.

School districts must enact deliberate programs to develop female leadership pipelines.
By: Kate Eberle Walker
Women fill the significant majority of teaching roles in schools, yet they hold fewer than a third of superintendent positions nationwide. One potential silver lining in the turnover seen across many districts through the pandemic was the opportunity to correct this disparity. Yet the gap persists: 83% of the 500 largest school districts have completed superintendent transitions and appointed a new superintendent since the pandemic began, and 70% of those replacements have been men. To enact change in this area, school districts must enact deliberate programs to develop female leadership pipelines.
Consider these six strategies to address gender gaps in district leadership:
1. Establish models to track gender inclusion
Tracking and sharing an organization's gender diversity metrics is an important tool in progressing on the path toward achieving equitable workplace practices. This means tracking all levels of your workforce and examining how representation changes at each level. This is important work not only for gender representation but for all under-represented groups. Once the statistics are clear, critical next steps include goal-setting and improved representation, with aligned recruitment and promotion targets. Sharing transparent data and goals with your workforce keeps you accountable for improvement and makes a clear statement about what matters.
2. Increase exposure to leadership experiences
One study of assistant principals in Texas found that women with more years of experience were still "less likely to be promoted to high school principal". Secondary school principals manage larger school buildings and typically a greater variety of programs, which often translates to the superintendency position when candidates are being compared. Schools can combat this by creating more leadership opportunities in combination with teaching positions to give more access to experience-building that will be relevant to senior leadership roles. This includes adding additional grade or department leads, asking educators to work on projects alongside the principal, and rotating leadership opportunities where appropriate.
3. Offer schedule and location flexibility
Many educators are working moms or primary caregivers, so schedule control is key to retention. Teachers have cited that greater flexibility and control over their schedule is one of the most impactful ways districts can make a difference for educators considering leaving the classroom. Flexibility does not have to mean fully remote work; there are many degrees of freedom to consider when designing for flexibility, including flexible morning and evening hours, and four-day work weeks.
4. Develop internal mentoring and coaching programs
Formal mentorship pairing is essential to running a structured approach to talent development within an organization. Common drivers of workplace stress include receiving unclear directions and being uncertain about promotion paths, which often stem from and create feelings of isolation. Having a personal connection to someone responsible for guiding early career moves has a high impact. Superintendent Mary Elizabeth Davis shared, "The opportunity we have as educational leaders to continue investing in people and stretching their own belief in their capacity is one of the most rewarding things we get to do in this field. It requires belief in one's team, a disciplined approach to coaching, and an acknowledgment that there are smarter and stronger leaders in this profession than oneself; and it is time to let them know it."
5. Provide access to external career development resources
An increasing number of female executives are receiving employer-sponsored access to senior-level talent development resources to position them for their next leadership role. Chief, a private professional network for women leaders, has emerged as a cross-industry resource for rising executives, with a membership of 20,000. Specialized organizations focusing entirely on elevating women in the education sector are also emerging, most notably Women Leading Ed, a national network for current and aspiring district and state women superintendents. From increasing professional development opportunities to funding external conference attendance, school leaders can proactively identify and encourage educators to pursue the ever-growing resources geared toward elevating women in education.
6. Create diverse ways for voices to be heard
As we evolve school leadership to be more diverse, it's critical to create working environments that support varied perspectives and communication styles. To rise in their organizations, underrepresented leaders often simply need their organizations to listen to them and make space for more voices to be heard. Creating open forums and feedback loops at all levels of the organization will uncover strong voices that already exist within the organization and are ready for more.
Women have long been underrepresented in educational leadership and with continued talent shifts in schools, now is the time to act and put in place deliberate strategies for placing more women in leadership roles. To achieve this goal, leaders must reimagine their approach to leadership and cultivate skills that enable them to build diverse and inclusive teams. By implementing the strategies outlined above, school organizations will be better positioned to represent and retain their teacher workforce by providing career pathways that not only reach but excel at the top of the organization.
Kate Eberle Walker is the CEO of Presence (formerly PresenceLearning), the leading provider of teletherapy solutions for children with diverse needs.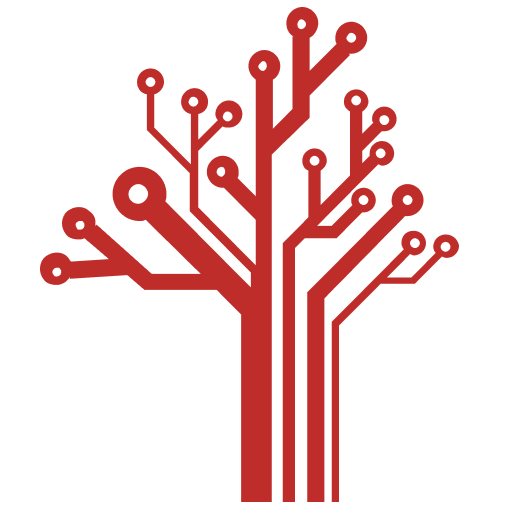 Getting Smart loves its varied and ranging staff of guest contributors. From edleaders, educators and students to business leaders, tech experts and researchers we are committed to finding diverse voices that highlight the cutting edge of learning.