Five Benefits of a Global Virtual Internship
Key Points
Global Virtual Internships offer a plethora of benefits.

This includes enhancing the "classroom to career" journey and allowing for the exploration of diverse fields across global settings. 

Benefits also include equipping students with 21st-century skills and innovative agility.
By: Callie Roberts and Dave Santulli
Imagine supporting sustainable agriculture efforts with an NGO in Rwanda, assisting sea turtle conservation in Costa Rica, building social cohesion in Iraq, or supporting women's rights in Zanzibar from the comfort of your home or classroom.
Global Virtual Internships offer a plethora of benefits, by not only enhancing the "classroom to career" journey and allowing for the exploration of diverse fields across global settings, but also by equipping students with 21st-century skills and innovative agility, such as collaboration, critical thinking, and more, to address challenges that we still might not even be able to imagine today.
Bonus benefits:
Gain country and regional awareness around unique key issues and topic areas.
Make a positive difference through supporting global nonprofits and social enterprises.
Develop key leadership skills as a Global Citizen Leader.
Gain exposure to different languages and cultures.
Develop personal relationships in countries around the world.
What do students and teachers say?
In Spring 2021, 10 health science students from Nipomo High School in Nipomo, CA supported health-based organizations in Honduras and Ghana, learning about local health topics and challenges, and helping develop education materials on prevention, detection, and treatment. ​​"Not only did they learn more about various health topics such as telemedicine, burn prevention and burn treatment, but they also gained confidence with presenting information and asking questions of the organization's medical director on the weekly Zoom calls," Ms. Silveira, Patient Care Pathway Instructor at Nipomo High School said.
"I thought it was a great opportunity for me to grow and test my flexibility," said Virtual Intern, Emma Chambourova, supporting a community organization in the Philippines. "While coordinating and planning with a large group of people can sometimes seem challenging when you manage to achieve your goal efficiently, it is very satisfying! I got to work with people from all over the world, from Vietnam all the way through Japan and the Philippines. It was also regarding a variety of topics that I truly found compelling and very relevant to current day events. It was a very interconnected event all the while still providing independence and self-management. All in all, I truly enjoyed this internship and found it a very valuable experience for me as a person."
When asked whether the Virtual Quest program supported her social, psychological, and political learning as an AP student, Alison Barczak said, "Socially, it was great to connect with others who were in different countries to learn about the cultures. Psychologically, it was a safe internship to try things and learn since the staff was really willing to work with you when you had questions. I also was able to practice personal accountability by delivering what I was asked to complete in a timely manner and in a professional way." Alison virtually interned with a sea turtle conservation project in Costa Rica for 3 months in Spring 2021.
Alison's Project Highlight:
Sea Turtle
Conservation, Costa Rica
Interns can support a sea turtle conservation nonprofit organization in Costa Rica, where the organization tries to increase the amount of sea turtle hatchlings in order to give higher survival rates. The main goal of the project is to help the recovery of sea turtle populations. The species of sea turtles on the beaches or the organization include Leatherback, Olive Riddle, Hawksbill, Green, and LoggerHead, depending on the specific beach. Interns are needed to lead an international crowdfunding campaign to diversify funding for local projects and create promotional materials about their "Adopt a Baby Sea Turtle" program.
No matter if you are signing on individually or as a team, the world awaits. There are vast opportunities to apply classroom learning to real-life projects, to make an important difference. What better way to inspire, cultivate, accelerate learning, engage students, and deepen impacts, while developing students as global citizen-leaders committed to understanding and supporting local and global communities?  
Why this matters?
When students apply their learning to "real-life" circumstances in order to make a difference, work towards achieving the United Nations Sustainable Development Goals and build partnership and collaboration across the world, they not only build soft skills, 21st-century skills, global competency, and become more engaged learners, but they also do better academically. Research (Lucas Foundation) shows that Project-based Learning improves student performance on AP tests compared to traditional teaching models.  
United Planet takes Project-Based Learning to another level with real-life projects with both organizations and schools from around the world, creating opportunities for students to work directly on important projects to serve nonprofits and social enterprises in over 25 countries. By bringing students together with a common purpose, they begin to understand the relevancy of their academic pursuits and they are able to apply their learnings in practice to make a positive difference leading not only to academic mastery and motivation but also inspiring and cultivating active global citizen leadership.
Dave Santulli is the Founder and President of United Planet and Callie Roberts is the International Programs Manager at United Planet.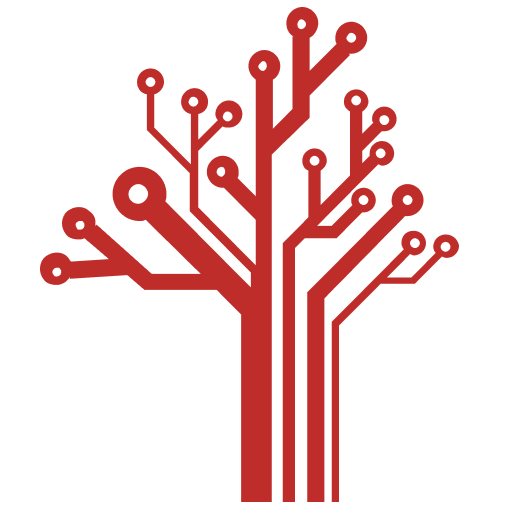 Getting Smart loves its varied and ranging staff of guest contributors. From edleaders, educators and students to business leaders, tech experts and researchers we are committed to finding diverse voices that highlight the cutting edge of learning.