EdD Programs: The Untapped Entrepreneurial Talent Pool
By: Vanessa Monterosa, Ed.D.
I firmly believe there is an entrepreneurial aspect to EdD programs and graduate school learning where we are tinkering with ideas and contemplating how to bring them to life. How do we tap into that? Where might education doctoral programs and entrepreneurial spaces intersect? I understand that not all educators want to be entrepreneurs, but I am thinking about those who have never considered the entrepreneurial space and how it might spark a new way to approach education. Moreover, as the education entrepreneurial space continues to grow, we definitely want seasoned practitioners informing the design too.
When I was in graduate school writing my dissertation, I may be the first one to say that I had a lot of fun writing it. But if you were to look up my dissertation, just remember a good dissertation is a done dissertation. Don't expect a perfectly authored piece of work. However, I thoroughly enjoyed the process of synthesizing theory and practice. I remember having so many ideas about how I would implement my findings. At the end of the day, I was an EdD student still working within a large bureaucratic system where creative solutions could only go so far.
This is what has been swirling about in my head since I attended the recent ASU+GSV Summit, which is the first time I've ever participated, where I sat in on several interesting sessions and connected with so many brilliant CEOs, founders, and investors.
A theme I heard across the sessions I attended focused on where to find leaders of color to invest in. This sparked a week-long flurry of thoughts and ideas based on what I heard that kept me up all week:
"There still remains a need for leaders of color in the education entrepreneurial space."
There is a wealth of talent across schools of education, especially California State Universities, which are institutions that predominately prepare leaders of color. In fact, CSU Northridge, CSU Fullerton, CSULA, and CSULB (my alma mater woo!) are among the top 15 institutions to grant graduate degrees to Latina/o students. This past summer, I served as a writing coach and dissertation consultant to a great cohort of EdD students who are currently developing amazing dissertation ideas that all centered students / teachers / communities of color. So, if you are looking for solutions for our must underserved and underestimated communities, connect with your local public university that runs an EdD program.
"Older adults (40+) remain an untapped talent pool."
This particular idea struck me. As an education leader who is closer to 40 than I last remember, I know I have a wealth of career experience, training, and wisdom I've learned through the years. I have some ideas on how we might innovate systems for teaching and learning. I also know I am not the only one. In my personal graduate school journey and through my dissertation consulting efforts, I've come across so many education leaders who have phenomenal ideas, approaches, and insight. But I guarantee they remain unaware of organizations who would love to support and seed their innovation. Do you know where you can find older potential entrepreneurs who have extensive career experience and worthwhile research-driven ideas? Look no further than at education doctoral programs aimed at working adults that offer evening and weekend learning opportunities. The flexibility of these programs create opportunities for students (read: seasoned educators) to engage in praxis that can critically inform entrepreneurial efforts to address teaching and learning gaps.
"Research-practice-partnerships have so much entrepreneurial potential."
In my previous role at L.A. Unified, one of the many hats I wore was as our RPP lead, managing and facilitating our RPP efforts with local universities to ensure a mutually beneficial exchange and engagement of knowledge, practices, and ideas. Having worked in academia before becoming a practitioner, I know what it's like to want to do research in a classroom or district when the drive is to publish, publish, publish. As academics, we rarely take a moment to ask what our research participants might need or how they might benefit from our rigorous research. This isn't done out of malice; it's just there are other drivers at play in academia. However, RPPs are an explicit effort to mitigate these very situations. There is a rich opportunity among RPPs for an entrepreneurial element, but there is definitely a need to more concretely codify this kind of solution in what it means to run, lead, and establish a successful RPP. For rich insights into how an RPP can be designed for success, I believe our EdD students would have a great deal to share since their work always center practice.
"Education entrepreneurs have the attention of the country, the private sector, and so many groups looking to fund innovation."
As schools are reopening, I agree that all eyes are on our education system and how they'll fare after all we've been through. As I mentioned earlier, I witnessed so much ingenuity, especially in the darkest, loneliest hours of the shutdown. The educators who still managed to inspire and empower our learners definitely have entrepreneurial insights to share. However, do the educators who lived and led through COVID see themselves, especially leaders of color? I have witnessed firsthand the creativity and innovation of our teachers as they found ways to make caring, learning, and teaching happen for their students, but how can their ingenuity translate to informing solutions when the education and entrepreneurship sectors intersect very little?
Pedro Noguera and Susanna Loeb shared that schools of education definitely need to be a part of the entrepreneurial ecosystem, and I agree!
Are there organizations already making this happen? If not, I want to make that happen.
For more, see:
---
Dr. Vanessa Monterosa is a seasoned edtech scholar-practitioner and leadership consultant. Dr. Monterosa helps K12 leaders, doctoral candidates, and early career scholars refine and shape their ideas for clarity, impact, and accessibility. Additionally, she designed a nationally recognized digital citizenship program from policy to practice that reached over 14,000 educators across Los Angeles Unified — the nation's second largest school district. To learn more about her passion to cultivate innovative education leaders, follow her on Linkedin and Twitter.
This post was originally published on Linkedin.
Stay in-the-know with innovations in learning by signing up for the weekly Smart Update.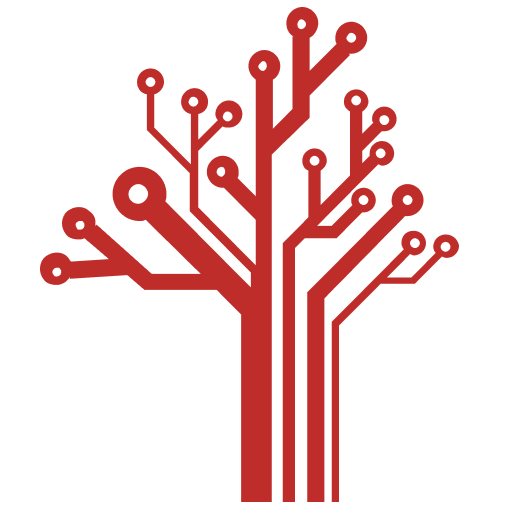 Getting Smart loves its varied and ranging staff of guest contributors. From edleaders, educators and students to business leaders, tech experts and researchers we are committed to finding diverse voices that highlight the cutting edge of learning.