Building Rural Learning Pathways to Strengthen the Future of Community
Key Points
Some rural areas continue to have durable and empowered economies.

Others need to build a new vision for prosperity while simultaneously maintaining core talent to support community infrastructure needs.

By integrating dual enrollment, credentials and CTE, high school students are better able to graduate with college credit and viable credentialed experiences to support entry into the postsecondary workforce.
By: Nate McClennen and Matt Johnson
Over the last decade, rural GDP growth has lagged behind urban growth. This is largely because rural communities are more susceptible to the boom/bust of industry than urban areas due to the lower employer densities, traditionally more monolithic economies and lower educational attainment rates. While some rural areas continue to have durable and empowered economies, others need to build a new vision for prosperity while simultaneously maintaining core talent to support community infrastructure needs.
Across the nation, many secondary schools offer pathway programs that provide early college credit via dual enrollment or industry-connected credentials. To date, CTE programs are one of the most typical enabling systems for these pathways. By integrating dual enrollment, credentials and CTE, high school students are better able to graduate with college credit and viable credentialed experiences to support entry into the postsecondary workforce.
While urban and suburban schools are able to tap into significant community workforce opportunities through robust pathways integrated into the academic programs, rural schools often struggle with building programs robust enough to both support existing employers but also imagine new opportunities.
Pathways to support critical infrastructure
All rural regions will need a talented workforce to support basic infrastructure needs such as health care, traditional trades and education. These professions often employ the most people in rural communities. In Alabama, legislated allocations support the development of new teachers through a teacher cadet program to address significant talent shortages in the state. Texas allowed for the creation of a Rural Innovation Zone in South Texas that supported a partnership of three districts and two higher education institutions.
Among other opportunities for career development in the Rural Innovation Zone, the Next Generation Medical Academy Health and Science Academy at Freer High School supports talent growth in the rural Health and Science fields. The CTE program at Louisa County School District in Virginia offers a robust set of 17 industry-connected pathways, including a Teacher Academy (after starting a district early childhood center), Health Sciences and a variety of trades.
Pathways to reimagine regional economies
While critical infrastructure will always be required in rural spaces, imagining new economies to build regional resilience is essential. Remote technology-based work and entrepreneurship training serve as a foundation for the future. CS4NorCal focuses on building computer science pathways for small and rural schools in Northern California. The growing Texas-based Collegiate Edu-Nation (CEN) Network incorporates TechSmart as an online personalized computer science program to address the challenge of finding computer science educators in rural schools. The most effective technology-focused programs will lead to career credentials. Students in rural Haven High School in Kansas have received more technology credentials than any other Kansas high school, regardless of locale. The school partnered with WebProfessionals.org, an industry association for Web Developers, Web IT and Connected App developers to provide opportunities for web-development certifications.
While technology (if broadband is available) is a strong contender to reboot rural economies that struggle, entrepreneurship and leadership to support new ideas, businesses and solutions (as well as existing local businesses) build opportunities for future economic development. The North Carolina-based REAL (Rural Entrepreneurship through Action Learning) provides curriculum and teacher training to high schools and community colleges in rural areas to teach entrepreneurship. The entrepreneurship courses are taught in 43 states. 3DayStartup, a non-profit, partners with districts to design and implement entrepreneurship programs. While not specifically rural, Project Echo offers online courses and support for school entrepreneurship programs.
The Homegrown Talent Initiative in Colorado focuses on building talent pipelines in rural communities. Facilitated by Colorado Succeeds and Colorado Education Initiative, the program works with more than 50 rural districts to develop career-connected learning experiences with a focus on skill development, career-connected learning experiences, and work-based learning opportunities connected to local industry needs.
Remote possibilities
Internships and work-based learning remain critical elements of high school pathways. Often these are difficult to maintain due to low numbers of potential participating employers. Symphony Workforce, while not explicitly focused on rural, offers a gamified, virtual learning experience that includes internships. Students solve real world challenges presented by actual businesses.
Case Study: Building Rural Pathways in Alabama
In rural Alabama, Sumter County experiences some of the highest poverty rates in the nation and economic development is vital for long-term success. To spur economic and educational revitalization in this part of the state, in 2018 the University of West Alabama created University Charter School (UCS), a public Pre-Kindergarten through Grade 12 school that embodies a place-based educational model aligned to regional workforce needs. UCS has more than doubled in size and will graduate its first group of seniors in May of 2023.
Part of UCS' place-based identity is in its rural postsecondary pathways strategically designed to meet the needs across the region. UCS's Healthcare Science pathway is an important player in addressing the shortage of healthcare workers in rural areas and issues certification and licensure in various health-related fields, including CNA, EMT, PCT, and Pharmacy Technician. The Teacher Cadet program introduces students to education-related courses as early as 10th grade in a dual-credit design where students more quickly fulfill coursework in teacher preparation programs to increase the number of highly-qualified teachers working in rural schools. UCS also emphasizes Computer Science and begins equipping students with skills and knowledge related to coding, programming, robotics, and more in Pre-Kindergarten with students taking at least one Computer Science-related course every year from Pre-Kindergarten through high school.
In addition to these pathways, UCS has designed other programs to empower students to contribute to the small business lifeline that serves as economic backbones for many rural communities. UCS' RuBE (Rural Business Entrepreneur – pronounced 'ruby') Pathway stewards multiple student-run businesses beginning in Grade 3 through high school. Elementary students run a school-based coffee shop (called BrewCS) that is open to school staff and the public and is broadening its reach to provide nutritious smoothies, drinks, and baked goods. High school students are trained by elementary students to run BrewCS for work-based learning credit and dual enrollment tuition assistance. Other student business ideas in development include The Blazer Bait and Tackle shop run by the After School Program and a Blazer Dash service (similar to Door Dash) that can assist users in completing errands and tasks around town to allow local professionals to stay at work and better utilize their time in their hectic schedules.
Further emphasis on entrepreneurial skills is developed in UCS' Skilled Trades pathway in partnership with local community colleges focused on industrial maintenance with future emphasis on welding and automotive scheduled in the future. Lastly, UCS has launched its IMC (Integrated Marketing and Communications) pathway this year for students to run the school's social media platforms, support the school's website, and join forces with community business and industry partners to produce advertisements and media assistance.
As UCS reaches the midpoint in Year 5 of operation, the school has learned the value and importance of intentional partnerships with its surrounding community. Today's economic landscape, especially in rural areas, requires students and the workforce to be able to pivot as society's needs change and as community identities evolve.
While UCS has established some programs that lead to specific careers in healthcare and education, for example, all of the course design in these programs and others is intentionally designed to equip students with the transferable skills they need to be successful in any career sector or job market. For graduates who stay local, now have a robust skillset to bring a new business or industry to the area to help it grow. They also have skills to enhance what is already here, or compete for high-paying and impactful jobs outside of the region. That is the power of a place-based education – empowering students and the local community with skills that are mutually beneficial to all parties involved.
Action steps
If your rural community or school does not yet have a robust pathways program that is connected to regional needs, consider the following action steps to get started.
Build a coalition.

Begin by meeting with local and regional leaders and residents to understand both the present and future needs of the community.

Look to the future.

Be clear on the transferable skills critical to the long-term viability of the region – no matter how industry shifts. These can be described in Portraits of Graduates which are built through community partnerships and integrated into learning programs.

Connect to employers.

Employer buy-in is critical for successful pathway adoption in rural spaces. Understanding the gaps in current talent pools and visions for future economic development builds trust and verification into the programs.

Design for meaningful credentials.

With over a large number of credentials available in the ecosystem (and more launching each day), all pathways should lead to meaningful industry-recognized credentials. In addition, dual-enrollment opportunities should be linked into the pathway design to support early college credit and reduce the rate of non-degree, high-debt post-secondary challenges.

Imagine a school redesign.

Consider a school redesign project in partnership with your community. Effective pathways will require rethinking existing program models if they are to serve all students. Introducing more personalized, competency-based and project-based approaches will allow for increased engagement and real-world learning to support entry and participation in the rural pathway models.
Increase coaching support

.

Strong pathways programs include coaches, mentors, or other adult supports that improve access and remove barriers. Increasing advisory opportunities, social-emotional/wellness support, and helping students build social capital all fall within a robust coach/mentor program.
Every high school student, no matter their geography, should have the opportunity to graduate with a workforce credential, college credit, strong transferable skills and entrepreneurship skills. Innovative rural high school pathway programs support a robust and viable regional economy into the future.
Matt Johnson is the Chief Academic Officer at the University Charter School.
Nate McClennen is the Vice President of Strategy & Innovation at Getting Smart. Previously, Nate served as Head of Innovation at the Teton Science Schools, a nationally-renowned leader in place-based education, and is a member of the Board of Directors for the Rural Schools Collaborative. He is also the co-author of the Power of Place.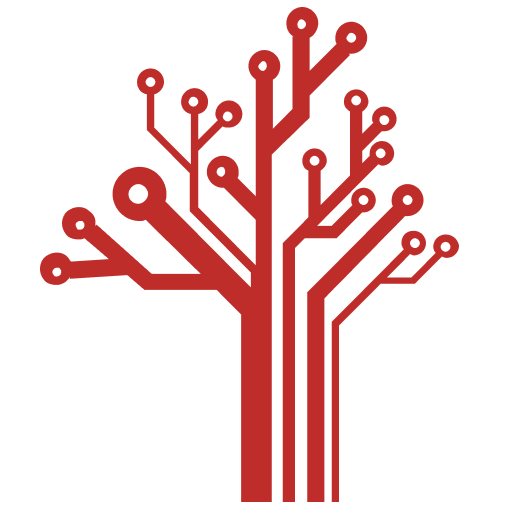 Getting Smart loves its varied and ranging staff of guest contributors. From edleaders, educators and students to business leaders, tech experts and researchers we are committed to finding diverse voices that highlight the cutting edge of learning.