Microlearning – Is Small the New Big Idea?
By: Anne Olderog
Microschools and the New Learning Ecosystem
Will small, agile players or large, established players shape the education ecosystem going forward? In a world of platforms and interaction fields, who will be the nucleus and the market makers?
In a world of big ideas, sometimes small things are where growth is. As our world gets larger, perhaps consumers need the comfort of small places, or can only comprehend and digest it in small stretches.
One example is the coexistence of global and hyper-local in consumer preferences. Another is education – barriers are falling, educational institutions become increasingly larger – Liberty University hails at 75,00 students, California State University at Fullerton – 70,000, Texas A&M – 67,000. Worldwide, Indira Gandhi National Open University has over 4 million students. All have plans to grow bigger yet.
Yet the appeal of small is enduring. In CNN's podcast on the future of education, a big deal is made of the rising appeal of microschools: "With this school year disrupted for so many, students and families are wondering what may happen in the fall. We think that micro-schools are the way to go, now more than ever.'
Even before Covid-19 hit, microschools were a growing segment, creating disruption in the US education landscape –  Quantum Camp, Prenda, Portfolio School, Acton Academy, and many others are building on small school communities with individualized learning paths such as Montessori, Waldorf, and Sudbury. Highly personalized environments on a tiny scale, these school networks resurrect the XVIIIth century model of the one-room schoolhouse, building on the Montessori model of mixed-aged studios, where children learn from peers as much and more than they learn from adults (Parents have known for a long time that friends have more influence than parental advice – something learned from another child is taken on with eagerness and viewed as valuable).
As a new generation of empowered learners is coming of age, determined to learn on their own terms, conditioned by social media and gaming to expect interactions that are slick, engaging, and smooth – technology provided a new playground. With the advent of technology, the dream of developing a bespoke education at scale suddenly became within reach. This high degree of personalization, in turn, enables deeper learning, diving deeper into areas of interest, and developing unique capabilities. Several factors make this possible – technology has removed barriers to information access, as the best learning materials and explanations become available across the globe; Big Data provides unique tracking and learning loops; adaptive technologies are built based on an understanding of how the human mind works provided by cognitive psychology. Indeed, the microschool movement is rooted in an understanding of the learning process – notably Constructivism, Jean Piaget's work on cognitive psychology, linking learning success to experiences and creating scaffolding to help the learner develop more independence.
This fragmentation, coupled with alliance formation across the ecosystem, spans K-12 and Higher Ed. Outer Coast, the Arete Project, Wayfinding Academy and others push the boundaries on what education means and how it is delivered as part of the microcollege movement. Thoreau College, a pioneer in the microcollege movement, describes it in the following way: "At Thoreau College, we see ourselves as part of an emergent movement dedicated to the renewal and revitalization of higher education through the creation of new, humanly-scaled institutions with holistic curricula known as microcolleges. Found in diverse locales, these institutions tend to incorporate several common features: intimate student bodies, the inclusion of student labor, the limiting of technology in favor of face-to-face interactions, student self-governance, rigorous discussion-based academic courses, a strong connection to place, and an emphasis on the holistic development of the student as a unique individual".
What is interesting is not just the growth in the formation of microschools and microcolleges – it is that these tend to shape the educational ecosystem in new ways. First, rather than individual schools, key players in this segment tend to be networks; second, partnerships are already underway with other players in the ecosystem – for instance, Powderhouse Studios in MA is forging a partnership with the local school district. In Erich Joachimsthaler's terms, many are becoming interaction companies organized around the nucleus – learners that are increasingly at the center of the ecosystem – and facilitating interactions across multiple market participants including educators, parents, experts, curriculum publishers, and of course technology companies.
Ultimately, the education space, just like many other industries, is moving from a highly structured space with established leaders (in strategic terms, we call this the pipeline world – value generated by competitive advantage, large physical assets and fixed costs that need to be covered, functional divisions driven by the traditional value chain) to a fluid and fragmented ecosystem where new and traditional players are woven together by a web of interactions. Value is generated not by ownership of most valued assets in the value chain – in this case, access to information, top professors, and networks – but by interactions between a disparate universe of participants. A key strategic challenge is what platform can bring together this new ecosystem, establishing market standards, consistent data patterns, and creating exponential growth. Network externalities, viral effects, and continuous learning loops due to the increasing footprint and quality of Big Data will favor the emergence of interaction companies where value is created not by owning strategic assets such as buildings, study curricula, or top faculty, but by interactions created in an ecosystem, with the learner firmly at the center.
Learning in smaller, supportive communities on a human scale, in a hyper-personalized way, is not the only way the current shift to interaction fields in education is rooted in the latest findings in cognitive science. The other way small is at play in a big world is bite-sized learning.
For more, see:
---
Anne Olderog is a Partner at Vivaldi, leading projects on growth/innovation strategy, positioning and brand architecture.
Stay in-the-know with innovations in learning by signing up for the weekly Smart Update.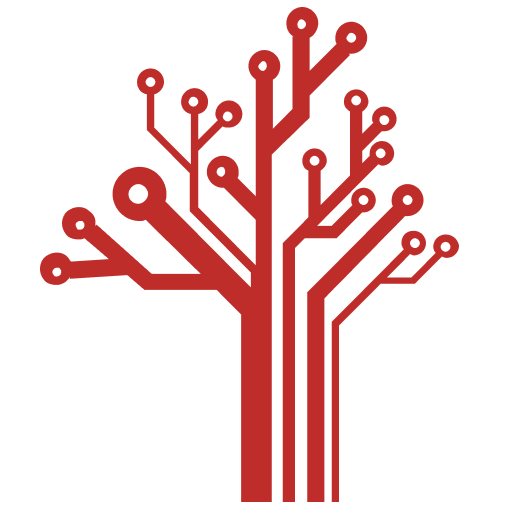 Getting Smart loves its varied and ranging staff of guest contributors. From edleaders, educators and students to business leaders, tech experts and researchers we are committed to finding diverse voices that highlight the cutting edge of learning.