5th-6th Graders Take Up Call To Action For International Women's History Month
This month is International Women's History Month – a global acknowledgment of the social, economic, cultural, and political achievements of women. It has also come to represent an international call to action for accelerating gender parity and women's equality.
Well, the 5th and 6th-grade learners working with Dr. Shayna Markwongark at iLEAD Antelope Valley Hybrid are heeding that call to action. According to Markwongark, learners are currently embarking on a Women's History Project. They have to first identify a key woman in history, learn her story and then connect that story to their own lives and community. Their driving question is "How can we use the activism of women throughout history to influence or change my /our community today?"
"This is all about research and then activism," said Markwongark. "Its purpose is to connect this information to their world and their futures." It's this latter part that is the true project-based learning aspect, according to Markwongark.
The project has two key components once teams of learners have identified their famous woman, done the research, and learned the key aspects of her story. First, said Markwongark, students will work in teams to produce a three-five-minute podcast that tells both the women's story and then showcases how it can connect to the students' school lives and community.
The second major public product, according to Markwongark, will be a series of written proposals that the teams prepare for iLEAD Founder & CEO Dawn Evenson and iLEAD Antelope Valley Director Dawn Roberson. This proposal will represent the students' recommendations to iLEAD about continuing to empower women and raise awareness within the iLEAD community.
This correlation of history and activism is at the heart of this project, according to Markwongark. She said learning the history and even connecting it to the learners' lives is important, but what's more important is how this information is used going forward.
"This is about inspiration first, then action second," said Markwongark. "It's great to be inspired and full of hope, but what matters is how we individually contribute to improving the world."
For Markwongark, she wants all of her learners to be empowered by the stories of others and then take action. "I'm going to continually ask them what they can do going forward – this year, this summer, next year, and beyond," she said.
School Director Dawn Roberson is excited about the facilitation and learning associated with a project aligned with global goals of empowering women to advocate for their rights as human beings. Roberson appreciates the depth of this project allowing learners to see the complex world in which they live through a more powerful lens.
"Even in a nation like ours, we see the need to continue to advocate for equal pay, equal rights, and equal opportunities for women and for all," said Roberson. "These 5th and 6th graders will have a better understanding of their role supporting all the women in their lives and advocacy on behalf of others."
As the Founder & CEO of iLEAD Schools, Evenson said she is eager to be part of such an important and dynamic project and can't wait to see the learners' proposals and presentations.
"Having our 5th and 6th-grade learners participate in a project that deeply explores the impact that women have had on history is both academically engaging, as well as a powerful way to empower our learners to create change in their school, community, and ultimately the world."
Although this project is just getting underway, Markwongark has high expectations for learner outcomes. In addition to the historical knowledge and content, there is a social-emotional component, along with some very important skills, that Markwongark is anticipating that the learners will experience. She said that one of her goals is for the learners – after reflecting on the obstacles, challenges, and successes of their woman in history – there will be learner epiphanies about what they can do with their lives.
"My learners already have great qualities, but I am going to see a lot more empowered young men and women," said Markwongark. "It doesn't have to be global. It can be in their own communities and even their own families. It might be even just working with their brother or sister to be more sensitive, aware, or inspired."
This idea of empowerment leads to the student voice and agency aspects made possible by high-quality project-based learning, according to Markwongark.
"Hopefully, they become the disseminators of this information about what equality looks like," she said. "Who knows? Maybe some of these learners will come up with ideas that iLEAD decides to implement. That's the power of PBL."
For more details and background on this project, see The Project Design Guide and the Project Information Flipbook.
For more, see:
---
Stay in-the-know with innovations in learning by signing up for the weekly Smart Update.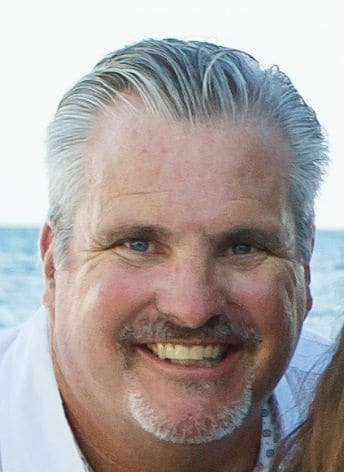 Michael Niehoff is a Getting Smart Columnist. He is a teacher, leader, blogger, and student advocate.