iLEAD's Equity Task Force Takes A Stand Against Racial Injustice, Inequality
In the wake of the killing of George Floyd and amid worldwide protests against systemic racism and police brutality, educators in the United States and around the world have been challenged to respond with clear actions to help end racial injustices and inequalities in our schools and our society. At iLEAD Schools, a network of schools rooted in social-emotional learning and project-based pedagogy, an urgent response has been set in motion.
According to Dawn Evenson, Founder/CEO of iLEAD California, their team acknowledges the need for a deeper understanding of equity, institutional biases and anti-racism.
"People may get nervous, but we have to learn to be comfortable with the uncomfortable," Evenson said. "We have to be courageous enough to do this work. Our team wants to do this work, and our BIPOC team members want to share their stories for a deeper understanding."
The new Equity Task Force, according to Evenson, is aligned with iLEAD's ongoing work to respond to the community's and learners' needs. "This matches up with our vision of making the world a better place," Evenson said. "Our society as a whole has hit a tipping point. It's time for all of us to stand up and do what's right."
The work will launch this summer as the iLEAD Leadership Team participates in weekly virtual professional learning.
"We are going to challenge our leaders to look at the historical roots, causes, and modern-day perpetuation of racism and discrimination that must be addressed systematically," Evenson said. "Our leaders will work to feel secure enough to facilitate these conversations with their staff, parents, learners, and communities."
This initial work will be facilitated by Micki Singer, Senior Educational Consultant with Collaborative Learning Solutions, an organization committed to challenging the status quo in education. With over 30 years of broad-based experience addressing educational equity, adaptive change, and conditions for learning, Singer has developed and facilitated numerous professional learning experiences centered on compassionate dialogue, recognizing implicit bias, and dismantling structural racism.
Singer said that recent events have created a sense of urgency for educators to make strides in three areas: (1) to recognize how our identities and experiences inform our personal work toward equity, (2) to interrupt the relationship between bias-based beliefs, policies and practices and disparate outcomes, and (3) to utilize intentional strategies to create communities of belonging in order to engender systemic change.
"People routinely struggle to apply theoretical ideas about equity, question their ability to dismantle inequitable structures, and wrestle with the need for personal readiness to engage in these issues," Singer said.
The Equity Summer Series, according to Singer, will create space for leaders to learn, heal, and organize to take action. She said it will provide an environment and a protocol for difficult conversations, while the work will address implicit bias and structural racism.
"We will explore mind science to help understand how our implicit biases often do not match our stated beliefs and how higher-level thinking can be hijacked to allow implicit biases to take root," Singer said. "We will train our brains to reduce the manifestation of implicit bias and address key practices to dismantle the impact of underlying belief systems in teaching and learning."
Singer said, "iLEAD's focus on social-emotional learning is geared toward promoting understanding, examining biases, building relationships and designing practices that create a more inclusive school community. When taught with culturally affirming practices and understanding, SEL can be a powerful lever for creating communities of belonging."
Evenson and Singer agree that the current waves of protest across the country represent legitimate frustration over a long-standing failure to reform institutional discriminatory practices. "We are publicly mourning the senseless loss of life through force and are motivated to explicitly recognize the serious impact of racism and racist violence," Singer said.
However, both Singer and Evenson agree that this must be translated into action by eliminating policies, practices, attitudes, and cultural messages that reinforce differential outcomes by race.
"We can no longer be satisfied with the idea of incremental change to obtain buy-in from the majority. Every educator must move swiftly and boldly. Our children are waiting for institutional change to have their needs met," Singer said. "I believe we as a community of educators are ready to do the work."
According to Evenson, following the summer series with leaders, all staff will focus on equity during iLEAD's two-week Professional Learning: Camp Make. Then school staff will have tools to start facilitating these conversations with their learners and communities.
Additionally, Evenson said the leadership team will focus on this work through their ongoing Leadership Connections classes. The Equity Task Force will continue to work with Singer utilizing data to identify areas of disproportionality within iLEAD Schools and to lead organizational change.  Finally, as an important part of this initiative, iLEAD Schools is adding an Equity Coordinator to their leadership team.
This work will impact leaders, facilitators, learners, parents, family and community members. "People who feel a sense of belonging in their organization are more resilient and willing to challenge themselves and others to be change agents for equity," Singer said. "The shared sense of responsibility for the whole at iLEAD will foster mutual accountability and support to help each other to grow individually and collectively."
In the end, iLEAD will have begun the journey to answer a true PBL essential question of the work: In what ways can I become more aware of bias-based beliefs and take action to minimize the negative impact on myself and others?
For more, see:
---
Stay in-the-know with innovations in learning by signing up for the weekly Smart Update.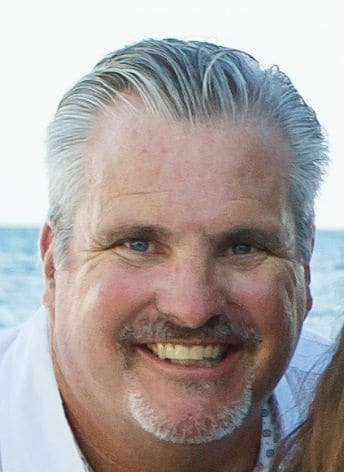 Michael Niehoff is a Getting Smart Columnist. He is a teacher, leader, blogger, and student advocate.