See it to be it: The power of mentorship and entrepreneurship
By: Kevin Newell
Several years ago, when I was president of McDonald's West Coast operations, I needed to meet with a Los Angeles area franchisee before heading back east to Chicago. My driver pulled into the parking lot, where a young African-American security guard was on duty. We nodded at each other — I'm certain I was wearing a suit — as I walked inside.
A few minutes later, the security guard approached the owner and me, prompting us to ask whether there was an issue outside. "No," he said. "I just want to have a moment to speak to the gentleman here." We chatted for a few minutes. He was probably in his mid-20s and had just recently returned from two tours of duty in Iraq.
"Thank you for talking to me," he said. "It's just that I haven't seen anybody like you before" — meaning a Black man with a high-level position in corporate America and important enough to have someone drive him around while he worked.
Then it hit me: My new friend never once dreamed of working in a C-suite, McDonald's, or elsewhere. How could he? As far as he knew, no one who looked like him ever had.
You have to see it to be it.
Our conversation made me realize that I needed to offer the world more than hamburgers. Today, in my retirement, I'm mentoring young people in the community where I grew up to be entrepreneurs, to show them that a person of color doesn't have to be an athlete or entertainer to be successful.
Michele Clark Academic Prep Magnet, a high school on Chicago's west side – where I grew up – offers students a different approach to learning, one that can't be found in a textbook. For the past 3 years, I have been a mentor to students at Michele Clark Academy as part of the INCubatoredu entrepreneurship program helping students learn the steps to launching a business, from identifying a problem to developing a solution. But, of course, it's about much more than helping students start a business, as a mentor I'm using the concept of entrepreneurship as a vehicle for teaching them to solve challenges, add value to their communities and succeed in the world of work – and, perhaps most importantly, using my own experience to help students see themselves, and their future, in a different way.
It's a joy to watch my students discover the power of creative problem-solving, collaboration, and conflict resolution — essential skills that will drive them far beyond the classroom. A leader always emerges on each team, usually someone with enough enthusiasm and charisma to convince other team members to buy-in to their concept. These are the "soft skills" so many employers say are lacking in the workforce, and programs that connect students with mentors are one of the few places where kids can learn them. At the end of the year, they pitch their solution to potential investors with the hope of bringing their idea to market demonstrating both these soft skills alongside the technical know-how needed to present their ideas.
Many students at Michele Clark come from backgrounds that are either troubled or traumatic, and some lack the social skills we expect for children in their age group. Very few, if any, of these students have had any exposure to the world of entrepreneurship or business that students in more affluent communities may get at their dinner tables. During my early days at Michele Clark, I had to suspend my judgment about whether they were actually listening to what I was sharing. In my mind, they were signaling that they didn't care. Eventually, I learned not to put too much stock in their social cues. Take a student we had a couple of years ago, a young man who never quite seemed engaged or interested. Turns out the kid took everything he'd learned from INCubatoredu, ideas we didn't think he was paying attention to, and launched an online business. He wasn't ignoring me. He was doing it his way.
Another of my early lessons: Kids naturally and quite quickly gravitate to the competitive aspects of the program; they become deeply invested in "winning," which in this situation means finding funding and launching their products. When that happens, it's cause for celebration.
But it doesn't always happen. That's when I share with them another important lesson, something they'll need no matter where their careers take them — learning to cope with "failure." When they run up against disappointment, like not convincing investors to back their project, I ask students the same two questions I asked my teams at McDonald's: "What did you learn? And what are you going to do differently?" It causes them to think about the pros and cons, the missteps, the steps not taken.
I seize the opportunity to tell them about my own "failures." When I was the global chief brand officer at McDonald's, I had to do some soul-searching to keep my mistakes from beating me down. Fortunately, I worked for bosses who realized that not every idea can be a Big Mac. They held me accountable, all right, but not for having a 100 percent success rate. To keep my job, I had to be smart enough to learn from my mistakes and strong enough to try again. The experience showed me the importance of resilience, a lesson I pass on to my students.
"You think you failed?" I ask them. "Imagine someone reading your college application and discovering that at age 16, you entered a pitch competition for an idea you created from scratch? Do you think that person will see you as a failure — or as someone with the tools and motivation to succeed in life?"
In communities across the country, millions of kids are waiting for a mentor to show them what's possible in their lives. Programs like INCubatoredu provide what that security guard didn't have in his home and community — something to aspire to.
I see myself in each and every one of the kids I work with at Michele Clark. But more importantly, they see themselves in me. And if they see it, they can be it.
For more, see:
---
In addition to his volunteer work, Kevin Newell is an executive advisor for HubKonnect, which creates customized local store marketing plans for individual franchise locations. He is the former global chief brand officer of McDonald's Corp. and former president of the company's West Zone.
Stay in-the-know with innovations in learning by signing up for the weekly Smart Update.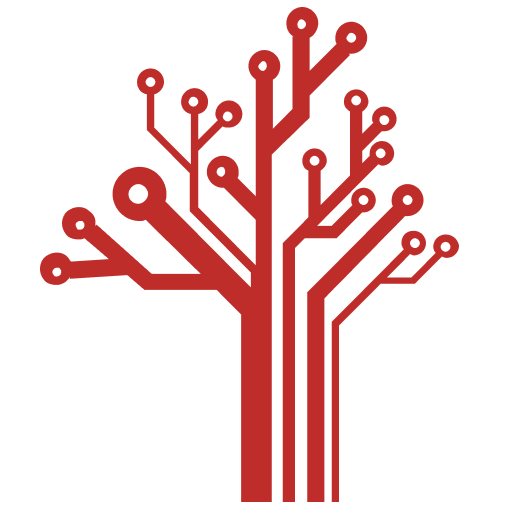 Getting Smart loves its varied and ranging staff of guest contributors. From edleaders, educators and students to business leaders, tech experts and researchers we are committed to finding diverse voices that highlight the cutting edge of learning.