How to Take Responsibility for the Future of Education
By: Thomas Hatch
In a recent article in Forbes, Tom Vander Ark outlined 15 "invention opportunities" that can support the development of equitable high-quality learning opportunities in the future. Among the fifteen, are challenges to create an "accountability 2.0" and develop the mechanisms that can bring people together to share diverse perspectives and support community agreement on the aims and purposes of education. These mechanisms are essential for fostering the common understanding and collective responsibility that fuel the social movements we need to dismantle systemic racism, create equitable educational opportunities, and transform education.
Re-defining accountability itself serves as a first step in developing these new mechanisms. For too long, accountability in the US has been synonymous with answerability: Answerability reflects the beliefs that individuals and groups should be accountable for meeting clearly specified and agreed-upon procedures and/or goals. Yet the focus on answerability ignores responsibility another crucial aspect of accountability. Responsibility reflects the belief that individuals and groups should be held accountable for living up to and upholding norms of conduct and higher purposes that are often ambiguous and difficult to define in advance.
Although carefully specifying outcomes that need to be achieved and establishing consequences for failing to meet those targets can increase efficiency, it also ignores many other valued outcomes, and it can undermine the discretion and expert judgment that may be needed to make many decisions. When taken to extremes, this approach spawns a compliance mindset and leads to efforts to game the system that make it look like the goals have been achieved when they haven't.
At the same time, simply leaving individuals and groups alone is not the same thing as supporting the development of individual or collective responsibility. Developing responsibility also involves developing the capacity—the investments, materials, abilities, commitments, and relationships—needed to carry out responsibilities effectively. In short, accountability comes from the capacity to support a balance between answerability and responsibility.
Finland's PISA scores have slipped a bit in recent years, its education system still excels in many respects and continues to stand out as one of the most equitable high-performing systems. Even though many analyses highlight the autonomy of teachers as central to that performance, those analyses often fail to mention several other key aspects of Finland's education system that support the development of the relationships, trust, and common understanding in education so central to developing collective responsibility and achieving equitable outcomes:
A well-established social-welfare state that supports all members of society by connecting education, health, social services, and other sectors
A national curriculum framework and a strong, coherent infrastructure of facilities, materials, assessment and preparation programs to support teaching and learning
A curriculum renewal process in which stakeholders from all parts of society participate in reflecting on and revising the curriculum framework
The use of a variety of high-quality informal and formal assessments that inform efforts to improve practices and performance throughout the education system
The Finnish approach to assessment plays a particularly important role in supporting the development of common understanding and common aims. That approach includes diagnostic and classroom-based assessments that elementary teachers can use early in children's school careers to identify those who may need some additional help with academics and to ensure that all students stay on track. In secondary schools, well-known exit exams anchor and focus the system. The National Board of Education in Finland also regularly gives tests to samples of students and schools, providing an overview of national and regional performance in key subjects, such as Finnish and mathematics. Although the National Board doesn't use that information for ranking (and can't, because not all students and schools are assessed), it shares school-level information with the schools that participate and municipal-level data with the municipalities involved. In addition, the National Board makes these sample assessments widely available for free, so that any teacher, school, or municipality that wants to administer these tests can do so. As a consequence, even without national testing, Finnish schools and municipalities have government-paid tools that link directly to the core curriculum that they can use to benchmark their performance against regional and national samples.
Under these conditions, students don't have to pass tests that require them to demonstrate proficiency by third grade; they hardly ever "fail" or have to be held back; and most students reach at least a basic level of educational achievement. At the same time, this approach both supports considerable autonomy for educators and schools and builds the common connections that steer the system toward broad education goals without having to rely heavily on rewards or punishments.
This approach contrasts sharply with those in contexts like the US that focus almost exclusively on answerability by using tests to hold teachers, school leaders, and schools "accountable" for reaching specified benchmarks and other outcomes. Rather than using assessments to look back to see whether educators did what they were supposed to do, educators and system leaders in Finland use assessments to look forward and to see if people, classes, and schools are headed in the right direction. Such an approach doesn't require data on every single aspect of student, teacher, or school performance, but it depends on making sure no one gets too far off course. It means using assessment to look for outliers and listening for signs of trouble, not to check on each individual, or make sure everything is done a certain way or in a certain timeline. In the process, Finland supports the development of the collective responsibility central to guiding education into an unpredictable future.
New technologies, artificial intelligence, and many other kinds of innovations can help to improve education. But those technical achievements will not accomplish much without the personal commitments and broader social movements that can transform our communities. If we are truly going to develop collective responsibility in education, then we have to develop collective responsibility for education. We have to hold ourselves, our elected officials, and our communities accountable for making the changes in our society that will end segregation and discrimination, create equitable educational opportunities, and provide the support that everyone needs to thrive.
For more, see:
---
Thomas Hatch is a professor at Teachers College, Columbia University. This post is adapted from his forthcoming book The education we need for a future we can't predict and "Building the capacity for collective responsibility in Norway" (to appear in Leading and Transforming Education Systems edited by Michelle Jones and Alma Harris).
Stay in-the-know with innovations in learning by signing up for the weekly Smart Update.
To help inform and deliver new agreements, new practices, and new tools Getting Smart and eduInnovation are exploring the Invention Opportunity thanks to support from the Walton Family Foundation and the Bill & Melinda Gates Foundation. The findings and conclusions contained within are those of the authors and do not necessarily reflect positions or policies of the foundations.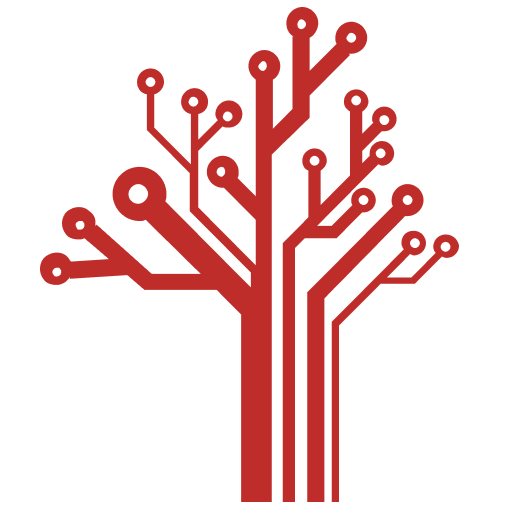 Getting Smart loves its varied and ranging staff of guest contributors. From edleaders, educators and students to business leaders, tech experts and researchers we are committed to finding diverse voices that highlight the cutting edge of learning.