New Arts Integration Efforts Address Healing-Centered Engagement, Transformative Agency
It's no secret that education works to address many needs of students. Recently, there has been a concerted effort to address the needs of students who have faced trauma. Individually, this has been done through mental health and social-emotional learning efforts. Collectively, this has taken the shape of equity and social justice. Some may consider this a perfect storm. But for arts educators in southern California, this is an ideal opportunity.
Goals are really starting to align, according to Laurel Butler, a Los Angeles-based educator, facilitator, performing artist, and arts education & social justice consultant. "It's really about healing," said Butler. "Therapy is about individual healing. Social Justice is healing in the larger, cultural, societal sense."
Butler—who is also the Director of Youth Programming at Everyday Arts—said more and more educators are embracing the idea of what the arts have always inherently known. This, according to Butler, is not just that the arts help students learn content, but rather the arts create the environment where transformational learning can occur.
"What we're experiencing is a merging of the arts with trauma-informed pedagogy, social justice and culturally-responsive teaching," said Butler.
Healing-Centered Engagement
In an effort to support students who experience trauma, the term 'trauma-informed education' has gained traction among schools around the country. This broadly refers to a set of principles that guide how we view the impact of severe harm on young people's mental, physical, and emotional health. This approach encourages support and treatment of the whole person, rather than focusing on only treating individual symptoms or specific behaviors. And while this approach has value, Butler said it's also incomplete.
"If we just focus on trauma, we reinforce the idea that the onus is on the kids," said Butler. "However, Healing-Centered Engagement moves us towards addressing the systemic impact of our culture and society." Butler said yes, we can address these needs therapeutically, but we also need to address the institutions, the curriculum, and our professional development.
"The conversation is shifting. It's not about what's wrong with the kids," said Butler. "It's about what's wrong with the system and society that creates and perpetuates racial inequity and social injustices that create trauma."
Transformative Agency
Getting students to engage in the arts as a means to not only address their personal trauma and need for healing, but also a way to address societal healing, creates ownership and empowerment, according to Butler. She said this is also known as transformative agency.
Butler acknowledges that one of the most challenging parts of adolescence is feeling like you don't have any power or voice. However, she said that when we get young people to engage in the arts as well as critical systemic analysis, we jumpstart this agency. They begin to learn and realize that our social and cultural systems are constructed and that these problems can be addressed.
"We used to say don't teach kids the evils of society and the truth behind some of our larger problems," said Butler. "But we can now create a sense of hope and engagement by flipping their experience into problem-solving endeavors."
Real World Example
High school students at Empower Generations—a free public charter designed on supporting pregnant and parenting teens to meet their goals through a whole-person, whole-family approach—are addressing trauma with an ambitious arts project. iPERFORM—or Putting Emotional Resources First: Our Resiliency Matters—is being designed by the learners who will use the arts as a way to share their stories and ultimately inform, educate and inspire others, according to Arts Coordinator Sara McDaniels.
"These are going to be learner-created projects," McDaniels said. "The arts are well suited to provide positive, healthy ways for learners to communicate and collaborate with one another and their community."
Empower Generations Staff Member Jeanette Chadwick welcomes this effort to create a space for their learners to explore and grow. "iPERFORM is going to allow them the opportunity to explore, heal from trauma, and develop performance skills that could support them and their children in the future," said Chadwick. "This will demonstrate to the learners that they can break various negative cycles in their lives and pursue the path they choose."
Life Readiness
This work should not be underestimated, according to Butler. All young learners—but especially those who are pregnant or parenting—have a distinct need to learn how to theorize the future, she said.
"When we engage in autobiographical storytelling using creative tools, young people get to have agency over their own narrative of the past, the present, and then how they might shape the future," Butler said. "We need to remind them that they can create the world they want to see. If one wants a world of justice, fairness and equity, then one has to create it."
In addition to the individual and collective healing, as well as some very meaningful learning experiences, Butler sees this ultimately as a way to prepare young people for the 21st century economy as well. "If you have a way of thinking creatively or critically about a situation, then come on board," said Butler. "You create your own opportunities."
For more, see:
---
Stay in-the-know with innovations in learning by signing up for the weekly Smart Update.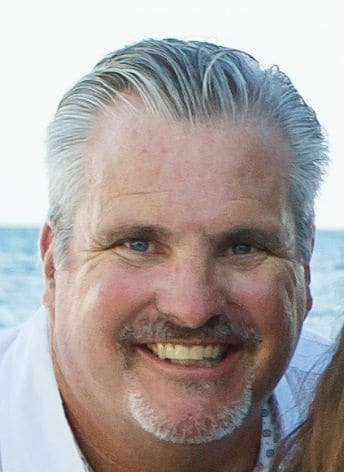 Michael Niehoff is a Getting Smart Columnist. He is a teacher, leader, blogger, and student advocate.