Yoga Ed. Addresses Trauma Through Teacher, Student Self-Care
This last year has taught educators many things: increased technology implementation, the importance of engaging all learners and even how to ultimately teach differently. But another lesson is also becoming apparent: if educators don't take care of themselves, they won't be able to take care of those they teach. Teaching self-care to educators, who in turn can teach this to their students, is the mission of Yoga Ed.
Although founded over 20 years ago, Yoga Ed. was acquired and re-branded in 2013 when current 2.0 co-founders Brynne Caleda and Julia Bond transitioned it from an in-person, paper-based training organization into an evidence-based, online curriculum program. Caleda, who had been a trainer almost since the original inception and a one-time middle school teacher, led her team in a complete curriculum rewrite to create an online learning space focused on trauma-informed education.
Since then, she said they have been getting a great deal of interest from educators, schools, districts and educational organizations around the world due to the increased awareness of trauma on mental and physical health.
"Our evidence-based curriculum – aligned with national and international Health and Physical Education Standards, as well as CASEL's Social Emotional Learning Framework, – is proven to improve physical, mental, emotional and social health," said Caleda.
Mindful Movement
Caleda said the entire Yoga Ed. team is really excited by the global interest, as well as the impact their work is having on teachers and their students. They have developed complete online courses that are supplemented with coaching and training. She said their Mindful Movement Program is intended to integrate seamlessly into existing curriculum, initiatives, and the normal school day without being something additional that teachers need to do.
Through their research-based strategies, that support social-emotional learning competencies, they train teachers to include things such as brain breaks throughout the school day and morning mindfulness during morning meetings, as well as facilitate curriculum for physical education, health education, indoor recess, teacher health and wellness programs and ultimately yoga and mindfulness classes to support existing SEL instruction.
A New Urgency, Awareness
The time is now more than ever, according to Caleda. She says that our society has been experiencing increasing collective trauma. This trauma, with additional layers from the pandemic and other global events, has left mental health as the next pandemic, said Caleda.
"Trauma shows up in the body and the brain and it makes it difficult for teachers and students to learn," she said. "Our mental health as educators is necessary for us to teach, as well as for students to learn."
There are four domains that Yoga Ed.'s program addresses: physical, mental (focus, concentration), emotional (self-awareness, self-management) and social (relationships with others). She said teachers, while typically exhausted themselves, are well aware that their students have these needs. Yoga Ed.'s approach is to help teachers, then students, feel better emotionally and physically through simple and very accessible mindfulness techniques
"Mindfulness has become vernacular. However, we are trying to demystify it," said Caleda. "If you have a chair and a body, you can learn to breathe and improve your mental and physical health."
In the ideal situation, Caleda said she and her team prefer to work with entire school staff over multiple years. However, she said they see themselves as capacity builders who often work with educators, as well as healthcare professionals, mental health staff, social workers, counselors, occupational therapists, physical therapists and even parents or the occasional yoga teacher.
The connections between this work and student success are highly correlated, according to Caleda. She sites research studies from well-known academic institutions such as Harvard, Yale and CSU Fullerton that support the work her team does.
"All of these studies examined student and teacher outcomes," said Caleda. "They consistently found when teachers feel better, both physically and mentally, they perform better and so do their students."
User Experience
School site leaders are also seeing the value of this type of training for both their staff and students. Drew Giles, Director of Educate at Franklin-McKinley School District in San Jose, California, describes the benefits of Yoga Ed. in terms of skills. For staff, he said this is about equipping them with the mindfulness to be present, aware and engage. For students, Giles said we can teach them how to use their own breathing exercises, along with other yoga-related endeavors, in order to support one's brain and body.
"On flights, we've been trained that in the event of an emergency, we are to secure your own mask before assisting others. The same is true for us as educators and human beings," said Giles.
Giles added that in order for educators to do their challenging, yet rewarding work, they must prioritize self-care into their organizational culture.
"What greater gift can we give our teachers and students?" asked Giles. "If we prioritize these experiences, the rest of the learning and life skills will come."
Perceived Barriers
Yoga Ed. realizes that the perceived challenges are usually about time and money. However, she said schools might be surprised how affordable and customizable all this really is. Caleda said funding from the CARES Act and many other funding sources are perfectly aligned with supporting this type of work.
The value, according to Caleda, is that Yoga Ed. is part of a global community of educators focused on wellness. Indeed, when someone registers for the course, they get 6-8 weeks of instruction, access to the course for a year, coaching and personalized support, as well as access to over 500 lessons that can be used with students.
"Some might say that they don't have the money or time for self-care," she said. "But this is a way to take care of everyone and make our lives better. Can we afford not to do it?
The Current Shift
There is a paradigm shift happening, according to Caleda. Traditionally, we have prioritized academics over wellness. But now, we are beginning to realize that wellness is the pathway to academic success.
"How can students learn to read if they have unresolved trauma? What are we doing to prepare teachers to support all of this collective trauma?" asks Caleda. "Time is a roadblock, but learning how to do this will actually give you more time."
For more, see:
---
Stay in-the-know with innovations in learning by signing up for the weekly Smart Update.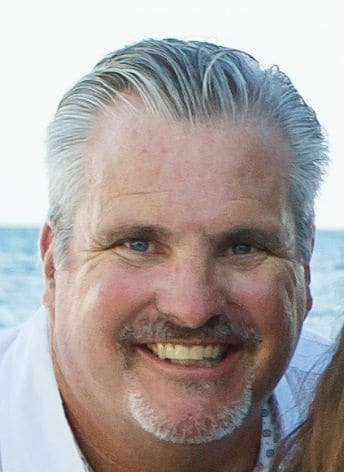 Michael Niehoff is a Getting Smart Columnist. He is a teacher, leader, blogger, and student advocate.