How Interviewing an Innovator Can Expand A Student's Network
By: Kevin Anselmo
Students certainly need to graduate with skills that are transferable to the workplace. But without a network, those skills can't be used in an optimal way.
Many are eloquently making the case for enhancing students' social capital – access to human connections that supports their career goals. In the book Who You Know: Unlocking Innovations That Expand Students' Networks, authors Julia Freeland Fisher and Daniel Fisher brilliantly articulate the case that opportunity sits at the cross-section of what students know and whom they know. As their book highlights, schools are not putting enough emphasis on the "who".
"We need to provide students with experiences that are connected to the community and have real-world meaning," said Emily Liebtag on episode 247 of the Getting Smart podcast.
One way to make such connections a reality is by having students, based on their own interests, interview innovators – professionals and entrepreneurs who are creatively solving problems to different challenges. Based on the interview, the student should then write and publish the article online. I have put together a process that guides students through this process in Interview an Innovator, an experiential, eight-module online course that is part of my Global Innovators Academy initiative.
Six different college students and one high school senior have gone through this course over the past month. Their articles are published on the Global Innovators Academy website. I have seen first-hand how their social capital has been impacted. Here are the benefits that are possible when schools enable students to interview professionals and write content online.
1. Inspiration
Imagine you are a college student interested in working in the fashion industry. You interview an entrepreneur who started a clothing retail brand that now has over 100 stores around the country. You engage in a meaningful conversation with this entrepreneur before writing an article online highlighting this individual's journey, advice for young people, and your key takeaways. This is exactly what Haley Panessa, a student at Rollins College, experienced when she interviewed Kevin McLaughlin, the co-founder of the clothing retail brand J.McLaughlin (here is the article).
"This gave me the confidence and knowledge as to how I can work on my professional growth during these early stages of my life," she said.
Cali Carper is an aspiring community leader who used the course experience to interview two different political leaders in her home state of Wisconsin.
"The opportunity to interview different leaders and write a story offers the potential to imagine our future," she explained. "The journey starts with curiosity. Then, our imagination motivates us to create new connections, ask thoughtful questions, and form new beliefs. We have to imagine a future for ourselves and our work and then ensure we find the proper steps to make that vision a reality!"
It is hard to fathom any sort of typical in-class lecture or presentation that can generate such student feedback.
2. Digital networking
Many reading this have probably experienced the benefit of doing an informational interview – "picking the brain" of a professional over coffee. I consider the process of connecting with a professional and then writing an article online to be the "informational interview 2.0". By publishing an article online, the student practices real-life communications skills and showcases their work to a public audience. The individual who is interviewed reaps the benefits of positive exposure and thus is more likely to take part.
Anybody who has ever created content online has probably benefited from new connections. This has certainly been the case for the students I worked with this summer. The articles are highlighted on the students' individual LinkedIn profiles, liked on Facebook, and retweeted on Twitter. Many of the interviewees promote their articles through online platforms, and the Global Innovators Academy's social media channels also shine a spotlight on the students' content. As a result, students connect to many new individuals. Just as important, if any future recruiter searches any of these students online, they would come across thoughtful, well-written content that showcases their different skills and aspirations.
"I had the pleasure to speak with a successful businesswoman," said Ashley Gunter, a rising junior at Rollins College. "I wrote an article about this experience which not only aids in self-promotion and networking but also serves as a resource for others."
"Students and young professionals need to consider how they can enhance their marketability on a digital platform," added Carper. "I used to think it was daunting to market myself online. The experience of interviewing an innovator gave me confidence and taught me important content marketing principles, interview best practices, and professional communication tactics."
3. Global connection
Yejin Sohn, a rising senior at Perry High School in Arizona, went through the course experience. She did an interview and wrote an article about an entrepreneur literally located halfway around the world in Seoul, Korea.
Andrey Alipov, a student at Penn State University, is currently in Russia and is in the process of writing two different articles based on interviews with U.S.-based entrepreneurs whose businesses are in the video production space, an area that he would like to work in one day.
We certainly need to educate students to be global citizens. Giving students the means to interview individuals who are located in other parts of the world gives them the opportunity to hear different perspectives.
In addition, providing a platform for students to publish content potentially provides a global audience. As opposed to just a teacher evaluating a student's work, now an audience located anywhere in the world is able to consume the content and provide feedback.
COVID-19: An Opportunity to Facilitate Connection
Never in our lives has there been as much uncertainty about the start of the school year – both at the K-12 and higher education levels – due to the pandemic. One certainty is that online learning will increasingly be part of education.
"Never let a good crisis go to waste," Winston Churchill once said. The disruptions caused by COVID-19 are an ideal time to actually make progress in fostering connections for students. This may sound counterintuitive as so many students and teachers feel more isolated than ever. Pre-, during, and post-pandemic, a world of connections waits at our fingertips. Let's use the disruptions caused by the pandemic to provide students with meaningful experiences to connect with other individuals they aspire to be like one day.
For more, see:
---
Kevin Anselmo is the founder of the Global Innovators Academy and creator of the Interview an Innovator course experience.
Stay in-the-know with innovations in learning by signing up for the weekly Smart Update.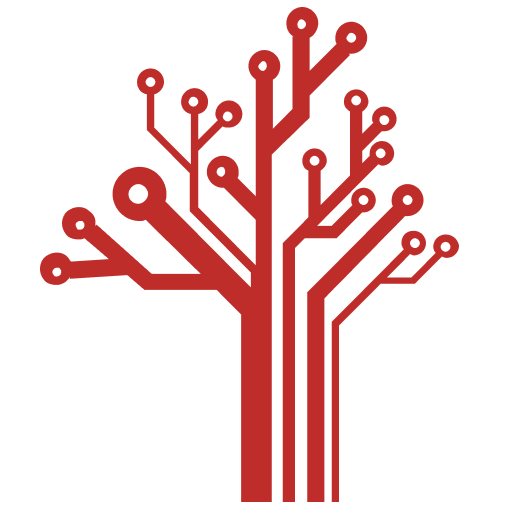 Getting Smart loves its varied and ranging staff of guest contributors. From edleaders, educators and students to business leaders, tech experts and researchers we are committed to finding diverse voices that highlight the cutting edge of learning.