COVID Could Worsen Summer Melt: How Some Colleges Are Responding
By: Dennis Pierce
According to the federal Education Department, as many as a third of high school graduates who plan to attend college don't arrive on campus that fall, a phenomenon known as "summer melt." This year, amid the uncertainty brought on by the global pandemic, that number could soar—and colleges are taking creative steps to reduce this possibility.
Summer melt tends to hit students from low-income families the hardest, as well as those who are the first in their family to go to college. Sometimes students can't come up with the money they need to enroll in college, and sometimes they miss important messages from the school they were accepted into or fail to complete the necessary documentation.
The uncertainty created by COVID-19 is likely to keep even larger numbers of students from matriculating this fall. Many students' financial situations have changed as parents have lost their jobs, while others might balk at the idea of being on campus during a pandemic or taking courses entirely online.
To ensure that as many first-year students as possible enroll in classes, colleges and universities are using campus apps, virtual orientation sessions, and other innovative methods to engage with newly admitted learners.
Campus Apps
For instance, the University of Findlay, a private institution in Ohio with about 4,000 total students, is leveraging its campus app to engage with accepted students more deeply through their mobile devices.
Findlay has built a mobile campus app using Modo, an app-building platform for higher education that doesn't require any coding. The platform's maker, Modo Labs, has released what it calls an "Admitted Student Engagement Starter Kit" that's designed to help institutions meet their enrollment goals with virtual campus tours, remote student orientations, and easy options for asking and answering new students' questions. The starter kit is accompanied by a how-to "playbook" with advice on how to engage students using a mobile app.
Leveraging a campus app "enables us to send push notifications to students," says Rebecca Jenkins, Assistant Vice President of Enrollment Management and Marketing for the university. "They're often hard to reach. We can send them emails, but we don't always have the most accurate email addresses and they don't always read and respond to emails, either. Yet, everybody keeps their phone right beside them."
Using an app to communicate "gives us the ability to customize messages easily for that particular audience," she adds. "Of course, we get some people who would prefer not to receive push notifications, but it's far more likely that most people are going to respond more quickly to a push notification than an email."
Jenkins says the university is still in the planning stages, but she expects the app will be used to run fun contents, share videos, and promote Findlay's admitted student podcast. Campus leaders can download the university's app for a firsthand experience of how the school is driving engagement.
"We know that our students love Findlay because they feel at home here," she says. "Well, we have to figure out how to create that feeling when they can't come to campus yet. We have admitted students who have never been on campus because of the coronavirus. We're hoping that our app not only helps us communicate with them, but that it helps them feel like part of a community until they can actually be here and become immersed in our community."
Online Orientations
Because of the pandemic, many colleges are shifting their orientation programs for new students to an online format. In addition, many institutions are stepping up the number of communications they send to make sure new students feel welcome and complete the enrollment process.
Several programs within the Touro College and University System "are holding online orientations where they stay in contact with students over the summer," says Elisheva Schlam, Executive Director of Communications and Marketing for the system. "Some are doing this much earlier in the process than they usually do and are holding multiple events, so there are a number of touch points and communications—as well as opportunities for new students to discuss concerns with an advisor."
At Lyon College in Arkansas, the enrollment services division is hosting virtual Accepted Students Days twice a week for incoming students, says Director of Communications Madeline Roberts Pyle—and the college is offering a virtual tour in which students can meet with an admissions counselor, a current student, and a faculty member online.
"We also just installed 360-degree views of campus on the Visit page of our website," Pyle says. "We did not offer virtual events before, and we didn't have a virtual campus tour."
Creative Thinking
Mount Holyoke College in Massachusetts admits about 550 first-year students per year. Of these, some 5 to 8 percent commit to the college but don't arrive in the fall, says Alicia Erwin, Associate Dean of Students and Director of Student Involvement.
Erwin, who oversees orientation for incoming students, says that number could be higher this year, but anything is possible.
"It feels like things could shift at any point, so that makes it hard to say what will happen," she observes. "Health and safety is our number one priority right now, and I know students and their families are thinking about these issues as well and weighing what makes the most sense for their situation."
The college has traditionally used social media platforms and email communication to engage with incoming students. New students and their families receive anywhere from two to four emails a month, and the college also offers live Zoom sessions to answer students' questions.
"This summer, we have a few new things that we'll be doing as well," Erwin says. "Some of those are in response to COVID-19, and some are things we were already thinking about doing."
The college just acquired a new online student engagement platform this year, CampusGroups, which gives administrators the chance to "have richer conversations and build deeper connections than we were able to do over social media, which is a public forum," she explains.
What's more, "COVID-19 has given us an opportunity to be really creative in our thinking," she says. "We've taken a step back and thought about what questions new students might have and what community-building opportunities are going to feel good for them right now."
New initiatives that administrators are thinking of trying this summer include pen pal programs, scavenger hunts, and virtual hangouts. "Since mid-March, when we transitioned to remote learning, we've learned a lot about fostering deeper engagement with our current students online," Erwin says. "We're using what we've learned there, along with some creative thinking, to come up with new ways of connecting with incoming students over the summer. Depending on what kind of feedback we receive, I could see us continuing to use these new methods going forward."
For more, see:
---
Dennis Pierce is a freelance writer with more than 20 years of experience writing about education and technology. Follow him on Twitter @DennisWPierce. 
Stay in-the-know with innovations in learning by signing up for the weekly Smart Update.
Getting Smart has launched the Getting Through series to support educators, leaders, and families on the path forward during such an uncertain time. This series will provide resources and inspiration as we face long term school closures, new learning environments, and address equity and access from a new lens. Whether you are just getting started with distance or online learning, or you've had plans in place and have the opportunity to share your work and guidance with others, there is a place for your voice and an opportunity to learn.
We're going to get through this together, and we invite you to join us. Please email [email protected] with any questions or content you'd like considered for publication. We also invite you to join the conversation and on social media using #GettingThrough.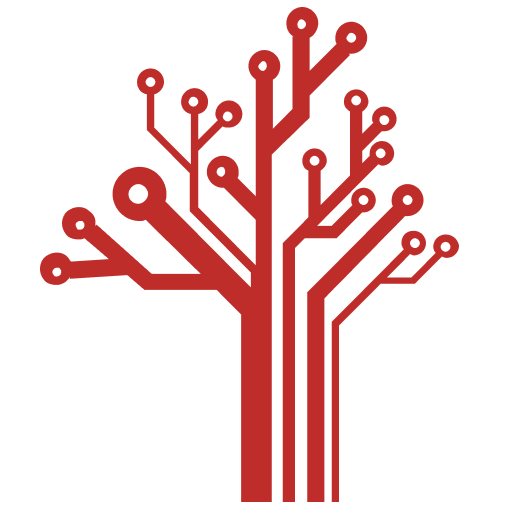 Getting Smart loves its varied and ranging staff of guest contributors. From edleaders, educators and students to business leaders, tech experts and researchers we are committed to finding diverse voices that highlight the cutting edge of learning.