The Journey Of One High School Counselor's Efforts To Redefine College Advising For All
High school counselors work tirelessly in supporting their students' efforts to attend the colleges and universities of their choice. And although these efforts produce tremendous results for many, Laura Kazan is not satisfied with the status quo.
Redefining the Mission
Although now a college and career advisor for a large independent study and homeschool program known as iLEAD Exploration, Kazan is uniquely informed by her initial career as a university researcher. While pursuing her PhD, Kazan studied how social capital and one's networks are what influences students' college success. She learned that this was especially true in many homeschool and unschooling communities.
"I became very concerned with the systemic factors that keep students out of college or from even seeking these opportunities at all," said Kazan. "I began to see in real-time how parent networks push learners up or down when it comes to college," said Kazan.
Creating the Infrastructure
Her initial call to action crystallized with the formation of College Seekers – a non-profit organization aimed at educating parents and communities.
"I wanted to make a significant contribution to what I felt was a systemic problem," said Kazan. Kazan began doing the workshops focused on getting better information into these networks. "I realized I had to get to the parents because their understanding and mindsets were creating limitations," said Kazan.
Three years ago, Kazan's workshops began to attract larger groups and led to the formation of the Facebook Group CA Homeschool College Seekers. Kazan said she was motivated after hearing a lot of misinformation about college at counselor conferences.
She also knew that homeschool families face additional pressures of constantly wondering if they are taking away options vs. creating them.
"When you homeschool your child, you feel the responsibility at a greater level," said Kazan.
The Parent Experience
Parents from these communities are very appreciative of the information, support and the network as well.
According to Maura Mikulec, homeschooling parent of sons ages 19 and 22, CA Homeschool College Seekers has been invaluable as she navigated the college application process for her younger son.
"Despite being very involved and having gone through this process previously, the crowdsourcing made available by the group is critical when it all becomes relevant, real and timely," said Mikulec.
Mikulec reminds us that a group is only as good as its participants and groups like this rely on quality moderation with factual information from people like Kazan.
"She and her partners no doubt spend countless hours doing research, attending conferences, communicating with college professionals, moderating discussions and contributing to the content on the site," said Mikulec. "As I share my son's college application journey – including acceptance to four University of California campuses – I cannot thank enough Kazan and her group at CA Homeschool College Seekers."
Another homeschool parent Anne Ryan concurs. Her daughter just got accepted to UCLA and said it is such an arduous and challenging process at times that support like this is extremely important.
"College Seekers has been extremely helpful in our college journey. I have total confidence in the up-to-date information regarding college admissions, oftentimes more accurate than my local community college," said Ryan.
Ryan added that resources such as the College Essay Guy and many others, along with specialized events for the families, have been extremely valuable to her and other families.
"The community as a whole is very helpful with suggesting classes for specific needs, sharing reviews and offering support when needed," said Ryan.
Myths, Misinformation
One common area of misinformation, according to Kazan, centers on the misperceptions about educational costs.
She said that the average discount of tuition is 52% across the country. Additionally, Kazan said there are about 70 colleges that fill all of the demonstrated needs – the gap between cost and what one can afford.
"I'm not saying that costs are not an issue," said Kazan. "But again it's a matter of having all of the information."
Another concern Kazan has is the focus on a college education being narrowly focused on initial career preparation. She argues that when looking at higher education, we need to adopt a longer view.
"College is about having a job when you're 40," she said. "Yes, you will have a job at 22. But college is for the long haul."
Ultimately, Kazan recommends that students and parents realize that the U.S. has a vast network of over 4,000 colleges and universities. This is relevant because she said that far too often, students and parents will limit their options based on location or residence.
"If we narrow our search on what we're familiar with, where we're from or where others are going, then we might be missing out on our best opportunities," said Kazan.
Proper Advising
Kazan said that accurate information and personalized college advising are more important than ever before.
"You don't know what you don't know," said Kazan. "Once I explain how this works, it makes sense. There are always alternative pathways."
Kazan is not saying that all students need to go to college or a four-year institution. However, she does want all of her students to realize that they have tremendous options, choices and potential.
"My goal is to guide them to the most appropriate post-secondary pathway – four-year school, community college, technical school, military certificate programs or others," said Kazan. "I do want them to know their options and plan out before they leave."
Kazan uses resources such as SCOIR and You Science to support her students' guidance and college/career journey.
Onward and Upward
Kazan feels that she has just started to crack this nut and that there is a long way to go to reform the system along with all of the misperceptions. She said schools, as well as those that advise students, need to focus on providing the culture where students think and aim high.
"In the end, this is about changing mindsets and preconceived expectations," said Kazan. "As a system, we have a very long way to go.
For more, see:
---
Stay in-the-know with innovations in learning by signing up for the weekly Smart Update.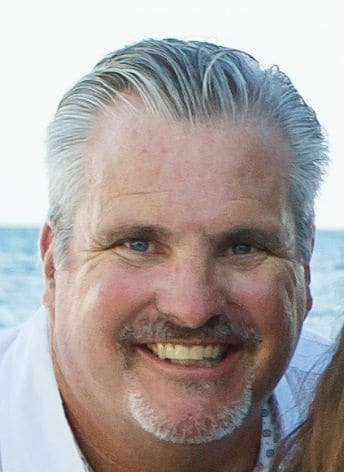 Michael Niehoff is a Getting Smart Columnist. He is a teacher, leader, blogger, and student advocate.