Successful Play-Based Learning in Virtual Environments
Of all things instructional that may be challenging to facilitate in the distance environment, play-based learning may be one of the most. But don't tell that to Teacher Aidan Bybee who has been making quite an impression with her virtually-facilitated play-based instruction and activities.
Bybee, along with her team at iLEAD Agua Dulce (a TK-7 charter school in Southern California), have been leading the way in play-based learning; a learning approach that embraces the lifelong process of discovery and joy children experience through intentional play.
Bybee – recently recognized for her efforts with A SoCal Honda's Random Acts of Helpfulness Teacher Award – has successfully taken her child-led and curiosity-based outdoor classroom to the digital environment.
Research indicates the increased complexity of language and learning processes used by children in play-based programs is linked to important literacy skills. Additionally, it has been found that children's vocabulary and ability to develop literacy skills are higher in a play-based classroom than in a traditional classroom.
According to Lisa Latimer, iLEAD Agua Dulce Director, Bybee goes live with learners twice-a-day (iLEAD Through Play) with activities such as virtual field trips, hikes and science experiments. Each week, activities are shared with learners and families designed to engage both, as well as be accessible to all. Each day has focused on a different type of play: design challenges, creativity, finding one's passion, and more. Recently, the staff celebrated with the It's 'Play Each Day Week'.
These virtual play-based learning efforts have really been a success with learners, parents, families, and other facilitators as well.
"She creates a sense of normalcy and an outlet for all the learners to escape," said Latimer. "She brings joy which is so needed right now."
Bybee said that iLEAD Through Play was originally created as a way to share ideas, ask questions, and advocate for play-based learning. But she's excited that it's now also become an active community celebrating learning through play, especially in this new virtual and digital environments.
"Parents are sharing what they are doing at home with their learners and we're creating a really lovely and welcoming community," said Bybee.
Latimer reiterated that the parent and community feedback has been outstanding. Indeed, learners and parents are reaching out to Bybee from outside the iLEAD Schools community.
"Learners and parents are coming from lots of different schools and communities," said Latimer. "Parents are continually commenting on how she makes learning fun."
Bybee's participants each day have grown from dozens to now hundreds. She joins other facilitator's zoom sessions to invite learners, as well as gets interested participants from the Facebook page.
"It's awesome to connect with children and meet families who are at home and want a little help," said Bybee. "These play-based zoom sessions are providing an escape and a creative outlet for children who are probably feeling pretty stressed about not being at school and being at home during this time."
With all of the time learners, as well as families, are spending on devices, Bybee said it's nice for us to put our hands in some mud, playdoh or slime together.
"What a great way for families and learners to bond," said Bybee. "And it's not just about the play…it's about what we can all learn together through play."
Both Latimer and Bybee are connecting to the play-based learning community on the international level. The International Play Association-USA has invited Latimer, the United States Chair for Play Advocacy and Play Days,  to be an administrator on their IPA-USA Facebook Page and will see both Latimer and Bybee leading professional development opportunities in play-based learning.
As part of Bybee's Random Acts of Helpfulness Teacher Award, Honda has donated art supplies, science and sensory materials, nature items, and books to Bybee and Agua Dulce's play-based programs.
Latimer said that Bybee does not do this work for recognition, but rather her focus is to make sure that the outdoor classroom and play-based learning are known to all.
"She is leading the reform to bring play and play-based learning into school," said Latimer. "She sees the larger mission."
For her, Bybee says it's all about the learning that comes from intentional play. She says it's about how learners need to tinker, design, dance, sing, and play in an imaginative world to develop social skills and build vocabulary.
"Learners need to play and we, as educators, need to give them that freedom to take risks and play," said Bybee. "It's hard to step back sometimes, but if you set up activities with intentionality, learners will surprise you and discover and learn."
For more, see:
---
Stay in-the-know with innovations in learning by signing up for the weekly Smart Update.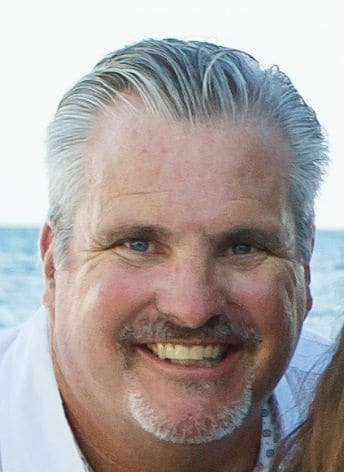 Michael Niehoff is a Getting Smart Columnist. He is a teacher, leader, blogger, and student advocate.