Leading Adult Learning during COVID-19
By: Jenny Pieratt, Ph.D.
I awoke this morning to the official news that schools won't be returning this year. While I wasn't totally surprised, as an educator and parent, I was incredibly disappointed. One of my fears of not returning to life as we knew it this year has been that schools as a system will only exist to sustain for the upcoming three months; schools will no longer be seen as "places" of growth and learning. And this fear of static survival that I have deep in my belly isn't just for children, it's for adults, as well. In a recent post, I encourage us as a society to seize this moment NOW and think about how we can reimagine teaching and learning. And for instructional leaders, in the midst of all that must be figured out, this reimagination must include a commitment to recreate places of adult development during these times of distance education.
"Every living thing must grow. It can't standstill. It must grow or perish."  -Ayn Rand and Rachel Hollis
In the words of Ronald Heifetz, many of the changes that our schools have been making as a system are technical, rather than truly adaptive.  And while the technical changes have been massive, they aren't pushing on our pedagogy;  rather they are focused on how to deliver basic instruction and what are the easiest platforms for the delivery of content. During these times of great change, we must remain steadfast in our equal commitment to not just technologically develop, but to pedagogically develop, as well. And here are 3 steps for how to do that:
Reflect and refine from a distance
While it appears that most schools have conquered ZOOM video meetings for staff meetings at this point, I still see funny memes on social media of teachers' reactions to said meetings that are lasting up to two hours and are one-way transmissions of information. Leaders can use the 5 tips I outline here to create meaningful synchronous agendas that ask teachers to engage and reflect on their craft throughout a dynamic agenda. To elicit teacher reflection you can start small by simply asking a basic question, for example: "what's going well? AND how do you know?", paired with a quick ZOOM video breakout room where teachers, "think, pair, share" their response.
Develop systems and structures to support reflection
Having built-in mechanisms in place will help hold yourself and your staff accountable for ongoing reflection on teacher practice. These systems and structures could be something that happens synchronously during your weekly staff meetings, asynchronously collected in a shared virtual space,  or once a month during virtual PD days. You might consider a daily reflection prompt that teachers respond to on a staff Flipgrid video, or creating a Google Survey for end-user feedback (for students and parents) that teachers send out weekly and reflect on responses together as a grade level, to help improve their collective practice.
Lean on protocols
I love protocols for all things because it elevates thinking and discussion, and this is especially true for virtual settings where it can be easy or participants to not fully engage. When I was new to virtual learning many years ago I learned on this book a ton. And with a little experience running some of these online protocols, I became comfortable designing and adapting many that I used in person, to online spaces. One of my favorite protocols is Looking at Student Work-it's my favorite because it truly pushes teacher practice and fosters teacher reflection and pedagogical refinement for the benefit of student learning. I was fortunate to have a partnership with a school (Da Vinci Rise) that was equally as committed to professional development during these difficult times as I was, and allowed me to virtually facilitate this process that I posted about two years ago for Getting Smart.  Here is what our agenda looked like for our virtual meeting:
—> Inset: Up close Virtual PD: Looking at Student work with Da Vinci Rise
Individual reflection completed by teachers
"Show and tell" of student work (high, medium, low example)
Team audit- "where do we see tenants of our definition of High-Quality PBL?"
Goal generating and project coaching for project refinement
As we continue to move through these unchartered waters we are ALL building the plane as it flies. However, no matter how much it might feel like we can't add one more thing to our agendas, I hope to make a case for prioritizing the time and virtual space for pedagogical reflection, to ensure that these months ahead are filled with meaningful and effective teaching and learning.
For more, see:
---
Stay in-the-know with innovations in learning by signing up for the weekly Smart Update.
Getting Smart has launched the Getting Through series to support educators, leaders, and families on the path forward during such an uncertain time. This series will provide resources and inspiration as we face long term school closures, new learning environments, and address equity and access from a new lens. Whether you are just getting started with distance or online learning, or you've had plans in place and have the opportunity to share your work and guidance with others, there is a place for your voice and an opportunity to learn.
We're going to get through this together, and we invite you to join us. Please email [email protected] with any questions or content you'd like considered for publication. We also invite you to join the conversation and on social media using #GettingThrough.
Jenny Pieratt, Ph.D. is a Progressive Educator, Author, and Speaker.  She is also the Founder and President of CraftED Curriculum. You can find Jenny on Twitter at @crafted_jennyp.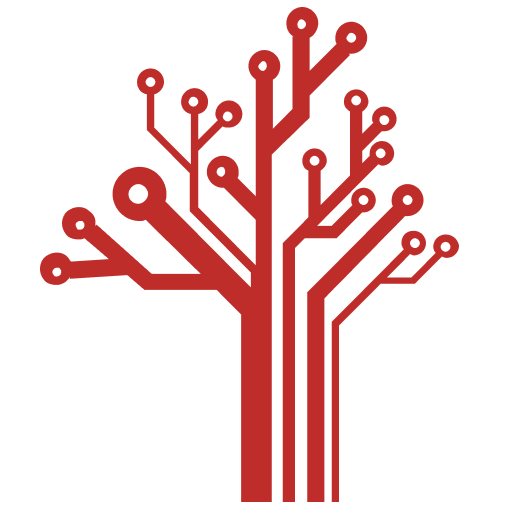 Getting Smart loves its varied and ranging staff of guest contributors. From edleaders, educators and students to business leaders, tech experts and researchers we are committed to finding diverse voices that highlight the cutting edge of learning.