Lifelong Learning is the Antidote to the Shifting Workforce
By: The SkillRise Editorial Team
When the COVID-19 pandemic hit the U.S., K-12 schools and four-year colleges were forced to rapidly shift to online formats and students had to adapt to learning at home. To meet the demand, individuals and organizations quickly shared resources to help teachers support student success.
But in the field of adult learning—basic skills education, community college, and workforce development—there were far fewer resources available. What kinds of changes occurred in those sectors? How can practitioners in those fields support their worker-learners and job-seekers in upskilling and maintaining continuity with their education journeys in a remote world?
The economic downturn that accompanied the pandemic will continue to trigger unemployment as well as budget cuts, and funding for adult learning agencies and upskilling is sure to be impacted. There's a tendency to reduce funding for such programs when budgets are tight. But disinvesting in training learner-workers could cause organizations to risk missing out on the very opportunities created by the downturn.
With this in mind, we share the concern expressed in a recent blog post from The Aspen Institute on findings from the recent i4cp UpSkill America study, which "cautioned that the importance of a highly engaged workforce 'must not be overlooked or underestimated.' That discretionary effort that drives performance and productivity in the workplace is even more vital when expectations of employees to do more, combined with the sudden absence of co-workers (perhaps valued friends), put a damper on morale."
This is an ideal time to offer remote learning and upskilling support to all learner-workers, both to those who currently are able to devote time due to job losses and those in high demand on the frontlines.
Looking ahead to a healthier, fully functioning economy, what skills, knowledge and mindsets will learner-workers need? Getting them prepared now for what the future brings shows a true commitment to learner-workers and job seekers, as access to quality and relevant skill-building opportunities creates greater career and economic mobility.
Expanding Adult Education in the Digital Age
The EdTech Center @ World Education is one organization that continues to support adult learners during this time. EdTech Center leverages technology to increase the reach and impact of adult basic skills education and workforce initiatives to enable everyone to thrive and be active, informed citizens in the digital world. Founded in 1951, World Education has been a leader in adult basic education for over 60 years.
Our teams are working together to close digital divides and ensure that all learner-workers in the United States have opportunities to develop essential technology skills and digital resilience. They've lent support in creating the SkillRise Course, a learning experience that helps organizations build capacity to leverage edtech effectively and support worker career mobility. They've also taken a leadership role in the Digital US coalition, a collective impact initiative that seeks to raise awareness of the toll of digital exclusion and ensure all learner-workers in the U.S. have access to essential technologies and opportunities to develop digital skills and digital resilience. Defined by the Digital US coalition, digital resilience means "having the awareness, skills, agility, and confidence to be empowered users of new technologies and adapt to changing digital skill demands." Digital resilience supports learner-workers' abilities to "problem-solve and upskill, navigate digital transformations, and be active participants in society and the economy."
In the U.S., the team at EdTech Center @ World Education supports organizations by providing professional development and technical assistance to practitioners and administrators working in adult basic skills and ESOL programs that focus on distance education, mobile learning, digital literacy, and technology integration. They facilitate the Innovating Distance Education for Adult Learners (IDEAL) Consortium, which prepares members to better support their learner-workers by offering quality blended and distance learning opportunities within an adult basic skills education context.
So how can adult education and workforce training programs adapt and innovate to ensure they're adequately supporting worker-learners? We asked our friends at EdTech Center @ World Education what they've found successful. They shared that while you can leverage technology to personalize and differentiate learning, you need to pay attention to the following considerations when working with adult learners:
Offer multimedia-rich distance learning resources. Adult learners need more than just one way to understand content. Learners with limited English literacy rely on video and audio to engage with learning content.
Texting is an excellent way to reach adult learners. Since over 96% of adults in the U.S. have mobile phones and all but 15% of those are Wi-Fi-enabled smart devices, adults from all demographic and socioeconomic groups use texting regularly. Use texting to communicate about learning (e.g. nudging through use of technologies like Remind or SignalVine) and to deliver learning content (e.g., sharing learning resources via WhatsApp or using a fully mobile learning and coaching curriculum like Cell-Ed).
Employ proactive onboarding and support—even from a distance. Don't wait for learners to come to you with questions. Start outreach with a technology that is known to learners, like WhatsApp or even a phone call. Then, build on that by sending demonstration videos showing how to log in to a video conferencing tool, LMS, or online curriculum. Don't push cognitive load by trying to introduce too many technology tools at a time. Wait until learners develop comfort with one before you require another.
Don't assume you know what learners can and cannot do. It's important to ask them what technologies they have access to and can use before you design your upskilling program. If a learner begins their learning experience on a phone, aim to move to learn how to use a computer, if possible. Furthermore, take steps to connect learners with one another and create spaces for digital community so as to best leverage learners' abilities to support one another.
You can also check out the Tips for Distance Learning website to find more effective practices and resources to get you started as you move learning online.
Building Lifelong Learners
The effort of upskilling is not a one-time course, experience, or skill earned. When done well, it will help workers build lifelong learning skills and get them excited to continue learning in order to prepare for shifts in their work. Decades ago, teaching and learning was about knowledge acquisition; today, work and learning merge to make career advancement more accessible for adult learners.
Advancements in technology and automation are rapidly changing the face of work. This leaves working adults wondering if they need to go back to college to pursue a new career path. Upskilling supports career mobility. By building organizational capacity through edtech, your organization can help learner-workers grow in their lives and careers, and develop digital resilience. Developments in training, credentialing, and signaling—such as the current guidance published by the National Skills Coalition to support states' backing of non-degree credentials of value—are helping learner-workers approach the next phases of their careers.
"Younger learners will increasingly be joining the workforce, so it's time for industries across the board to meet their training needs. Companies who do will find themselves ahead of the curve, with employees who are engaged in training and can recall what they've learned." – Stephen Baer, Managing Partner and Head of Creative, The Game Agency
The changing landscape of adult education requires new methods, and those methods require technology. Technology can make learning more efficient and effective, and it teaches digital skills to adult learners, which is crucial for narrowing the equity gap. To do technology right, you need a plan. It starts with clear vision, getting to know your learner-workers, looking at new platforms, finding out what supports they'll need, and using technology to reach, engage, and support them.
For more, see:
---
The SkillRise Editorial Team consists of:
Brandon Olszewski, Director of Research at ISTE, brings experience in educational research, edtech, and adult professional learning to the project. He leads the SkillRise initiative. Find Brandon on Twitter or LinkedIn.
Lea Downing is an ISTE SkillRise Project Manager, bringing to the project experience in adult education, community college education, edtech, and nonprofit management. She is also the Curriculum Designer for the Adult Education Program at Delgado Community College. Find Lea on LinkedIn.
Joey Lehrman is a SkillRise Project Manager with ISTE and the Program Effectiveness Coordinator for the Adult Education Program at Delgado Community College, where he brings over 10 years of experience as a classroom teacher and administrator in adult education and career pathway programming. Find Joey on Twitter @joey_lehrman or LinkedIn.
This blog was originally published on SkillRise. Follow them on Twitter at @SkillRiseOrg.
Stay in-the-know with innovations in learning by signing up for the weekly Smart Update. This post includes mentions of a Getting Smart partner. For a full list of partners, affiliate organizations and all other disclosures, please see our Partner page.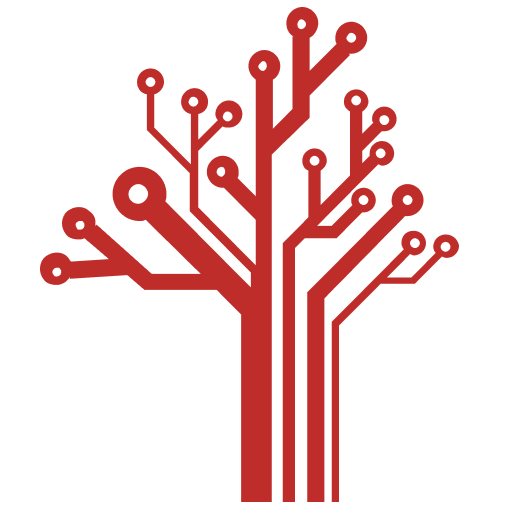 Getting Smart loves its varied and ranging staff of guest contributors. From edleaders, educators and students to business leaders, tech experts and researchers we are committed to finding diverse voices that highlight the cutting edge of learning.