Getting Through: Leading Through And To A New Generation Of Learning Systems
By: Kelly Niccolls and Rebecca Midles
K-12 schools across America returned from a winter break in January ready to embark on the second half of the school year. The energy was focused on scheduling: spring testing, 2021 student enrollment, and course projections. The budget season was approaching and intentional planning for resources and hiring needs were at the forefront of leaders' minds. On an international level, reports of a coronavirus were being reported to spread at an alarming rate. Suddenly, in March, schools across the country shut down. In a few short weeks, schools in states across the country were closed for extended periods of time, with anticipated return rates that are most likely to be extended.
School and district leaders were navigating decisions that focused on literal survival, as in, decreasing exposure to a virus that can kill people, and ensuring students and families had access to food. With little notice and guidance, school and district leaders went from instructional planning and compliance mode and into crisis support mode. Suddenly, all schools and districts were human-centered systems.
Emergent Influence
Traditional building management routines have little significance right now. Leadership that is moving systems forward is an emergent influence, with incredible communication capacity, trust holding and creative thinking. Districts and schools with leaders that are able to stay focused on the human-centered priorities are able to know and communicate what needs to be done, are settling into uncertainty knowing they can trust each other and are finding creative ways to embrace and navigate challenges.
Emergent leadership is an agile practice that lets go of a sense of expertise and calls upon wisdom and collaboration to navigate new approaches efficiently. The typical compliance structures will be less relevant when students return to school. When students enter back into the structures that housed them before, they will be changed, the whole world will be changed. Emerging in this same space is a new culture of staff, students, and family engagement that have differentiated needs and abilities unlike ever before.
Creating Culture Together
Designing a learning environment that is ready, agile and responsive to a future level of expectations in learning will be crucial. The act of co-design will have new meaning, as stakeholders will have a strong voice about what it means to be a learner, a teacher, and a leader. Returning to the way things were will not be the default after months of change, the often-used route of reset will not be as enticing as it once was. There will be a desire to mix the best of the old with the best of the new.
Staying Focused
The COVID-19 pandemic has brought out incredible amounts of resources and information. Some say, even too much. Peter Greene said in his recent Forbes post, "The current pandemic creates an opportunity for change, both for educators and for disaster capitalists. It will take some care and attention to make sure we're listening to the right voices."
Leadership at this time needs to stay focused. Leadership at this time must lead only towards what matters (whole child, future-ready skills). Outcomes and directions will be different — the approach possibly unrecognizable, but what we want and need for our kids should not have wavered during this time. It is essential that leaders keep their teams and students focused as well. Leaders need to communicate now, tomorrow, and the day after that supporting students is what matters, letting students know they are seen, heard, loved and empowered. Leaders must clearly and consistently communicate: these are the ways we are working towards what matters. Here's how you matter. No new information or circumstances will change what matters, but it can impact our work, and we will stay steady and keep focused.
To stay resilient in that focus, leaders must know how to cancel unnecessary information, find trustworthy information resources, and keep a close-knit community to help them make sense of information and find direction towards goals. They must also seek out new types of resources that can improve their goal journey and be open to listening to their close-knit community when they have a different perspective or idea. This nuance is pivotal to lead their schools through unprecedented times. You must not waiver and you must be open. That permeable threshold and clear boundary will sustain trust, vision, and most importantly, actions that are desperately needed.
Resilience in Community
By now, it's clear that we cannot do it alone. Two months ago, many principals and superintendents experienced loneliness and isolation in their roles. In this crisis, communities of school leaders have arisen, connecting with each other and with community partners in meaningful ways. This has opened a new ecosystem of collaboration that will present a stronger community to welcome back students and continue to empower them through inevitable obstacles in collaborative relationships unlike ever before.
Students will return to community school learning hubs, buildings once previously isolated in compliant academic metrics are now expanded as gathering places for students, community partners, and organizations. Now that schools are more explicitly recognized for services beyond teaching and learning, school and system leaders shift priority from compliance with arbitrary test prep and could now be more interested in developing their students as community members working towards significant possibilities. Learning will be prioritized around empowering student well being. Families, school teachers, and administrators could reconnect in physical locations after building a relationship over time through various methods of communication that will allow a more authentic connection through a vulnerability in uncertainty while grounded in care for each other.
Leadership will arise from this pandemic anew. It will not be as it was before. The tactics and identity of leadership have been reshaped in this journey through COVID-19. There is a call for a new formation of community learning spaces, framed in the sense of school, family, and community. Leaders embracing that community along with creativity and resilience will communicate with, and build relationships for, a new generation of learning systems.
For more, see:
---
Stay in-the-know with innovations in learning by signing up for the weekly Smart Update.
Getting Smart has launched the Getting Through series to support educators, leaders, and families on the path forward during such an uncertain time. This series will provide resources and inspiration as we face long term school closures, new learning environments, and address equity and access from a new lens. Whether you are just getting started with distance or online learning, or you've had plans in place and have the opportunity to share your work and guidance with others, there is a place for your voice and an opportunity to learn.
We're going to get through this together, and we invite you to join us. Please email [email protected] with any questions or content you'd like considered for publication. We also invite you to join the conversation and on social media using #GettingThrough.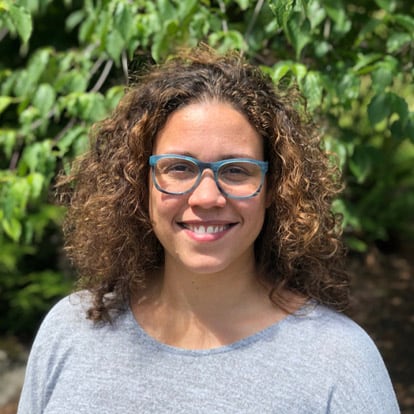 Kelly has been an educator for fourteen years. She began her career teaching in Southern California and has helped schools and systems reimagine teaching and learning, as well as serving as a school administrator. She is a Deeper Learning Equity Fellow, driven by the relentless belief in the possibility of social justice within education systems. Kelly focuses her education leadership on re-imagining structures for teaching and learning in order to empower all students for the future. Kelly is also a member of the Getting Smart Advisory Board.
Rebecca Midles is the Vice President of Learning Design at Getting Smart and is an innovator in competency education and personalized learning with over twenty years of experience as teacher, administrator, board member, consultant and parent.