Building a Capstone Program: Rooting Education in the Growing Capacities of Youth
By: Aaron Schorn
I believe that interests are the signs and symptoms of growing power. I believe that they represent dawning capacities. Accordingly, the constant and careful observation of interests is of the utmost importance for the educator. – John Dewey, January 1897
The energy in the Zoom room changed. Human connection and goosebumps filled the space. During her virtual 2020 Senior Capstone Showcase presentation, Hawaiʻi Preparatory Academy (HPA) Senior Ivanni spoke about the power of partnering with a National Oceanic and Atmospheric Administration (NOAA) scientist based on ʻOahu. Her Capstone project was focused on climate change's impact on the forced feminization of sea turtles due to warming water temperatures. The NOAA scientist unmuted, turned her video on, and spoke about the joy and privilege it was to work with Ivanni. She viewed Ivanni as a colleague, not a student. Ivanni's Capstone product was taking her field research and turning it into a video series and website that would act as a Standard Operating Procedure (SOP) for future students to carry on her field and lab work. Then the magic occurred, the NOAA scientist proclaimed that she and her team would be using those SOP's in the future. The Capstone Senior had now become a coworker and educator to the NOAA scientist.
Tears were flowing (many of us ugly crying), from parents, grandparents, siblings, aunts and uncles, teachers, coaches, and friends who were on the Zoom call. Many of the people (in those weird virtual boxes we all found ourselves in for so long) had not spoken to Lucia in over a year. During her virtual 2021 Senior Capstone Showcase presentation, Lucia waxed poetic on her Capstone product, which centered around translating her Spanish grandfather's poetry and creating videos inspired by them. This was a personal story, it was authentic, and it had purpose. That false wall between education and the real world was torn down. Lucia had broadened our learning community and demonstrated the power of Capstones and student agency driven learning. She displayed her dawning and resplendent capacities to a room full of people who mattered to her.
What is a Capstone Program?
At HPA, Capstones are year-long sustained inquiry, interdisciplinary projects that serve as a culminating academic and intellectual experience for students. We built a Capstone program to act as a performance space, a showcase of our students' learned skills and capacities. We built something that would allow us to transparently see if skills were being learned. We built a Final for what it means to be an HPA student. Our goal was to create a shared culture of authenticity, entrepreneurship, confidence, and storytelling.
Per HPA's website:
Capstone courses are distinguished by the extent to which they are driven by student interest, engagement and design. The capstone program is one form of personalized learning that our students experience at HPA.
Capstones are driven by constructivist pedagogy including:
Personalized learning

Student-centered learning

Project-based/inquiry-based learning

Co-constructed curriculum
Some Capstone Tips and Learning Lessons
When building our Senior Capstone program I was obsessed with backward designing the learning targets needed for a student. For us those were:
1. Ideation (Ideate)
2. Research (Research)
3. Project Management (Manage project)
4. Product Development (Develop product)
5. Presentation (Present)
6. Impact (Personal and External)
These form our rubrics, the structure of the year, the software we choose (UNRULR), and how we tell the stories of our product development, process, and project management. They also allow us to strengthen a curricular identity. I can now partner with department heads to build these learning targets into their courses in Grades 9-12.
Embrace Ma Ka Hana Ka ʻIke (By doing one learns). Embrace a liquid scientific method. Constantly have them build, measure, and learn. From the beginning of their Capstone journey to when they head off to the next stage of their life journey, have students (and faculty for good measure) constantly get their ideas out into the world, challenging their assumptions, partnering with external industry mentors and subject matter experts, each time iterating to the next version, the next idea. Essentially, make it real, get them out of the school building David Dunbar style, whether that be physically or through the interwebs. To do this, I took the work of Steve Blank and Bob Dorf in Lean Startup methodology and combined them with brilliant Hawaiian cultural practitioners/PBL educators (shoutout to Pualani Lincoln and NĀ KĀLAI WAʻA) to ensure our schema and curriculum were representative of Hawaiʻi and its people.
To learn more about Capstones and to join a community of Capstone educators I highly recommend the National Capstone Consortium.
My call to action to schools and other places of learning is to provide the vital opportunity of Capstones to your students K-12 and well beyond. My biggest goal as an educator is to co-design environments that create a sense of belonging, confidence, and relevance in its learners.
For more, see:
---
Aaron Schorn is the K-12 Capstone Coordinator at Hawai'i Preparatory Academy and Program Director at the Nalukai Foundation. Follow him on Twitter: @aaronschorn.
Stay in-the-know with innovations in learning by signing up for the weekly Smart Update.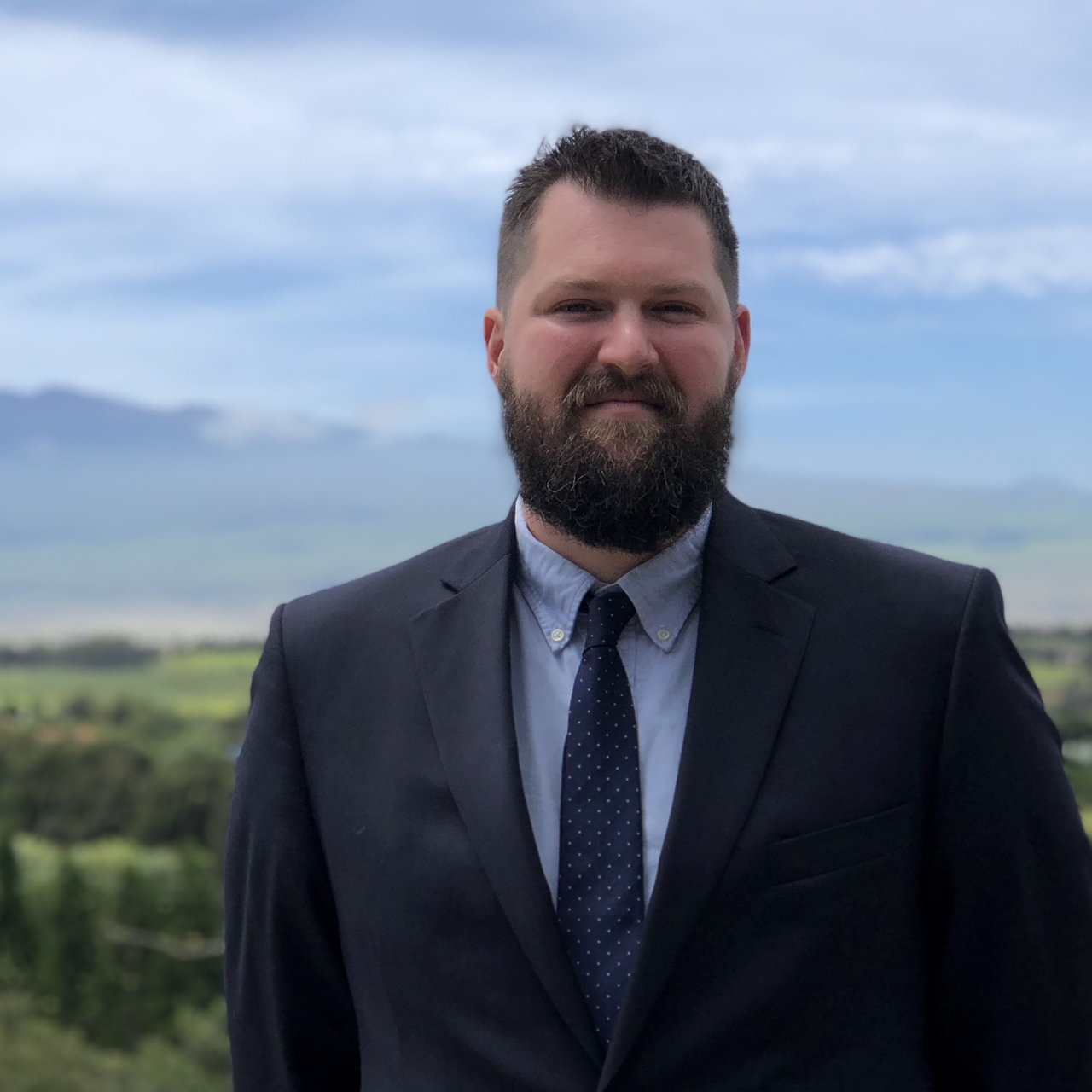 Aaron Schorn is the Head of Growth and Community at Unrulr, Program Director at the Nalukai Foundation, and former K-12 Capstone Coordinator at Hawai'i Preparatory Academy. Follow him on Twitter: @aaronschorn.