Providing for Different Learning Styles
As educators, it is important that we find ways to provide more personalized learning experiences to meet the individual needs of our students. What this means is that beyond simply offering more choices in the types of assessments we offer students, we must do more by learning to understand the specific learning styles and interests of each of our students. We must differentiate our instruction and to do so requires that we develop a clear picture and gain a deeper understanding of the various learning styles of the students in our classrooms. When we do this, we can then design lessons that are focused on the specific student learning styles and offer more individualized choices for students. Whether that offers more options to work independently or in groups based on a specific topic, an area of interest or even based on the level of understanding of the content, we serve them best by having the right resources available for them.
Each of our students have specific needs and preferences for how they learn and we do the best for them when we help them to identify these preferences and then offer a variety of materials and resources for them to explore. It is not about always using a digital tool or shifting away from traditional methods, but rather being able to determine which of these options will work best for each of our students. It also means helping students to become more self-aware of their own interests. One change that has helped me to better identify these styles and guide students in my classroom is by using the station rotation model.
Through the use of stations, I am able to provide multiple activities that enable students to interact with the content in a variety of ways. There are tech and no-tech options, student and teacher-created materials, hands-on activities to choose from, and times where students decide on a focus for their group. By providing a variety of learning options for each student, giving them all the opportunity to explore, we empower students with more meaningful and personalized learning that will lead to more student engagement and content retention.
Learning Styles: The VARK Model
In 1987, Neil Fleming designed what has become known as the VARK model. Fleming developed this model as a way to help students learn more about their individual learning preferences. The VARK learning styles include: visual, auditory, read/write, and kinesthetic.
Personally, I have always been more of a visual and somewhat kinesthetic or "hands-on" learner. At varying points throughout my life, I can recall taking a test and being able to see specific notes that I had written in my notebook, but still being unable to respond to questions. I tended to create graphic organizers and had my system for making more visual connections with the content. Many of my students are visual learners and over the past two years, have often noticed that they have specific ways of processing the information in class as well as how they prepare and respond during assessments. We must be able to provide different options for our students where they can choose a format that will best suit their interests and needs in more authentic and personalized ways.
Visual Learners
Visual learners are more likely to use charts, icons, images and are able to more easily visualize information and as a result, can retain it longer. An estimate is that visual learners make up approximately 65% of the population, and remember 75% of what they read or see. Visuals learners prefer to do projects and presentations that involve creating visualizations of their learning. For visual learners, some good options include creating infographics, using Augmented and Virtual reality for creating immersive experiences, designing 3D objects, sketchnoting, or using digital tools such as Padlet or Wakelet to curate content in ways that promote better visualization of content. Visual learners would also benefit by creating a mindmap or making flashcards, which can also be done using a digital tool like Quizlet.
Auditory Learners
Auditory learners listen carefully and often focus on the tone or the rate of speech, and may also benefit more by having supplemental resources made available to them such as videos or audio recordings. Learners of this type can recall information such as song lyrics and conversations, and can often recreate a story more easily because of that auditory connection they have. There are many options to engage auditory learners more by selecting options that promote listening and speaking skills. Some ideas include using video response or podcasting tools to have students explain concepts or brainstorm ideas. Another option is by creating a more interactive presentation using a tool such as Voice Thread, students will connect with the sounds, dialogue, and tone used in a presentation such as this, where they can listen and respond.  Another idea is to use Flipgrid to post a question and have students also respond to classmates to further the discussion and promote higher-order thinking. Try using Synth to create a podcast for students to have the active listening component addressed, and invite students to listen and respond to the prompts by adding a thread to the podcast.
Read/Write Learners
Read/write learners prefer to have the text available to them in some written/tangible format. Whether students first take notes and then decide to rewrite their notes for additional practice, or read over their notes each day for review and class preparation, these learners benefit from sustained interactions with the text. The more they interact with written formats, the better equipped they are to understand the content. Beyond writing in pen or pencil, or creating a document, using some tools such as Kidblog, for writing a story and getting started with blogging is a good way to promote reading and writing opportunities. Another idea is to have students create a multimedia presentation with a tool like Buncee to tell a story, adding text and icons to make the content more meaningful. These options make the activities more authentic and aligned with the needs of learners of this type.
Kinesthetic Learners
Kinesthetic learners learn best through hands-on learning opportunities. Students spend a lot of time sitting in classrooms and perhaps more passively learning. We need to design ways for students to be more active in the classroom. Some choices would be through a STEAM curriculum, the use of makerspaces, place-based learning, game-based learning and creation, designing projects and having students engage in project-based learning (PBL).
Multimodal Learners
For some students, providing options that foster a multimodal learning style is most beneficial. A multi-modal learning style means that you benefit through multiple ways of processing the information which can be through images, sounds, movement, speech, audio, visuals and more.  When I have used stations in my classroom, providing the different options at each station was helpful for students who are multimodal learners, to be able to interact with the content in different ways. Some of the tools that I have used include Nearpod, Kahoot, Quizlet, in addition to giving students options to create something based on their own choice, which lends itself to more hands-on learning. The use of infographics, hyperdocs, choice boards, and even digital breakouts can give students a variety of ways to engage with the content and provide activities that will meet each learning style.
All students benefit from multimodal learning options that support a Universal Design for Learning (UDL). Providing something for each student and offering a mix of learning tools will help students to master the content in more authentic and personalized ways.
Interested in learning more about your own learning style preferences? You can take the VARK questionnaire and find out what type of learner you are.
For more, see:
---
Stay in-the-know with innovations in learning by signing up for the weekly Smart Update.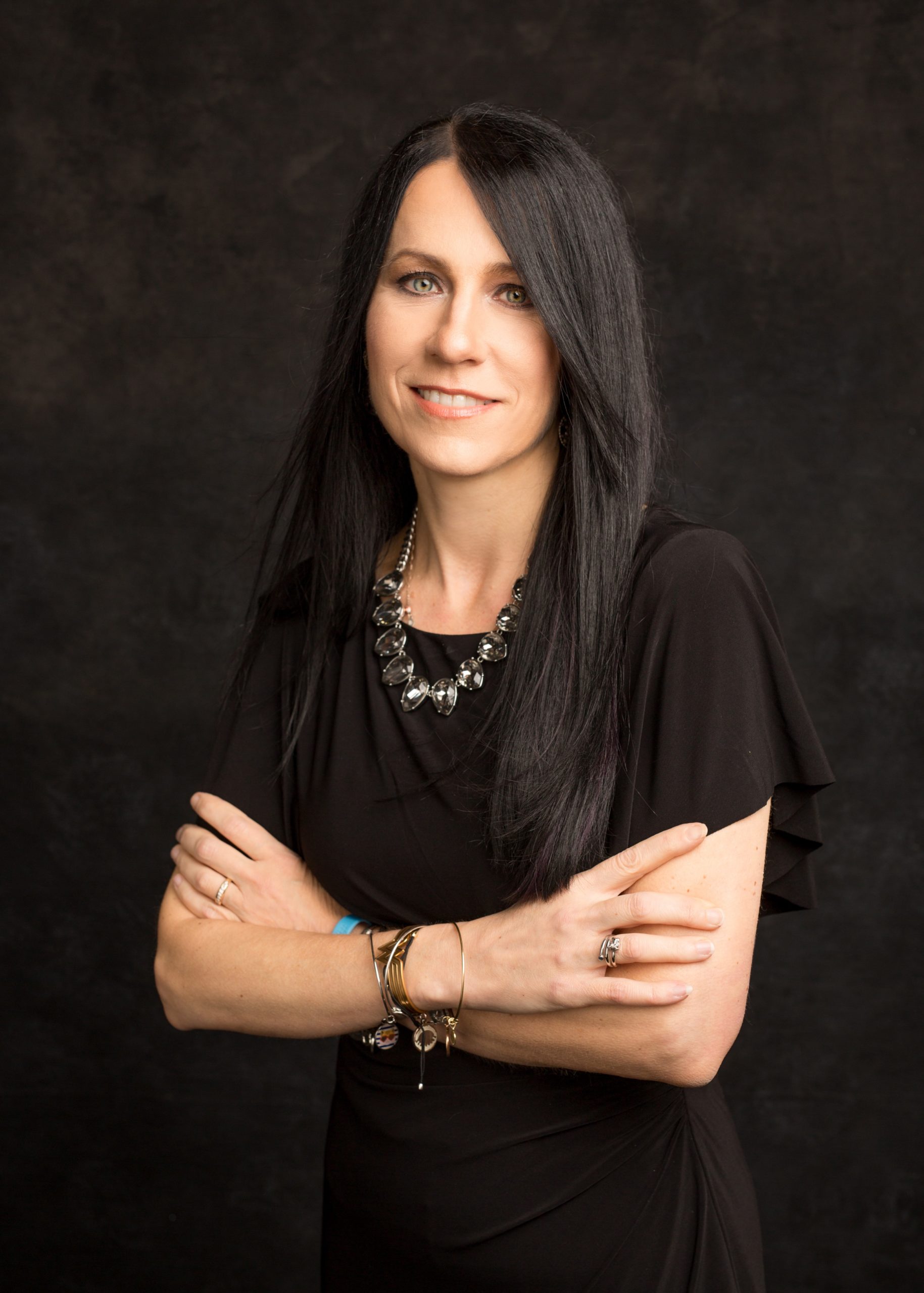 Rachelle Dené Poth is a Spanish and STEAM: Emerging Technology teacher at Riverview High School in Oakmont, PA. Rachelle is also an edtech consultant, presenter, attorney, and the author of seven books, her most recent Things I Wish [...] Knew includes stories from 50 educators. Rachelle is an ISTE Certified Educator. Follow Rachelle's blog at www.Rdene915.com.