5 Personalized Learning Strategies for the Online Learner
By: Kyriaki Raouna
Over the years, the need for learning to become more student-centered as opposed to teacher-centered has changed the scenery of teaching and learning.
The tasteful blend of education and technology (edtech) has already provided affluent opportunities for young people, especially for students who are in school and college or simply those who take online courses, to develop their skills and enhance their lifelong learning abilities.
Apart from offering quick and simple solutions to enormous obstacles that humanity has to face now and then – like pandemics, technology never ceases to amaze even the most old-fashioned or tech-unenthusiastic amongst us.
But that's not all it can do.
With the help of technology, learning becomes more personalized and tailored to each individual's needs, strengths, and interests. And that's something all educators – teachers, academics, and training professionals should hold more on to.
If that's you, go through the article to learn more about personalized learning strategies which you can use in your online instruction to help students learn better and achieve more.
What is personalized learning?
Personalized learning describes a variety of instructional approaches or educational strategies that effectively address the different needs of students that have distinct interests, strengths, aspirations, or cultural backgrounds.
It is a way of thinking but also a practice that aims to change the way students learn.
The key characteristics of personalized learning are that it positions students at the center of the instruction, by allowing them to make a choice and gain more control over their learning experience.
Why offer personalized learning?
Apart from meeting the needs of students, through personalized learning an educator can:
Help improve the student's achievement
Help increase the student's engagement
Help students meet a lesson's academic standards
Blend traditional and more modern teaching methods
While there are many models of personalized learning, the goal is to encourage and support deeper learning, changing the classroom experience for each student.
Not every learner learns in the same way or at the same pace, which makes personalized learning the best instruction method.
Where full-time online instruction is not available, a teaching approach that offers personalized learning is blended learning. This method combines both traditional methods of instruction with online instruction and most colleges are already following this model.
The Key Characteristics
These are the elements that describe personalized learning:
Flexible pacing:

a pace that suits students' abilities rather than strict timelines.

Varied learning strategies:

multiple learning modalities and ways to access content

Just-in-time direct instruction:

instruction is available to students regardless of the availability of an in-person teacher.

Co-planning learning:

students, parents, and the community are involved in the process of planning learning activities.

Mastery-based assessment:

students drive the curriculum rather than the other way around.

Choice and voice:

students get to express their learning styles and preferences.

Demonstrating learning:

students can demonstrate competence using both traditional and technology tools.
What's great about personalized learning is that it helps students equip themselves with the skills and knowledge they will need to succeed in their lives beyond high school.
It teaches students methods that they can use in their daily lives as adults and can take with them in their future jobs and career. These are working with others in a group, showing initiative and leadership abilities, applying problem-solving skills, decision-making, and developing strong social and emotional skills that are vital in the workplace.
5 Personalized Learning Strategies to Use
Personalized learning offers a more flexible way of learning, and when this is offered through online means, it gives students the opportunity and the space to pave their path or try more things out.
These are some strategies that you can use to help students personalize their learning journey:
1. Set an objective and let students show initiative
Allow students to come up with their ideas on how to solve a problem or reach a specific goal you have in mind.
For example, when you are giving students an assignment, let them choose what mediums or tools to use to complete it. Give them the freedom to use their own technology or delivery methods as well e.g. an informative PowerPoint presentation, a cool infographic, or a deep-dive blog post.
When you allow students to work this way, they are more likely to feel motivated and take part in it while employing practices they feel more comfortable with. It will also allow them to apply more creativity and bring some innovation to the table.
So, instead of merely following specific guidelines, students get to have a say in the way they learn and a chance to show their own abilities.
2. Allow students to take part in online conferences
Research shows that videos are great tools for learning and can boost students' engagement in lessons.
However, recorded videos or webinars can only help students get knowledge in some areas. Whereas participating in a live webinar or conference lead by a well-established professional can give them so much more.
While doing so, allow them to take part in online conferences in the way they only know how to do best. Encourage them to prepare their own questions which they can ask as part of a Q&A session and give them the chance to talk one-on-one with the speaker or industry expert that can teach them about topics they are interested in and learn from the first-hand experience.
3. Give students the freedom to demonstrate knowledge
Part of making learning a more personal experience is allowing students to show what they have learned along the way and making their own choices.
An excellent idea would be to have students showing or presenting their findings in various ways that show competence. For starters, they could choose their own project ideas and conduct research on a subject they are passionate about.
Writing an essay on a topic they enjoy is more likely to bring the results both students and teachers desire. As long as the main learning objectives of the lesson are in line, the option to choose their own topic will get them involved in the lesson right away.
4. Introduce gamified and reflective learning
Students are more likely to take part in the learning experience when they feel they are having fun or seeing actual progress.
Gamified learning brings all the game-like aspects into the learning process and increases student participation in any instructional activity.
An interesting study from Smart Learning Environments, that studied the impact of gamification on students' learning, engagement, and behavior on students' personality traits, found a strong correlation linking specific gamified learning elements – like ranking, to introversion and extraversion.
Gamified learning can be more beneficial for introverted students who often need more encouragement in the online classroom environment.
Moreover, with reflective learning, you allow students to monitor their progress to see how much ground they have covered, whilst reflecting on their own learning style and performance.
5. Consider using an ed-tech tool
Ed-tech tools aim to make a teacher's – and a student's, life easier. An LMS – learning management system, can help create a friendly, personalized learning environment where students can learn from each other and communicate with ease.
It also provides a safe place where students can get their learning materials or curriculum content whenever they need it on a 24/7 basis. With the use of an LMS, you make it possible for students to interact, access resources on non-school days, and ask for help whenever they need it.
Moreover, it makes learning more inclusive, allowing both teachers and parents to monitor their students' performance just as easily.
An ed-tech tool can:
Create an access point for students to connect with the teacher, their peers, and the content.
Increase and maintain student engagement throughout the lessons with the use of interactive content like videos and other media.
Introduce individual learning opportunities through different learning paths and activities that respond to the needs of students.
Gain the ability to monitor attendance, user activity, and progress through thorough user analytics offered by an LMS (provided it offers such capabilities) and thus identify potential weaknesses easily.
Even where the use of modern technology is unfamiliar to some students, using an LMS or an online learning platform prepares them for it, providing them with the opportunity to develop computer literacy skills which they will need later in life.
Ready to offer personalized learning?
These strategies offer some excellent starting points you can use for your online classes. Whether you are an educator, trainer, or teacher, try not to limit yourself or your students from the availability of options out there.
Personalized learning is important and in the future, we need to continue making learning more purposeful and relevant to students. This way, young learners will have access to learning that applies to their individual needs, while getting immediate feedback that allows them to move forward in their learning paths.
Ready to invest in personalized learning? Find out how you can get started here!
For more, see:
---
Kyriaki Raouna is a Content Creator for LearnWorlds, writing about marketing and e-learning, helping course creators on their journey to create, market, and sell their online courses. Equipped with a degree in Career Guidance, she has a strong background in education management and career success. In her free time, she gets crafty and musical.
Stay in-the-know with innovations in learning by signing up for the weekly Smart Update.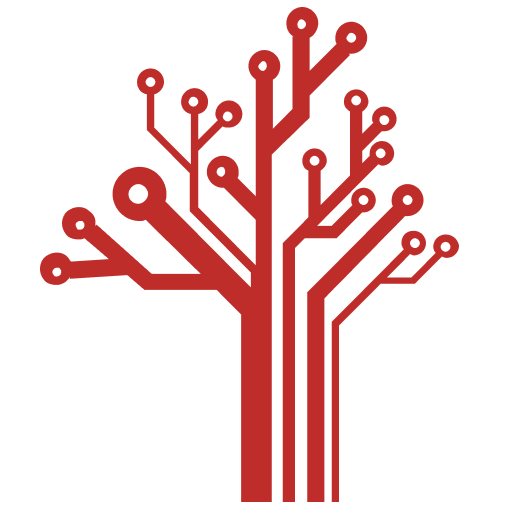 Getting Smart loves its varied and ranging staff of guest contributors. From edleaders, educators and students to business leaders, tech experts and researchers we are committed to finding diverse voices that highlight the cutting edge of learning.