Rethinking STEM Preparation from Educator to Student
By: Kellie Lauth and Melissa Risteff
STEM and Computer Science (CS) jobs are among the fastest-growing in the nation, accounting for more than 50% of major industry employment opportunities. Yet in 2015, STEM job postings outnumbered unemployed STEM workers by a factor of almost 17 to one. In 2016, a Gallup/Google study reported that less than 40% of schools taught computer programming.
There's an obvious roadblock causing the gap in the STEM jobs available and those taking up these career paths. What may not be so obvious is the cause. STEM and CS education has not kept pace with economic demands and industry needs, but it's not just from the standpoint of student preparation. Highly qualified teachers are the missing link that impedes the long-term sustainability of education-to-employment pathways.
Educators who teach CS are often lacking STEM credentials. The Computer Science Teachers Association (CSTA) reports that of its 26,000 members, only one in nine have taken a college-level course in CS and only 5-7% have a degree or certificate in CS. It's this lack of qualified educators that is causing students to lose interest in future STEM/CS careers. In fact, Junior Achievement surveyed thousands of 13- to 17-year-old students and found a drop in teenagers' interest in STEM careers. Boys considering a STEM job decreased from 36% to 24% between 2017 and 2018, while girls' interest remained at 11% year after year.
If something doesn't change, we'll continue to see a decline in high school and college graduates taking on STEM positions. For those who do, they will enter the workforce feeling completely unprepared. Employers will also feel the effects of a subpar workforce, having to spend time and resources to upskill their new hires for entry-level positions.
If we refocus STEM preparation on both the educator and student, we can better equip our future workforce for STEM and CS career paths. There are a variety of STEM-related programs to get young students engaged early, but if educator training is lacking, so are those student-focused programs.
Unfortunately, the existing educator preparation programs are not closing the STEM/CS talent gap effectively. Why? Some programs just focus on skill development or classroom practice solely aligned to a specific CS course. Both of these approaches lack a link to industry. Partnerships with industry provide insightful career and workforce knowledge and experience, especially when layered with skill development and professional learning. The most disruptive (and at times, destructive) preparation programs require significant occupational experience and/or content knowledge prerequisites that, once attained, lead to teachers leaving the classroom for higher-paying industry jobs anyway.
We believe STEM preparedness shouldn't be a compromise. Together, our organizations identified three critical components of teacher preparation that are rarely offered in a unified manner:
Graduate-Level Coursework
Let's start with the obvious. Rather than providing a lone professional learning course on a specific STEM or CS-related topic, our educators deserve to become STEM/CS experts spanning multiple topics. Much like industry supports their professionals, schools and districts can support educators by sharing resources that provide a deep-dive into the STEM world. These resources can equip educators with extensive knowledge beyond a summer institute or workshop.
By partnering with a professional learning organization or directly with a local college or university, educators can access the most up-to-date training on STEM-related hot topics like programming and coding, cybersecurity, and IT systems. Graduate-level classes provide the coursework and learning experiences necessary to better retain the information versus quick reviews from ad hoc training days.
Integrated Professional Learning Topics
By integrating both coursework and professional learning topics into STEM preparation curriculum, educators can tie in innovative practices that support STEM/CS teaching in the classroom. For example, a professional learning section focused on design thinking can help educators get into the mindset of creative problem-solving while encouraging them to establish a culture of innovation in their classrooms.
Courses covering topics like career literacy for computer science fields and information science also go hand-in-hand with STEM educator preparation, as both can provide important insights into workforce readiness and labor market needs.
These professional learning units build on the participants' educational background and prepare them for additional certification in technology-related fields to help them teach STEM courses like CS, information technology and cybersecurity.
Work-Based Learning Opportunities Through Industry Externships
Arguably the most crucial component of this trifecta approach is the work-based learning experiences. By partnering with the local industry, educators have the opportunity to put their smarts to the test with authentic, real-world challenges in a STEM work environment. Exposure to intensive industry-relevant work experiences in STEM and CS fields not only provides hands-on experiences, but it also sparks inspiration for projects that can be recreated in the classroom.
What makes these externships so valuable is that they typically result in the strongest ROI of improved teacher motivation and confidence, increased teacher commitment to teaching, enhanced teacher knowledge and abilities, and sustained changes to classroom practice. Ideally, educators will undergo classroom integration training so that they can learn the best ways to implement their new knowledge and ideas into the classroom.
The marriage of graduate-level courses, professional learning, and work-based learning opportunities provide a well-rounded, well-informed perspective of STEM and CS far beyond the traditional CS skills of coding and programming. Each step in this model compliments each other, truly enabling educators to be the STEM champions for their students.
While rare, there are programs that combine these three critical STEM certification components such as STEMpath, a 12-month graduate-level STEM certification program available through a partnership among mindSpark Learning, Couragion, Metropolitan State University of Denver and Colorado Succeeds. The first cohort is half-way through the program and has reported a reignited passion for teaching STEM and sharing their knowledge with colleagues to create a solid, schoolwide strategy for teaching CS and STEM. On average, each educator will impact the lives of 400-650 students annually.
It's not just educators and students who benefit from this type of preparation; industry does, too. By playing a role in developing these STEM experts for the classroom, the industry ensures that future employees are better prepared for the positions that will one day be available to them.
Why rethink STEM education and preparedness now? The U.S. Bureau of Labor Statistics has reported that there will be 1.4 million open computing and STEM jobs by 2020, but only 400,000 CS and STEM graduates with the skills to fill them. We can change the trajectory of the future workforce by first preparing our educators, who are the face of this systematic change. When they become the CS and STEM advocates for their schools, they create relevancy and excitement for students and ultimately increase the number of skilled individuals entering the STEM workforce.
For more, see:
---
Stay in-the-know with innovations in learning by signing up for the weekly Smart Update.
Kellie Lauth is the CEO of mindSpark Learning.
Melissa Risteff is the CEO of Couragion.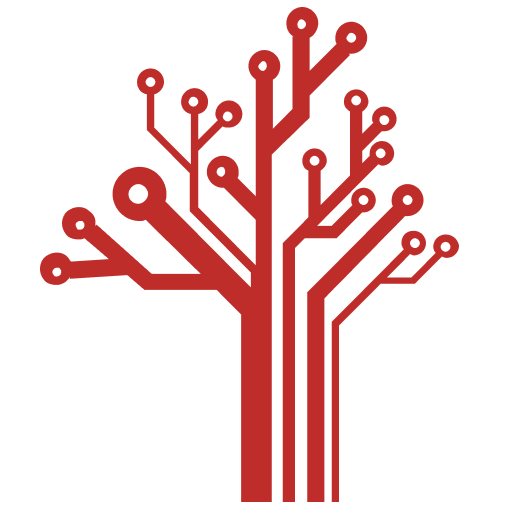 Getting Smart loves its varied and ranging staff of guest contributors. From edleaders, educators and students to business leaders, tech experts and researchers we are committed to finding diverse voices that highlight the cutting edge of learning.