10 Strategies for Schools to Improve Parent Engagement
By: Jennifer Larson
Studies of successful schools indicate that a high rate of parent involvement is a major factor in their success and can even help close the achievement gap between groups of students. Yet while 85 percent of parents feel they could personally make "a lot" or "a fair amount" of difference in their child's learning and academic progress, 46 percent of parents wish they could do more to support their child's education.
The key to productive and positive parent engagement is a good flow of communication between school and home, and that communication should encompass every stakeholder, including parents, teachers, administrators, specialists, club leaders and coaches, and the parent-teacher organization. The strategies here can help you increase parent engagement at your school.
Understanding the Common Challenges
Ensuring good communication between school and home has become more challenging in recent years due to a number of key trends impacting parent engagement. First, the diversity of family living arrangements continues to increase, so educators cannot assume students are living at home with two parents. Second, families move a lot; in fact, the U.S. has one of the most mobile populations in the world. Third, many school communities include immigrants from multiple countries who speak a variety of languages. Finally, the rise of student support teams means there are often many educators working with each child. Due to these factors, and others, communications efforts by schools can often hit roadblocks, despite good intentions.
Here are some common challenges that impact outreach:
Lack of accessibility:

 School communications that are accessible only via computer (but not mobile) or only in one language may be overlooked by a significant number of parents.

Too many tools:

The typical student has eight different teachers, and each teacher may be using a different communication tool, which can cause parents to feel overwhelmed and frustrated.

Too many buzzwords

: Parents don't necessarily understand "edu-speak," so communications full of jargon will fail to resonate.

Too much (or fractured) communication:

 Communications emanating from multiple sources and via multiple platforms can cause parents to miss important information and make it difficult for them to sort through and prioritize.
Strategies to Improve School-Home Communications
Schools have made great strides in increasing the frequency of communication with families, taking advantage of digital tools to give parents more visibility into their child's day. However, as the challenges listed above indicate, the proliferation of tools has now fragmented communications to the point of leaving parents overwhelmed and unsure what to do with the information they receive. Parents appreciate the school's effort to communicate, but if they can't act on the information and the school isn't sure if it was even received, nobody achieves the desired results.
With this in mind, the next level of innovation is required: rather than concentrating simply on parent-teacher communication, we need to instead design ways to improve the whole-school focus on communications, simplifying the process for all stakeholders and promoting consistency in communication between educators and families. This includes giving teachers fewer tools to manage, reducing the number of places parents need to look for information, and making information more clearly actionable. By ensuring parents have an easier time receiving communications from the school, it will help school leaders gain buy-in for goals and initiatives, help teachers foster the parent engagement desired in the classroom, and help students get the support they need from their families.
Here are some strategies for leaders to establish positive and productive communications right from the start of the school year:
1. Pick one tool: School leaders ought to conduct a communications audit to get a handle on how teachers are communicating with parents, and then provide clear direction on which tool to use, as well as some general communication protocols. Finding one platform that every educator can use and explaining why this is a priority will increase buy-in from all stakeholders, and, collectively, your staff and faculty can enhance their success in engaging parents.
2. Issue shorter, more frequent communications: Don't kick off the year with one long communication or wait until the end of the term to reach out with an extensive recap. Just as schools have moved to more frequent assessments of students, school communications should also be concise and frequent to keep parents in the loop on an ongoing basis.
3. Personalize: Personalization isn't just for students. Parents expect it, too, and new technology tools can help parents customize how they're connected to their children's schools. This is especially important since not all parents can come into school at designated times. Personalization features include giving parents the option to "subscribe" to the channels featuring updates they wish to receive―personalizing the information, not just the delivery method―which ensures they get the information they feel is relevant without it getting lost amid other information overload.
4. Set the tone: Encourage teachers to share a bit of information about themselves at the start of the year, perhaps at parent night, to set the tone for an open exchange with students' parents and caregivers. They should develop and communicate a process for regular, ongoing communication throughout the year so parents know what to expect.
5. Build relationships: Teachers should focus on building relationships with parents to establish trust and foster those relationships throughout the year. Schools should also ensure that parents have opportunities to build rapport with their child's support network, which can include a whole team of people, including learning specialists.
6. Share accountability: Make it clear that all faculty members are expected to participate in the school's communications efforts. By providing clear guidance on this expectation, along with the proper tools and protocols to make it actionable, leaders can make it a reality. Administrators should also lead by example, demonstrating that they are equally accountable for executing the plan.
7. Invite parents to be partners:  If educators don't already know the school's parent body, they should be sure to reach out and learn more about them. Teachers should invite parents to share information about their child's strengths and weaknesses, what type of support system they have at home, and whether anything going on in the child's life may impact classroom behavior. Information like this can be essential in equipping teachers to meet students' needs.
8. Empower parents to opt in: Design opportunities where parents can opt in (or out) of certain information or updates that are relevant, or irrelevant, to their child. Bombarding every parent with every update is just as ineffective as under-communicating, and parents will find it impossible to keep up, if they don't tune out entirely. By giving parents the power to opt into the communication "channels"―however your school is able to define them―that are relevant to them, they will feel a much greater level of control and ability to truly engage.
9. Provide actionable information: Providing information for the sake of keeping parents up-to-date is recommended, but schools also need to make sure they are sharing information that parents can act on. This can include opportunities for parents to support or prepare their child for classroom assignments, or information about upcoming extracurricular activities and special events.
10. Share the positive: Often, communication will focus on the basics such as daily schedules, homework assignments, upcoming events and in some cases behavioral updates. Parents may dread the rare phone call home, so it's important to find opportunities to communicate good news, as well.
School Communications as the Glue
A strong school culture leads to a thriving school community where every teacher, parent, and student has the opportunity to connect and be actively engaged, and that culture starts with communication. Therefore, a school-wide focus on communication is key to creating equitable opportunity for all parents and students. A whole-school communications plan ensures that all faculty members are conveying important information in an accessible way, and making sure all parents have access to school-based opportunities. With these strategies in mind, you can transform school communications and experience a new level of parent engagement.
For more, see:
Jennifer Larson is co-founder and CEO of Hive Digital Minds, the creators of SchoolBzz. She is a technology entrepreneur, charter public school founder, and mother of four. Follow Jennifer on Twitter @startupjen
Featured image is the Parent & Community Center at Valley High, Santa Ana USD
---
Stay in-the-know with all things EdTech and innovations in learning by signing up to receive our weekly newsletter, Smart Update.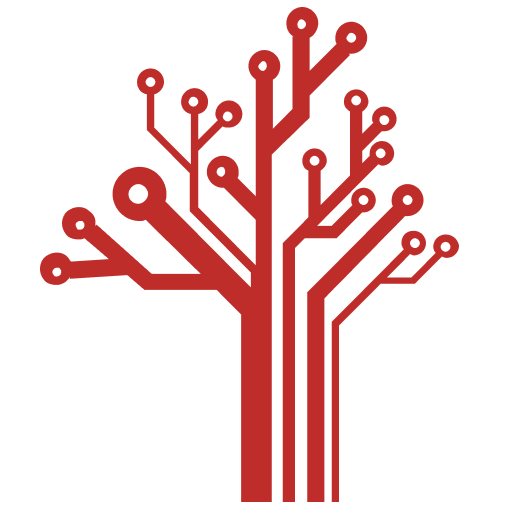 Getting Smart loves its varied and ranging staff of guest contributors. From edleaders, educators and students to business leaders, tech experts and researchers we are committed to finding diverse voices that highlight the cutting edge of learning.