Innova: A Revolution in Education?
Key Points
Innova Schools is designed to rapidly cut through the vast inequities that exist and be a lever for change in Latin America.

Innova has the potential to revolutionize education around the globe.
By: Chris Terrill
"For decades, life has been about survival. Survival from war and poverty. There was no time to learn about Plato or Socrates; those were pursuits of the rich. We knew what we needed to survive and take care of our families." -Freddery Hernandez, Director of Academics, Innova Mosquera
After a 90-minute Uber ride through the streets of Western Bogota, I arrived at the beautiful modern campus of Innova Mosquera, a stark contrast to gritty neighborhoods, heavy industrial areas, and small markets that extended for miles in every direction. From the very earliest stages of planning our trip, I have looked forward to this visit, and it did not disappoint. Innova is a network of very low-cost private schools operating in Mexico, Colombia, and Peru.
The initial school start-up was funded by Carlos Rodriguez Pastor, a Peruvian businessman. He saw an opportunity to provide high-quality schools in areas where the government struggled to supply essential education services (Peru and Colombia consistently rank near the bottom on the global education survey). He enlisted the famed US design firm IDEO to develop a comprehensive program that would eventually be utilized in multiple countries.
Depending on the location, parents pay between $130- $200 per month in tuition. Additional funds needed for operation come from philanthropic individuals and organizations. What started as a single school with 250 students has grown into a system that serves over 70,000 students in a few short years. The plan is to continue growing rapidly as long as the demand supports the growth. At the Mosquera site, the school serves 1000 students currently and will add 500 students for the 2023/2024 academic year.
To understand the value of a school, it is crucial to understand the community they serve. Colombia, and by extension, the Bogotá metro area, is a complex environment. In the capital, many of the 11 million residents live in poverty. Decades of civil war, government corruption, the US war on drugs, and the reputation of a NARCO state have historically plagued Colombia. In recent years, mass immigration from Venezuela (2.5 million immigrants since the economic crisis in Venezuela began, Colombia has an open-door policy for immigrants from Venezuela, including immediate residency status) has led to challenging times for a large swath of the country. Colombia has endured a 50-year civil war that impacted the entirety of the country and led to the deaths of hundreds of thousands of Colombians. The war officially ended in 2016 with a historic peace accord, opening the door to foreign investment and economic growth, and some hope for prosperity. Bogota, which makes up one-fifth of the country's population, feels like a city trying to reinvent itself.
Despite recent economic development, public education in Colombia continues to struggle. Colombia has one of the highest income disparities in the world. Wealthy Colombians have access to well-resourced quality schools that are unattainable for all but the country's most elite. The Colombian K-12 system consistently ranks near the bottom in South America. High school drop-out rates are a staggering 45%. At the University level, only 25% of the poorest Colombians attend any post-secondary programming compared to 61% of wealthy Colombian students.
While the pandemic harmed educational outcomes worldwide, it disproportionately affected Colombia, where internet access is exceptionally low. For more than a year, schools resorted to radio broadcasts to deliver the curriculum.
With Pastor's vision and IDEO's plan, Innova is designed to rapidly cut through the vast inequities that exist and be a lever for change in Latin America. On my visit here, I came up with several questions about the extent to which the original vision is enacted in day-to-day practice. In the original model, the founders designed a rigorous, engaging, personalized curriculum, with a heavy emphasis on Project-Based Learning. I wanted to know if and how that is actualized, and how that is enacted across multiple countries in schools thousands of miles apart.
Finally, IDEO's work included a design for the physical structure of schools to be quickly and economically replicated at each location; how was that design working? The vision for Innova may be one of the most ambitious educational undertakings today. What lessons can I, as an individual educational leader, and we, as a global education community, learn from their work?
I have learned from 30 years as a school administrator that the foundation for an effective school always depends on the people executing at the school level, no matter how grand the design may be. At Innova Mosquera, without exception, I found a dedicated and focused staff that was full of joy and clearly cared deeply about students. The Director of Academics, Freddery Hernandez, passionately guided us through the school and then sat down for an interview. One of the key quotes from Freddery – "For decades, life has been about survival. Survival from war and poverty. There was no time to learn about Plato or Socrates; those were pursuits of the rich. We knew what we needed to survive and take care of our families." In Freddery's words, the difference between a surviving community and a thriving community is the ability to learn slowly for the joy of learning. In my visit, every interaction with staff and students was filled with hope and joy. With any school visit, there is generally some portion of students who may not be fully engaged. At Innova, I didn't witness this. Every student was engaged in a very non-coercive manner and seemed to genuinely be interested in the content being studied. A humanistic philosophy was applied in every classroom, and there was a strong sense of belonging and pride in the school. While the system is huge and growing each day, the school has developed a strong presence in the community and does not feel like the system took a "one size fits all" approach.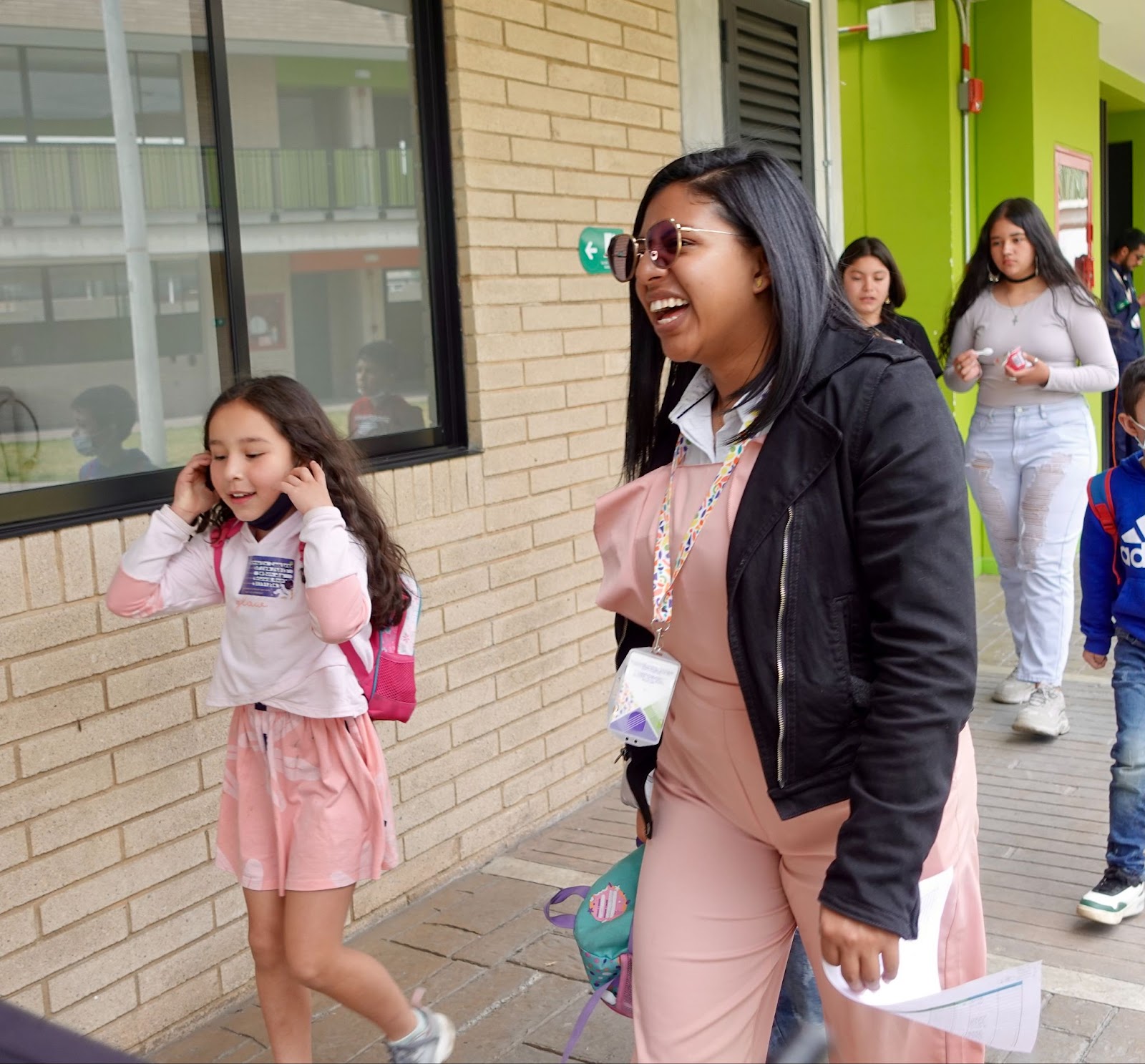 The physical structure of the school, which is replicated at all Innova campuses, stands in stark contrast to typical school structures around the globe. Built with efficiency in mind, classroom spaces were also full of light. In lower-grade classrooms, child-sized doors allowed students to pass from their classroom spaces into a beautiful courtyard space custom designed for them. School-wide, classroom layouts were similar, creating consistency from grade to grade. Students worked collaboratively in pods instead of individual desks. A state-of-the-art design lab, designed for all grades, was a feature of the school, as were traditional science labs and a 1200-square-foot "gamer space." The middle school and high school courtyard included a popular school cafe, offering healthy snacks to students during morning and afternoon breaks.
The academic structure of the school applies a project-based (PBL) approach to teaching and learning. To scaffold project development, the school is divided into three stages: pre-k discovery, primary exploration, and secondary construction. Additionally, the school year is organized by thematic schoolwide (pre-k through grade 12) PBL Units for approximately six weeks. During our visit, the focus was on the environment, a broad topic that could be interpreted in many ways. The essential questions for the unit we observed, present in every classroom at every grade, centered around the environment. Pre-K students, focusing on their home environments, proudly displayed and discussed photos of their grandparent's houses. Students processed the components that made up a house and then collaboratively built a house in their classroom out of cardboard. Language development, collaboration, speaking and listening, and number sense development was built into the projects and activities.
At other grades, I saw essential questions focused on the protection and restoration of coral reefs, sustainable farming, and environmental laws and protections. In the Design Lab and the Gaming lab, I witnessed highly engaging lessons that were perfectly synced with classroom projects. Another key feature of the Innova Design is the school's use of technology. The Maker Space and the Gaming Lab demonstrate clearly how digital competency is a central element of their curriculum. I saw highly engaging lessons that were perfectly synced with classroom projects, pursuing a bigger goal of equipping Colombian students to fill the digital labor gap. As Ana Rodado, Education Manager at IS Colombia, describes it, "every single job of the future will have a digital element; by 2025, there will be 149 million new digital jobs in areas like Artificial Intelligence, Blockchain, Data Analysis, Machine Learning among others. We are ensuring that students are ready to fill the gap."
A significant portion of instruction is presented in English, and there is a goal that by grade 5, students will be fluent English speakers. As the most common language in the world, there is a feeling that if students want to compete in a global economy, they need to acquire proficiency in English. To assist in this goal, Innova has an agreement with the YMCA of Great Britain. Recent university graduates come to Innova in 6-month increments to serve as "Cultural Agents." During their time in Bogota, they work in the school during the day and receive assistance from school personnel during the evening as they prepare for their Teacher of English as a Foreign Language (TOEFL) exam. As an aside, upon my arrival at the campus, we were struggling to communicate with office personnel. An 8th-grade student stepped in to interpret masterfully. Clearly, their goal to build English language fluency is working.
The style of teaching and learning at Innova stands in stark contrast to the typical styles of public and private schools in Colombia. One interesting challenge lies in convincing parents that this approach works. Students are not stressed and do not have piles of homework each night. Part of each day is devoted to social-emotional health, socialization, and technology. A parent brought up in a traditional system may initially feel that there is a lack of learning because there is not a focus on rote memorization and piles of worksheets. After a short period of time, parents realize that students are learning and retaining a significant amount of knowledge along the way. This is not a struggle unique to Innova. Anytime innovation occurs, a level of skepticism and friction also exists. Hopefully, Innova skeptics will take note that despite little focus on standardized testing, students scored 45% higher than the average public and private school student on the 2021/2022 year-end standardized tests.
As I visit schools, I am examining innovation through the lens of the XQ Learner Outcomes. The Innova Mosquera campus has no familiarity with XQ but broadly, the school is meeting each of the XQ Learner Outcomes. I saw evidence of each outcome in every classroom I visited. Most projects clearly demonstrated multiple outcomes within the same project.
| | | |
| --- | --- | --- |
| XQ Learner Outcome | Sample Learning Area and Skill | Example from Innova |
| Holders of Foundational Knowledge | Social Systems- Students will be able to leverage an understanding of economics and human relationships to physical resources. | Students analyze coral reef destruction around the globe to understand the root causes, create advocacy campaigns, and design solutions to reverse the coral reef destruction trends. |
| Generous Collaborators for Tough Problems | Social Awareness- Students will be able to recognize and act upon the importance of diverse perspectives. | Students across a wide economic spectrum collaborated together to determine commonalities in each of their homes. They then developed blueprints and collaboratively constructed a home in their classroom that met each student's needs. |
| Learners for Life | Self-Management- Students will be able to effectively regulate their own emotions and thoughts. | At each grade level, students participate in mindfulness activities each day that include breathing techniques, stretching, focusing, and situational conflict resolution. |
| Masters of All Fundamental Literacies | Mathematical and Scientific Thinking- Students will be able to plan and conduct powerful investigations exploring and using scientific concepts. | Students in a third-grade classroom were tasked with thinking through the process of creating a salad without buying any of the components. Students spent time researching growing techniques and calculating production capabilities, environmental limitations, and seasons before planting their own classroom garden. |
| Original Thinkers for an Uncertain World | Problem Seeking and Solving- Students can identify and consider opportunities to improve a given situation. | The entire school is focused on creating solutions to challenges in the community. In a second-grade classroom, all students made their own "uniforms" that they wore when completing community beautification projects. In an 8th-grade class, students recognized that a significant portion of the local economy was incredibly labor-intensive and built on agriculture. They worked to design automated "smart farming" systems to reduce physical output and better utilize resources. |
System-wide, I am looking for connections to XQ Design Principles. Those principles are:
Strong Mission and Culture
Meaningful, Engaged Learning
Caring, Trusting Relationships
Youth Voice and Choice
Smart Use of Time, Space, and Technology
Community Partnerships
In Innova Mosquera, I witnessed each principle executed at a very high level. The school was extraordinary in Strong Mission and Culture and Smart Use of Time, Space, and Technology.
There are several vital lessons I learned from Innova that could be applied in the US and elsewhere.
Can a system replicate quickly while maintaining the original mission of the founders?
Innova has shown that it is possible. I was somewhat skeptical that a system experiencing such rapid growth could consistently deliver a high-quality outcome. As with any rapid-growth organization, much depends on the right people with the appropriate level of training. I would have liked to have spent some time with the hiring director to see how they recruit, but at Innova Mosquera they have certainly developed a successful strategy. The system has established guide rails to keep students on course to reach targeted outcomes, while giving students agency to develop self-knowledge and teachers freedom to utilize unique strengths in the learning process. The physical space is student-friendly and supportive of the educational model, while remaining efficient to build, in terms of both money and time.
Is a progressive education model replicable on a large scale?
In the US, replicable independent models tend to be focused on classical or "no excuses" models. Quality models exist, but growth has often been limited by policy, funding, technology, and talent development. In order to replicate on a large scale in the US, a shift in policy, including significant revisions in accountability models would need to occur. Bureaucratic red tape would need to be eliminated and massive pipelines for talent acquisition and development would need to be implemented.
Is it possible for a system like Innova to eventually take over the majority of education in certain regions of the world?
Often in education reform, innovation is limited to tinkering around the edges of the model that has been in place for 150 years. Innovative programs frequently get bogged down in bureaucracy, changed with new school leaders, or watered down trying to meet archaic measures of success. Teachers and leaders who want to innovate are held back by a system that rewards compliance over creativity. This sort of tinkering leads to incremental changes at best.
Building an entirely new, highly efficient system has the potential to revolutionize the entire educational process. In areas where government funding is scarce or there is widespread corruption, an Innova-like system has the potential to take over a significant portion of educational programming. Economists in Colombia have classified economic diversity into five classes, upper class, upper middle class, middle class, lower middle class, and those experiencing poverty. In Bogotá, the latest data suggests that 18% of residents are classified as poor. Innova had to start somewhere, so the focus range is upper middle class, middle class, and lower middle class, making up approximately 80% of the population. For those living in poverty in Colombia, tuition is not always unattainable but would require significant investment and sacrifice by the family. Some solutions to make an Innova education more attainable to everyone would include need-based government subsidies, employer granted scholarships, or private tuition assistance.
Innova truly has the potential to revolutionize education around the globe. In a relatively short time span, the organization has rapidly grown while staying true to the original mission and vision. The model is replicable, the outcomes are universal, and the feel is remarkably local. If my family were to relocate to an area where Innova serves students, I would be honored for my own children to attend.
Chris Terrill is the Executive Director and co-founder of a project-based high school located in the restored Crosstown Concourse, a historical building in Memphis, TN. Crosstown High School is proudly an XQ Super School. You can follow the journey on Twitter: @ChrisTerrillEDU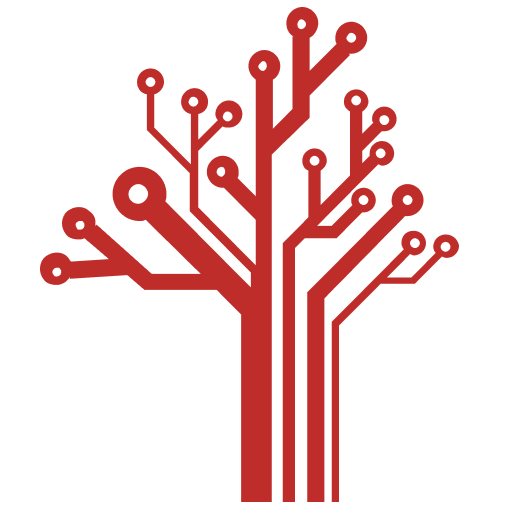 Getting Smart loves its varied and ranging staff of guest contributors. From edleaders, educators and students to business leaders, tech experts and researchers we are committed to finding diverse voices that highlight the cutting edge of learning.