School Sustainability Is About More Than Just Keeping the Doors Open
Key Points
Sustainability of positive change is almost as important as the change itself.

There are a number of factors of sustainability for school leaders to consider that go beyond budgets.
By: Sean McClung
You're reading this because you want to transform high school. You might already know first-hand just how challenging it is to rethink, redesign, and collaboratively build a student-driven high school that prepares graduates for the future. The innovative and creative energy necessary for this demanding labor of love needs to be sustained, and that sustainability requires a dynamic strategy involving the whole community.
In my role as Senior School Success officer at XQ, where we work with communities to help them dream big about what high school could be, turn their innovative ideas into action, and create more rigorous and equitable schools, I have learned alongside teams leading the way, and am eager to share their insights in hopes it accelerates your work.
"Sustainability cannot happen in isolation of the community surrounding the school. It happens by building meaningful partnerships across public, private and nonprofit institutions," explains Jamie Van Leeuwen, Director of Youth & Community Engagement at the Emerson Collective, who counsels XQ schools on how to build these relationships.
With this in mind, it is crucial for school leaders to consider the full range of factors that impact school sustainability, while also considering how their school is connected to its community. Where are the places you can develop or strengthen relationships that support, inform, and guide this work?
New
Insights on Sustainability
Through XQ's work with the XQ schools we have distinguished five components of sustainability that we view as crucial for sustaining the journey of an innovative school towards its vision: fiscal, operational, academic, leadership, and extended impact.
The above components are outlined in the following graphic:
The components of sustainability that any particular school needs to focus on are determined by context-specific details like the school model, district relationship, network partnerships, etc., but it's not hard to see how each has the potential to impact a wide range of initiatives and structures. Accessing a wide range of expertise and contributions from your community is essential to keeping your momentum and building resilience for the future.
Important details like leadership, learning models, and political contexts inevitably change. What is a school leader to do if shifts in district policies threaten aspects of their school's day-to-day practices and norms? What should their response be if a local news outlet releases a scathing report on parent concerns about innovations at their school? Perhaps most insidiously, more than one XQ School leader has observed the tendency of even well-established, innovative teams to "regress towards the mean" over time if not intentionally and regularly re-invigorated.
Some changes, such as increased funding through federal K-12 COVID relief funds, require new decisions for how to direct resources to improve learning. (Learn more about the opportunity to spend these dollars for high school transformation at Choose High School Now.) Through XQ's school grantees' journeys, we have learned time and again the importance of intentionally planning for sustaining through such changes, and believe that school leaders would benefit from taking these lessons into account as they plan for the future.
While many of the schools we work with continue to refine and pursue sustainability plans, we want to share a few inspiring examples of what these factors of sustainability look like in practice.
High School Sustainability Strategies to Consider
Washington Leadership Academy, for example, has focused on a number of guiding principles and associated actions to bolster its position. They have focused on developing and maintaining a strong and engaged Board of Directors who are able to connect the school with new community partners and provide insight into local politics and community priorities. They have gotten creative about developing structures that allow them to operate at full capacity using only ADA funding, with additional grant funding going toward innovation. And they are extending their impact through national partnerships with organizations such as CommonLit focused on building and providing open access to high-quality learning products.
Elizabethton High School is a public high school that has existed for decades, but in recent years developed a new commitment to education. They know that they will be able to exist for years to come based on their history and community, so for them, the question of sustainability has been one of laying a strong groundwork that will ensure the resiliency of their academic innovations. They have done this by ensuring that they pursue new strategies with a "bottom-up" mindset, deeply incorporating and reflecting student voice and prioritizing responsiveness to teacher team needs and thinking. They have extended their impact through community, business and post-secondary partnerships that sustain the brand of the school within their community. This has allowed them to further pursue powerful connections with industry and CTE partners.
Crosstown High School has made noteworthy progress toward sustainability by finding facilities that have embedded them directly into a business hub within their community. This community engagement and proximity, and the associated partnerships and visibility, have provided a unique value add to the school that will support their fiscal, operational, and leadership sustainability moving forward.
They have reinforced their academic sustainability by focusing on the implementation of competency-based learning practices, including the creation of robust project and scheduling structures to support students in mastering the school's competencies, and innovative technology solutions to support them in gathering and tracking this student data.
Conclusion
In terms of importance, sustainability of positive change follows closely behind the change itself. For schools, sustainability requires constant refocusing and reinforcing of school models by engaging not just staff and students, but also community partners and other stakeholders, in both the "why" and "what" of the school.
We encourage schools to always be pushing forward for this reason. If your school has made strides toward better serving your students, it is worth it to consider how you might intentionally ask your school community and stakeholders to help you develop practices and next steps that might reinforce your model. As a starting point, consider the following:
What resources (e.g., financial, political capital, staff talents and interests) do we have available to us that are not currently deeply supporting our model?
What regular check-in structures are in place to ensure continued efficacy of our programs?
Are there possible community and/or non-profit partnerships that could be developed that we have yet to explore?
What public sector leaders, academic institutions, and private corporations might be interested in our work?
Who is the coalition that helps you think through each of these dimensions of sustainability? How can you build an advisory group of supporters who can also champion the school externally?
If you were out to dinner with a potential funder looking for a compelling project for a $100,000 grant, what would your team propose?
Head to xqsuperschool.org to see more great examples of innovations and sustainability!
Sean McClung is the Senior School Success Officer at XQ. Prior to XQ, he served as Senior Director of Schools at Summit Public Schools. Sean led Impact Academy of Arts & Technology for four years where he focused on equity and developed rich student-centered learning experiences.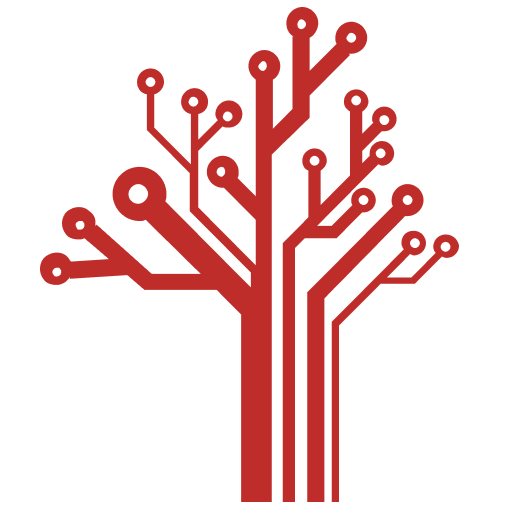 Getting Smart loves its varied and ranging staff of guest contributors. From edleaders, educators and students to business leaders, tech experts and researchers we are committed to finding diverse voices that highlight the cutting edge of learning.