Professional Development: What Do Educators Really Need?
Because most teachers have their "summers off," there has been the perception that teachers leave all thoughts about school and teaching behind. However, quite the opposite is true as many teachers take advantage of having extra time in the summer to pursue personal and professional development. While it is not the same as following the daily school schedule and keeping up with all of our responsibilities, it seems that the majority of educators actively engage in some form of professional learning over the summer.
Even with the challenges of the past two years, educators continue to seek opportunities to build their network, reflect on their practice, and explore new ideas. With so much going on during the school year, summer offers the chance to engage in professional learning in a variety of ways and most importantly, at our own pace.
Finding time to learn
The school calendar fills up quickly every year and with lack of substitute teachers available or perhaps, limited budgets, being able to attend in-person events for professional learning may not be an option for teachers. Although schools provide their own professional development days, there is often a lack of choice available for teachers to explore areas of interest. Fortunately, there are many conferences, whether locally or nationally, that may be a possibility for teachers, depending on their school district.
So what are some ways for educators to get the professional development that they want and need while also having time to relax and recharge, not only through the summer but during the school year? There are many options made possible through technology that provide teachers with different ways to learn. Although technology is not always the answer, it presents multiple solutions for educators looking to take advantage of professional learning opportunities.
Seven ways to get Professional Development
Here are seven different types of learning experiences that can enable educators to engage in professional development, free from time and place constraints.
1) PLCs: Schools have been focusing more on creating PLCs. A PLC is a professional learning community which can function in multiple ways. Each individual PLC can choose a specific focus. For example, some PLCs may focus on topics such as DEI (diversity, equity and inclusivity), trauma-informed teaching or social emotional learning (SEL) perhaps. While other PLCs may choose to run a book study, learn about a content-area specific topic, or something like STEM and future ready skills. Some PLCs may meet during the school day in a common planning time, or on a specific day each week. With technology, PLCs can meet virtually and collaborate using Zoom or Google Meet, use traditional email and messaging apps, or communication tools like Slack or Voxer.
2) Webinars and online learning: With a reduced amount of in-person events, there has been an increase in the online learning opportunities available to teachers. These events enable educators to stay up-to-date with emerging trends and issues in education, and be able to participate whether live or receive a recording. There are a lot of options which are provided free of charge. A few recommendations include Dr. Desiree Alexander's webinars which are offered on certain Saturdays on a variety of topics and different presenters. Providers such as Simple K-12, EdWeb, NEA and Education Closet offer some free webinars and other learning opportunities.
In the past two years, live streams have increased on Facebook and LinkedIn with individual educators having a weekly show with guests or a company providing more pop-up PD events. Each of these options enable educators to learn on their own schedule and find something that meets their personal interests and goals.
3) Educator Communities: It is important to build a learning network. There are educator communities such as ISTE (International Society for Technology in Education) which is a global organization that connects educators through discussion forums, Twitter chats, books studies, webinars and conferences. Getting Smart has a new community called Roots, which has discussions and town hall meetings. It is a great space to connect in. Apple Distinguished Educators, Common Sense Educators, Microsoft, or Google, for a few.
In communities such as these, educators have access to resources and become part of a supportive, global professional learning network (PLN). These networks help to bring in authentic real-world experiences for students and for teachers. Additional opportunities to connect through networking events such as conferences and local meet-ups or even virtual events make it easier to connect. As a Microsoft Innovative Educator Expert (MIEE), I have been able to take different courses and participate in community calls and summits where educators share new ideas and resources each month in addition to sharing in the Facebook Community.
I started a community for educators, ThriveinEDU, on Facebook to create a space for networking and learning. We share resources and do a live show and discuss different education topics and trends each week.
4) Blogging and Personal Reflections: An important part of our professional practice is the art of reflection. Being intentional about reflecting each day will help us to continue to improve, to push ourselves to keep learning and to plan our next steps. Days can become so busy that keeping thoughts fresh about a class we taught, a conversation we had, or an interaction that could have gone better, might be difficult. How can we find time to reflect?. Keep a small notebook or post-it notes and place them in different areas of your room (it works), or use a tool like Voxer to do voice recordings to keep your thoughts. Set aside time each day to have a conversation with a friend and share experiences. The power in being intentional about reflecting is that we can transform our thoughts, those notes, or voice texts, into a blog or a podcast and share with our PLN. It is important to share our stories, even though that can leave us feeling vulnerable, because it might just be the advice or encouragement that a colleague or member of our PLN needs.
5) Pineapple Charts: If you have not heard of Pineapple Charts, check out Jennifer Gonzalez (Cult of Pedagogy) for a post with more details. A pineapple chart is a way for teachers to invite their colleagues to observe them. A chart is created where teachers can then share a lesson or topic and when it will be taught. The chart is available in a centralized location and teachers can look for areas of interest and stop in to observe informally. Another option is "Observe Me," where teachers place a sign outside of their classroom door to let colleagues know that visitors are welcome to come in and observe them.
6) Social Media: We have many spaces whether through Facebook, Instagram, LinkedIn, or Twitter, in addition to others, where we can connect with educators from around the world. Engaging in a weekly Twitter chat, joining a community on LinkedIn, following hashtags or other educators on Instagram, or belonging to communities such as my ThriveinEDU on Facebook, give educators access to information at any time that they need it. With the use of Clubhouse for live discussions that started last year, and now Twitter Spaces that are happening throughout the day every day, there are new opportunities arising all of the time, we just need to find one of these bases to get started with and begin building our Network. Dropping into a Twitter chat, posting a question in a Facebook or LinkedIn community, helps us to share our knowledge and gain new ideas for our practice. And it's on our own schedule and can be done from wherever we are.
7) Blogs, Books and Podcasts: There are lots of blogs and books to read and podcasts to listen to. Audiobooks enable us to save time because we can listen to a book on the go. Following a certain educator's blog or a publication like Getting Smart enables educators to explore new ideas and stay current with emerging topics in education. There are several podcasts that I listen to regularly and enjoy being able to listen and learn whenever and wherever I want.
Why We Must Continue to Learn
As we have experienced over the past two years, we have to continue to build our skills and be as prepared as we can, especially when faced with challenges such as those from school shutdowns. Being connected made a difference for educators in working through these challenges and helping us to stretch ourselves and step out of our comfort zone. We should not feel as though we can only teach topics related to our content area. The best way that we can provide authentic and real-world experiences for our students is if we continue to take some risks ourselves and expand the things that we are knowledgeable about. We also need to understand what it's like to be a student and to potentially struggle with different concepts or styles of teaching and learning.
Professional development today is so different than in the past. We have access to so many resources for learning and determining our professional goals. We have to remember that the decisions we make for our PD will directly impact not only our current students but those that interact with them in the future. Our professional development decisions should be student-focused as well as based on our own personal interests and needs.
Connecting with others and sharing our stories and our experiences really amplifies our learning potential. When educators seize the opportunity to try new things and continue to grow, we can provide our best selves for those we lead and learn with.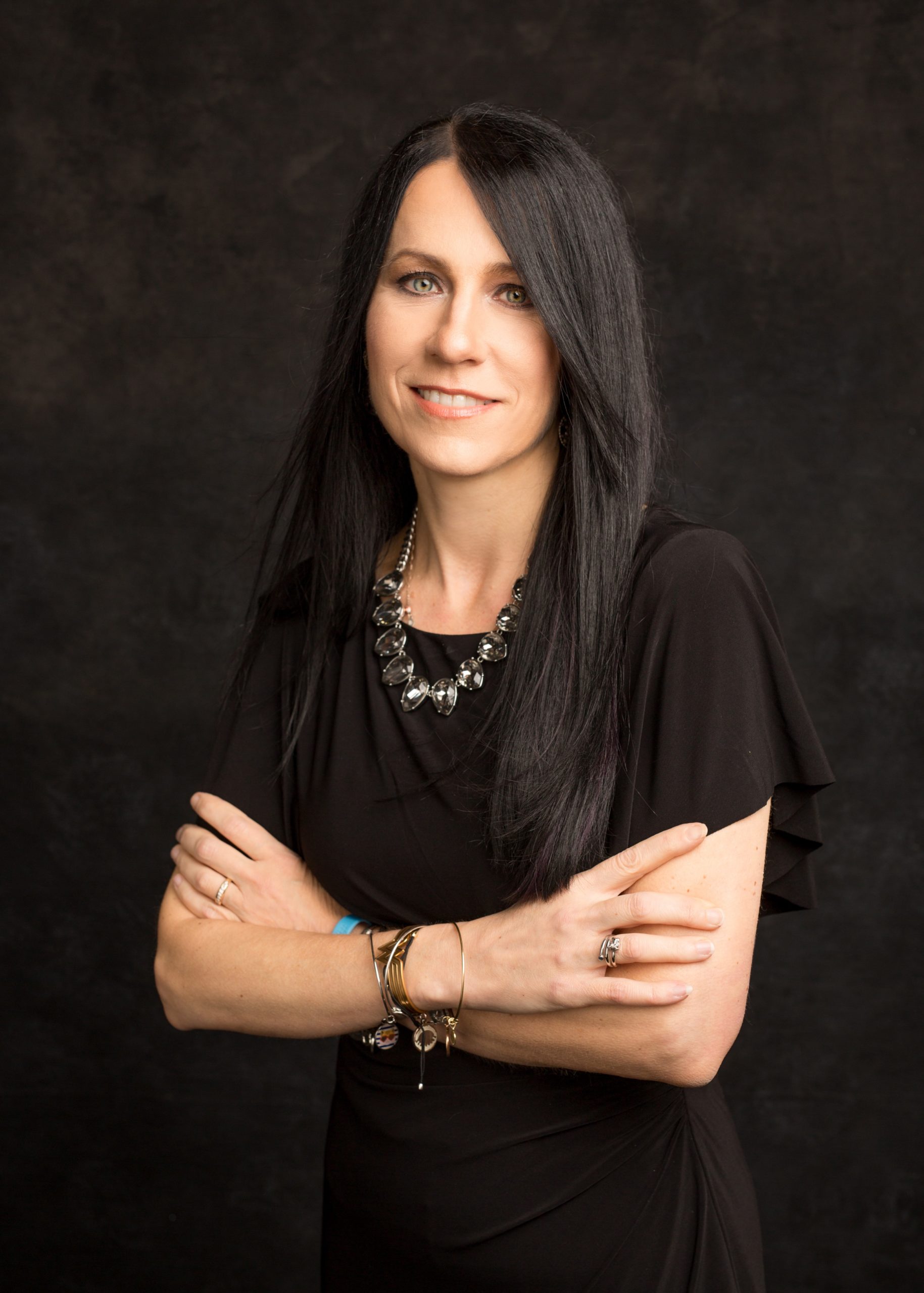 Rachelle Dené Poth is a Spanish and STEAM: Emerging Technology teacher at Riverview High School in Oakmont, PA. Rachelle is also an edtech consultant, presenter, attorney, and the author of seven books, her most recent Things I Wish [...] Knew includes stories from 50 educators. Rachelle is an ISTE Certified Educator. Follow Rachelle's blog at www.Rdene915.com.