100 Podcasts You Should Check Out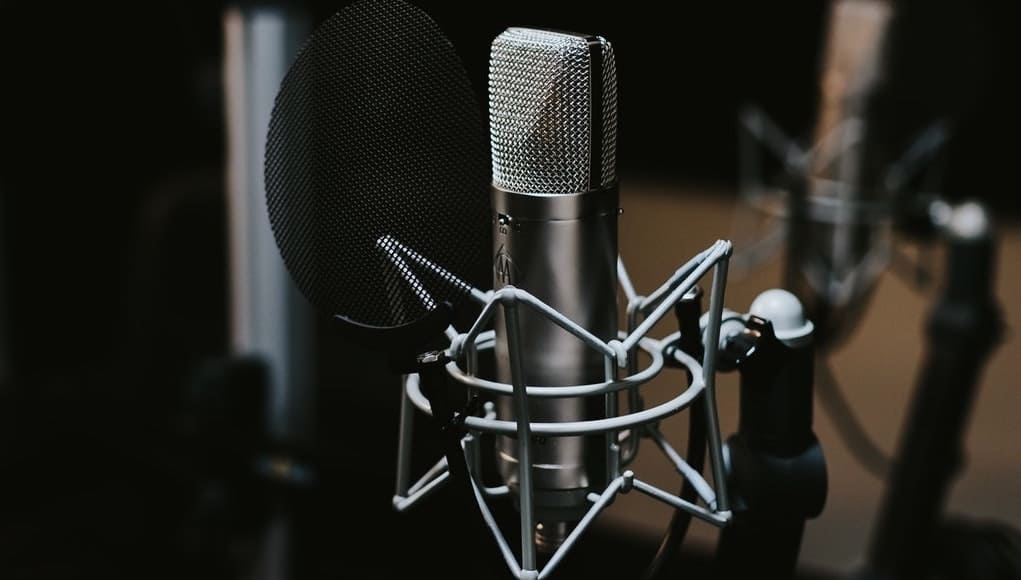 Updated January 2021

It's been roughly 15 years since the beginning of podcasting—a media format that, despite a slow start, has risen to peak popularity in the last few years. Things began to pick up for podcasting when Apple included a podcast player on the iPhone. Then, the format really gained traction when suddenly, and rather unexpectedly, Serial, the story of the disappearance of a popular Baltimore teen, went viral in 2014. Now in its third season Serial has been downloaded more than 340 million times.
Fast forward five years and there are now a couple million podcasts. More than half of Americans have listened to a podcast, and a third listen monthly. Maybe it's a reflection of our busy lives—podcasts fit into the spaces in between: while working out, while commuting to work, while waiting in TSA pre-check lines (which are now longer than general boarding), and while cooking dinner.
Here's an updated list of our favorites.
By and For Educators
Getting Smart Podcast: Check out more than 230 great conversations with innovative educators.
The 180: From Turnaround for Children, guests like Todd Rose and Linda Darling Hammond discuss using 21st century science to promote whole child learning.
Ed Chat Radio of BAM Radio Network: Focuses on a wide array of education topics with an equally diverse pool of hosts. Make sure to explore BAM's library of podcasts. The volume and frequency of programs will keep you listening for a long time.
Harvard EdCast: A series of conversations with thought leaders in the field of education that serves as a space for educational discourse and openness, focusing on the myriad issues and current events related to the field.
Educate from APM: Stories about education, opportunity, and how people learn.
edYou: This podcast, coming in February 2020, is hosted by teachers, for teachers and covers current classroom research, trends, and ideas.
Iowa BIG Podcast: This podcast interviews key stakeholders, board members and faculty of the innovative Iowa Big School, sharing learnings, lessons and more.
EdPolicy
Education Gadfly: Weekly policy and research review.
EdNext Podcast: This weekly podcast includes stories, interviews, and discussions of the latest developments in education from ESSA to teacher professional development. Be sure to also check out the Education Next Book Club podcast where Mike Petrilli interviews authors of new and classic education books.
The Education Exchange: This podcast from Education Next is hosted by Paul Peterson and covers education policy.
Higher Education
Times Higher Education: For our international listeners, this weekly UK HigherEd-focused program describes itself as the podcast "at the heart of the higher education debate."
Future U: Michael Horn (@MichaelBHorn) and Jeff Selingo (@jselingo) discuss higher education.
EdTech
EdSurge: Weekly podcast on edtech covering K-12 and higher ed (owned by ISTE).
Trends and Issues in Instructional Design: Abbie Brown and Tim Green review clips of the week and peer into their crystal ball.
Tech
Tech News Weekly: A great hour roundup of tech news (check out the whole TWIT library of tech pods).
Tech News Briefing: A daily briefing on tech news from the Wall Street Journal.
Marketplace Tech: Another daily briefing on tech news.
User Friendly: Weekly podcast from Deloitte on tech and business trends.
a16z Podcast Network: A group of podcasts on tech and venture from Andreessen Horowitz.
Leadership & Entrepreneurship
Tim Ferriss Show: Every week, Tim (4 Hour Work Week) posts a long interview with leaders in tech and entrepreneurship.
Trail Blazers: Walter Isaacson hosts a Dell-sponsored podcast reviewing historical innovations.
Curious Minds: Leading innovation podcast with authors, innovators, and entrepreneurs.
The Knowledge Project: Shane Parrish helps you master the best of what other people have already figured out.
Startup: A show about startups from Gimlet.
HBR Ideacast: A weekly podcast featuring the leading thinkers in business and management.
The Pitch: Shark tank-style podcast, also from Gimlet Media.
Akimbo: Seth Godin's podcast on entrepreneurship and leadership.
Killer Innovations from Phil McKinney: Focuses on innovations in technology and leadership.
How I Built This: Startup stories from NPR.
80,000 Hours: Long form inspiration for mission-oriented careers.
Masters of Scale with Reid Hoffman: How do companies grow from zero to a gazillion? Reid Hoffman tests his theories with famous founders.
The Learning Leaders Show: Each week Ryan Hawk interviews well known leaders or authors on sustaining excellence.
That Made all the Difference: Brought to you by Bank of America, this show talks to doers about the things that made an impact on their journeys.
The Between Worlds Podcast: This podcast, hosted by Mike Walsh, focuses on the future of work—what's a threat, what's an opportunity, and how can we navigate the space in between.
People I (Mostly) Admire: Hosted by Steve Levitt from Freakonomics, where he has conversations about with "wildly intelligent people […] who are a little bit off the rails".
The Michelle Obama Podcast: Michelle Obama sits down with friends and family to talk about leading, loving and relationships.
Markets & Economics
Marketplace: Daily podcast on markets and popular economics.
Make Me Smart: Ky and Molly from Marketplace host a giggly weekly recap of tech and markets.
Freakonomics: Weekly economic topics discussed in a way that will make you say, "Wow, I never thought of it that way."
Planet Money: Life and money and markets from NPR.
Exchanges at Goldman Sachs: People from across the group share their insights on developments shaping markets, industries, and the global economy.
Smart People Podcast: Picking smart people's "oversized brains" is what this podcast is all about. They interview people from various industries to bring their listeners episodes that satisfy those of us with insatiable curiosity.
McKinsey Podcast: Weekly discussion of economics and business leadership.
Conversations with Tyler: The smartest people on the planet interviewed by polymath Tyler Cowen, from the Mercatus Center at George Mason University.
Equity: An end of week recap on venture capital news from Techcrunch.
AI & Big Data
Learning Machines 101: A gentle introduction to machine learning from Richard Golden.
Future of Life Institute: Weekly podcast about everything that could go wrong. Podcasts series including AI Alignment and Not Cool, a climate change series.
The Future of Everything: A weekly podcast from the Wall Street Journal.
A Glimpse Into the Future: A podcast on the global economy and fourth industrial revolution from the World Economic Forum.
Language
Poetry Off the Shelf: One of many podcasts by the Poetry Foundation, this podcast extends past the reading of a poem to discuss trends, history, and identity.
Poetry Unbound: A new podcast from OnBeing Studios that breaks down a poem in-depth and revels in the magic and mystery of poetry.
The Slowdown: A daily podcast where former Poet Laureate Tracy K. Smith thoughtfully reads a daily poem.
News & Views
BBC World Service: Browse through podcasts about psychology, science, technology, or politics. The episodes are available for 30 days and updated weekly.
Fresh Air: An NPR classic hosted by Terry Gross, who interviews authors, thinkers, musicians, and other creatives in a no holds barred quasi-talk show with no time limit and no BS.
Fareed Zakaria GPS: Best "news and views" show on TV, via podcast.
Longform: This podcast interviews longform journalists about process, reporting, and much more.
The Intelligence: A daily global news show from The Economist.
Up First from NPR: This podcast from NPR is a great place to get 15 minutes of daily news, to help you make sense of what is going on.
Why We Do What We Do
On Being: Krista Tippett boldly takes on the question that we all ask at one point: "What does it mean to be human, and how do we want to live?" On Being is a Peabody Award-winner and Webby Award-winner.
Hidden Brain: Social science research brought to life (from NPR).
You Are Not So Smart: More social science (a staff favorite of Getting Smart), featuring interviews on topics like tribal psychology, narrative persuasion, and active information avoidance.
The Moth: Storytelling at its best. The Moth is a platform to record your own story, and listen to stories told by storytellers at Moth events. It's a community for people who love telling it how it went down, and how it is.
This I Believe: With roots in Edward R. Murrow's show with the same name, this podcast transforms essays from all walks of life into podcasts. You'll definitely find something that inspires you with the 100,000+ library of stories.
This American Life: An hour of stories every week about living in America.
How to Save the Planet: This podcast, from Gimlet media, features stories, tips and science to help combat climate change.
How to Citizen: A podcast where host Baratunde "reimagines the word citizen as a verb and reminds us how to wield our collective power."
Brené Brown Podcasts: Brené Brown has two podcasts: Unlocking Us and Dare to Lead, unique conversations and interviews that focus on being human and a modern way of leading.
STEM & Maker
How Stuff Works: You never know what you're going to get with this podcast. Expect topics that range from cars to food to pop-psychology.
Mindscape: Author and physicist Sean Carroll has accessible and fascinating conversations with some of the world's best thinkers.
TED Talks Education: Our team has yet to listen to a TED talk that didn't inspire or ignite us with new energy for an idea or topic. Subscribe to TED's education podcasts to hear from some of the brightest minds in academia today.
TED Radio Hour: Consolidates various TED Talks. Tom loves the episode on Memory and Jessica loves the Why We Collaborate episode.
Radiolab: Podcasts for the curious mind. Broadcast on over 300 radio stations across the United States, Radiolab explores science, philosophy, and the human experience.
Flash Forward: Rose Eveleth explores potential and alternative futures.
Astronomy Cast: This website offers a weekly podcast centered on astronomy concepts like planets and cosmology.
Big Picture Science: Takes on big questions by interviewing leading researchers and weaving together their stories of discovery in a clever and off-kilter narrative style.
Distillations: Produced by the Science History Institute, this podcast explores the human stories behind science and technology, tracing a path through history in order to better understand the present.
Math Mutation: Short podcasts that explore mathematics. Topics cover strange and quirky concepts that aren't normally taught in school.
NASA Science Casts: These video podcasts are short, fun, and bring unusual science topics to light. Podcasts are based on historical space missions completed by NASA.
StarTalk Radio: A podcast series that focuses on all things extra-terrestrial. Topics include stars, the big bang, space travel, black holes, and more.
The Naked Scientist: Cambridge University researchers and physicians are behind this podcast filled with humor and levity as they explore a diverse set of science topics. Their goal is to strip science down to its bare essentials.
Climate One: Host Greg Dalton talks with environmental scientists, policy makers, and everyday people about the state of our climate and the ways to navigate climate change.
History
British History: For history buffs, this website hosts regular podcasts that focus solely on the history of England from the ice age forward.
The History Chicks: A fresh look at history through factual and fictional characters. Podcasts go into detail about the time period, culture, and typical lifestyle of the person highlighted in each episode.
Revisionist History: Malcolm Gladwell's "journey through the overlooked and the misunderstood." Every episode re-examines something from the past—an event, a person, an idea, even a song—and asks whether we got it right the first time..
Food
Splendid Table: A slightly more process- and idea-oriented take on a food podcast.
A Taste of the Past: This show goes long on food origins and food cultures, and is obsessed with following humankind's tastiest traditions.
Milk Street Radio: Christopher Kimball answers questions and tells story about something that unites us all… food.
The Dave Chang Show: Celebrity chef Dave Chang chats sports, food and culture in this longform podcast.
Culture
Song Exploder: A rare peek behind the curtain of musicians and songwriters on process.
WTF: Marc Maron, one of the best interviewers around, interviews everyone from comedians on the comedy club circuit to Barack Obama and Bruce Springsteen.
Armchair Expert: Hosted by Dax Sheppard, this podcast interviews guests about being human.
Nice White Parents: This podcast from The New York Times focuses on the ways parents shape schools — for better, and for worse.
What did we leave out? What podcasts should we check out to support our learning, teaching, and knowledge in general? Please comment to build and grow this list.
---
Stay in-the-know with all things EdTech and innovations in learning by signing up to receive the weekly Smart Update. This post includes mentions of a Getting Smart partner. For a full list of partners, affiliate organizations and all other disclosures, please see our Partner page.
The Getting Smart Staff believes in learning out loud and always being an advocate for things that we are excited about. As a result, we write a lot. Do you have a story we should cover? Email
[email protected]