Bootcamps: A Viable Alternative to College
By: Anthony Wood
Once thought of as the only path to success, the traditional college education is coming under fire as some students ask themselves if the degree is worth the time and expense, and, if not, is there another viable option?
Research still supports the idea that a college degree is the surest path to a lucrative career. In 2015, American degree holders earned 56% more than those with only high school diplomas. Also, college degrees are a prerequisite for many jobs, the way high school credentials were in ages past.
So, obviously, undergraduate degrees aren't going anywhere. But in light of the recent college admissions scandal and its accompanying spotlight on the potential systemic problems facing American higher education, it does seem fair for students and their parents – as well as the many professionals looking to change careers – to think about alternative paths to gainful and fulfilling employment.
One strong option that has emerged in recent years as a model of practical education and job training is the short-term, intensive coding bootcamp.
Bootcamp Versus College
Two viable paths to getting a job in tech – bootcamp and college – have very different costs, timeframes, and overall outcomes. To decide between the two, you should first ask yourself what kind of educational experience you want to have. College has traditionally been the place young adults become informed, intelligent citizens, emerging with skills considered transferable to most work environments. While a majority of students and employers still accept this philosophy, the longer, more general program may not appeal to everyone.
As has been the norm for years, students working towards a degree in computer science will often spend four years earning their degree in a traditional environment. Graduating with a computer science degree therefore can mean that students have taken a generalized course of study that covers overall principles of technology and may also give students a sampling of harder programming skills.
Bootcamps teach both hard and soft skills in a fraction of the time, often 12 to 15 weeks. The programs offer hands-on training in practical coding as well as workplace communication skills and real-world problem solving. Because bootcamps are shorter, they are more adaptable and can change to match the needs of the job market. The very nature of college's set schedule and pace may not work for all learners. College is not always the right (or viable) option for everyone, which makes the flexibility of bootcamps an attractive alternative to an evergrowing pool of employers.
While employers still value the more general education college offers, there is a growing consensus that bootcamp graduates know how to work in teams, persevere to solve problems, and possess more up-to-date knowledge.
Cost of Bootcamps
Another important consideration when weighing your options is cost. College tuition has risen dramatically – and isn't slowing down. In the 1970s, annual tuition at UC Berkeley was $700 (approximately $4,500 today). By 2017, tuition rose to $35,000 for in-state students and $61,000 for out-of-state students. Even adjusted for inflation, the increase is nearly sevenfold. Private universities are just as expensive, averaging $46,950.
The debt that generations of college students have taken on has hampered their financial growth, and current students may choose another path they feel will lead to employment without years of paying back student loans. Also, even after paying for a four-year program, students may still not feel ready for work. In a 2016 survey, staffing firm Adecco found that 74% of students felt unprepared to enter the workforce, citing a lack of relevant business skills and internship opportunities.
A 12-week bootcamp averages around $11,450. To return to UC Berkeley, that's about one-third of the yearly tuition for in-state students (and one-fifth the annual price for out-of-state students). Considering that a typical university semester is approximately 15 weeks long, this price is extremely reasonable. For career changers, who may have families (but who definitely have bills to pay), the shortened time and cost means less time away from the workforce – and less money lost.
One reason for the cost savings is the fact that bootcamps don't require prerequisites. The Washington Post reported that colleges have added excessive degree requirements and remedial courses and accept few transfer credits. Therefore, if cost is a major consideration, bootcamps offer another way to a tech career.
Why Choose A Bootcamp?
The numbers don't lie. There are currently 30 million jobs that pay over $55,000 annually that do not require a bachelor's degree. The rise of intensive, short-term courses has changed the options for students or professionals who don't choose a traditional four-year program. Pioneered by design schools, these shorter, more intensive courses address many of the obstacles associated with a traditional institution.
Also, most bootcamps are young: the first was founded in 1997, while the coding school boom dates back to 2012. While youth doesn't necessarily mean quality or experience, it does mean relevance. The best bootcamps often recruit industry insiders to teach. Because tech and design change overnight, having experienced instructors with recent, real-world experience is a huge strength; a teacher who last worked in UX twenty years ago (Windows 95!) is not the best resource.
Additionally, as most bootcamps operate in fields like design or coding, all graduates must produce portfolios of their best work. Think of this as a graduation assignment, and one that's directly relevant to the hiring process: though philosophers may write theses, it's unlikely that potential employers will consult such a document. Conversely, a portfolio demonstrates exactly what value you bring to the table such as innovative, attractive interfaces, cutting-edge designs or profitable apps. With a portfolio, employers know what you're capable of – and thus, what to expect.
Without negating the value of a college education and also acknowledging that many employers still value having a traditional degree, there are alternatives that can provide value to many students, either as an add on or a stand alone experience. Intensive, immersive bootcamps can provide a solid, relevant education that directly prepares you for a career in the field of your dreams.
The best part? It costs a fraction of the time and money of a university.
For more, see:
Anthony Wood is the Global Managing Director of Shillington Education.
---
Stay in-the-know with innovations in learning by signing up for the weekly Smart Update.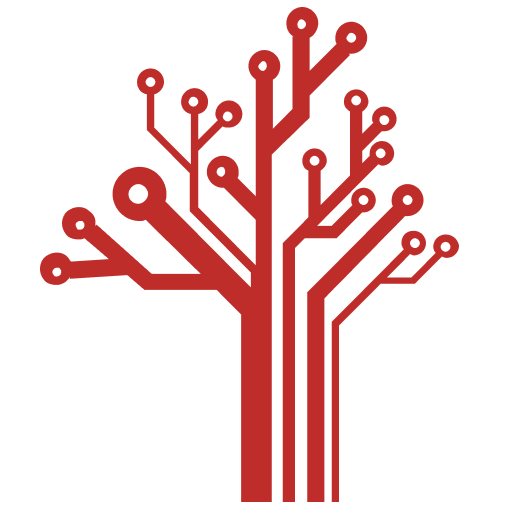 Getting Smart loves its varied and ranging staff of guest contributors. From edleaders, educators and students to business leaders, tech experts and researchers we are committed to finding diverse voices that highlight the cutting edge of learning.