To Prepare Millennials for the Workplace Add Data Literacy to Mainstream Curriculum
By: Jordan Morrow
IDC forecasts a ten-fold increase in worldwide data by 2025, with data and information being regarded as the second language of business. Unprecedented amounts of data are now being created by the Internet of Things, with technology and data giving rise to new opportunities and future careers that we haven't invented a name for yet.
Data technologies simplify data, enabling employees to analyze, interpret and draw actionable insights from it more quickly. However, a tool is only as effective as those individuals using it. Companies need a workforce that knows how to input data, generate better insights, and feel empowered to use it to inform decision making at every level of the organization- whether advising on product design, managing demand for hospital beds or providing the best customer experience.
However, the skills are not being widely taught. So, it is therefore unsurprising that just one-fifth of 16-24-year-olds feel confident in reading and using data.
A very human digital future.
For decades, so much of the value within data has not been accessible to those who can derive meaning from it. Many business leaders now appreciate that data has the power to deliver huge value back to their business and they want to empower employees to make better-informed decisions, based on insight and experience, rather than instinct. Maintaining competitive advantage also necessitates democratizing data so that more employees have greater access across the business.
As a result, there is a desperate and growing need for individuals, and more importantly millennials, joining the workplace to possess data literacy skills. These skills are defined by MIT as an ability to read, work with, analyze and argue with data so employees can contribute more to their roles and organizations.
Data literacy empowers workers at all levels to ask the right questions, build knowledge, make decisions and communicate meaning to others. This skill will become increasingly important in the Fourth Industrial Revolution, where many businesses struggle to achieve the potential from the vast – and growing – volumes of data and emerging technologies that will consume it.
Deficiency in data confidence.
The biggest challenges that companies are facing entering this Fourth Industrial Revolution is the fundamental lack of data literacy skills in the talent pool. The Data Literacy Index showed how leaders of large, global enterprises almost unanimously think that it is important for their employees to be data literate (which is perhaps unsurprising given it is associated with an additional 3-5% enterprise value) and two-thirds planning on increasing the number of data literate employees.
Yet, it seems that schools and universities are failing to ensure that students have the right data literacy skills to enter the workplace. Whilst today's students have grown up in a digital world, have familiarity with smartphones and tablets, it doesn't appear to be translating into confidence with data interrogation.
Data literacy helps boost careers.
There is an overwhelming willingness amongst employees globally to invest more time and energy into improving data skill sets. Greater data literacy has been shown to afford more professional credibility in the workplace, whilst a desire to perform well means most employees are enthusiastic about getting the most out of data.
But, while having an important role in playing in upskilling the existing workforce, the burden of training new employees entering the labor market in these business-critical skills cannot land on companies alone. Schools and universities have a responsibility to their students, as well as the wider economy and society, to add data literacy to their curriculums to prepare their pupils for the future of work. This isn't just a "nice to have" – it is a skill that will underpin their entire career and opportunity to compete on a globalized talent market.
Indeed, Paul Malyon, Data Strategy Manager at Experian recently affirmed that "We will need data skills to be employable in the future. If we look at the relatively recent past, we all used to put Microsoft Office on our CV. Now, it's an assumed skill, along with being able to use the web. Similarly, at some point data literacy will become an assumed skill – but we're not there yet!"
Curriculums must align to business skills.
As we enter the Fourth Industrial Revolution, data is becoming an increasingly important source of power and the foundation for transformational change. Schools and universities have a major part to play in empowering their students to thrive in this new environment. Curriculums must align to the new skills requirements, as traditional jobs and working practices are disrupted by emerging technologies, such as artificial intelligence, machine learning, and predictive analytics.
We want to see a combined effort from private and public organizations, educational institutions and inspired individuals to help make the shift towards a more data literate society.  And that's a large reason for bringing together a community of passionate organizations and individuals in the Data Literacy Project (@DataLitProject). We want to inspire organizations to create the most accessible and comprehensive global data literacy educational resource, whilst empowering educational institutions to place data literacy into the mainstream curriculum.
For more, see:
Jordan Morrow is the Chair of the Data Literacy Project Advisory Board and Global Head of Data Literacy at Qlik.
---
Stay in-the-know with innovations in learning by signing up for the weekly Smart Update.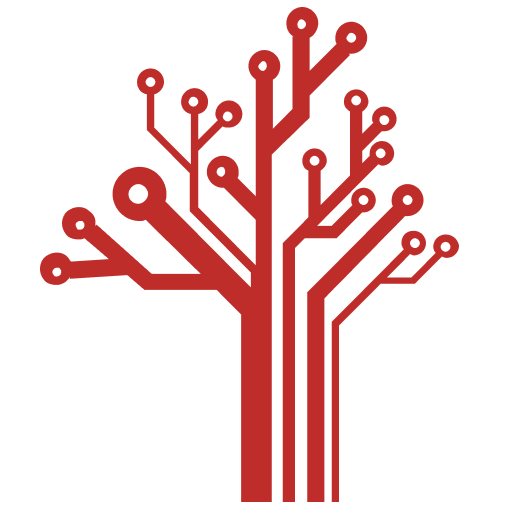 Getting Smart loves its varied and ranging staff of guest contributors. From edleaders, educators and students to business leaders, tech experts and researchers we are committed to finding diverse voices that highlight the cutting edge of learning.