How AI Curriculum Can Prepare Students for Success in a New World
By: Andrew Chen
As we enter the new year, the question on the minds of educators and economists alike remains an echo from 2018 and years past: how will technology impact jobs moving forward? And how can we prepare our students to succeed in an increasingly automated, AI-driven world?
The fear that surrounds AI, automation and its impact on American jobs largely outweigh understanding of its benefits and opportunities. This isn't new; the fear and lack of understanding surrounding AI are deeply rooted in modern culture. Concerns of job loss due to automation have been voiced and formally addressed since 1962, when President John F. Kennedy announced the "Manpower Development and Training Program," created to retrain workers whose jobs had been lost to automation. And we've all seen the headlines about how AI is impacting the job market, particularly when the news is negative.
Evidence that these fears are well-founded seemed to play out in 2018, depending on which story you read. GM's massive layoffs in November reflected the talent and workforce strains associated with the digitization of nearly every industry in America. Meanwhile, Amazon opened its first store with checkout-free shopping and automatic billing almost two years ago; self-checkout systems at our nation's retail giants are further reducing the need for cashiers and other back-office workers, and even high-paying jobs in manufacturing and IT are being automated thanks to new AI-powered tools.
Other headlines, though, tell a much more positive – and realistic – story about how AI and automation will impact jobs. A recent Gartner report found that AI will replace the 1.8 million eliminated jobs with 2.3 million new jobs in this emerging field by 2020, and employment companies like Glassdoor indicate that a growing number of AI jobs are providing lucrative career prospects to those with the requisite skills. The World Bank has confirmed that the increased use of artificial intelligence and robotics are unlikely to lead to job redundancy and are, in fact, "creating opportunities, paving the way for new and altered jobs, increasing productivity, and improving the delivery of public services."
My concern, however – and that of my colleagues – goes beyond the impact that AI will have on the workforce. Rather, we're concerned that misconceptions about automation and AI, and even the laser-focus on the impact on the job market, have overshadowed all of the positive ways that AI can change the world for the better– from creating new healthcare solutions to designing hospitals of the future, improving farming and our food supply, helping refugees acclimate to new environments, improving educational resources and access, and even cleaning our oceans, air, and water supply. The potential for humans to improve the world through AI is endless, as long as we know how to use it.
I am also concerned about how this generations-old, misplaced fear has impacted our education system and the perception of AI from our schools and teachers. AI tools are more visible than ever in U.S. schools and classrooms when it comes to management and administration; however, how can we ensure that we are teaching our students what AI actually is and how to engage with it in a way that will help them create solutions to improve the world we live in?
The truth is this: AI is the core of the fourth industrial revolution, and provides the potential for all applications and processes to get smarter and provide greater benefit for society. It already impacts every part of our lives, from how we shop to our healthcare to the cars we drive. The growth of AI could create 58 million net new jobs in the next few years, according to the World Economic Forum, while Economic Modeling Specialists International predicts that jobs in STEM fields will to grow by 13% between now and 2027. But a gap remains; while there are close to 300,000 AI professionals worldwide, there are millions of roles that need to be filled. The supply of AI talent is not meeting demand.
The solution for bridging this gap can be found in our K12 schools and classrooms. The need to educate students starting at an early age about how to not just be consumers of AI, but creators, is clear.
While there are many STEM programs that focus on coding and robotics, K12 education needs to embrace tools and curricula that teach the full complement of AI concepts in order to truly prepare students for 21st-century college and career success. These concepts include visual recognition, landmark-based navigation, object manipulation, facial recognition and expressions, speech generation, and speech recognition. Educators need solutions that remove barriers like time, cost, and intimidation, which often stand in the way of embracing new tools.
One such solution, AI-in-a-Box, is already helping schools and districts move quickly toward developing the first generation of AI-ready students, preparing them for success in college, careers, and citizenship. AI-in-a-Box leverages STEAM and project-based learning to help students acquire a deeper knowledge of AI's key concepts through the active exploration of real-world challenges and team-based problem-solving, cementing 21st-century skills needed for success in a changing world, such as collaboration, problem-solving, critical thinking and engagement. AI-in-a-Box also offers formal teacher training to support teachers in how to teach AI concepts and lessons.
According to Christine Nguyen, Director of the STEM Boys and Girls Club of Western Pennsylvania, "With AI-in-a-Box, we're giving youth the opportunity to learn and understand the AI-based concepts and technologies that they already experience in their everyday lives, and that will help them build a better world for themselves and be connected with the careers of tomorrow."
"AI in K-12 isn't just a good opportunity to teach youth the early fundamentals of coding, design and the evolution of robotics; it's also a stepping stone for our future engineers and other career paths," said James Carter, an early childhood educator at both the Jewish Community Center and the Boys & Girls Club in Pittsburgh, PA. "Science and STEAM education are subjects close to my heart, and it's very gratifying to see children learn how to grasp the future through AI ideas and curriculum."
As the educational landscape continues to evolve, the focus on AI should, and likely will, command a more prominent role in K12 curricula. Thanks to these new tools, schools, and teachers will be ready.
For more, see:
 Andrew Chen is the President of ReadyAI, the first teacher-friendly K12 Artificial Intelligence (AI) education company. You can follow ReadyAI on Twitter @USReadyAI.
This post is a part of the Getting Smart Future of Work Campaign. The future of work will bring new challenges and cause us to shift how we think about jobs and employability — so what does this mean for teaching and learning? In our exploration of the #FutureOfWork, sponsored by eduInnovation and powered by Getting Smart, we dive into what's happening, what's coming and how schools might prepare. For more, follow #futureofwork and visit our Future of Work page.
---
Stay in-the-know with innovations in learning by signing up for the weekly Smart Update.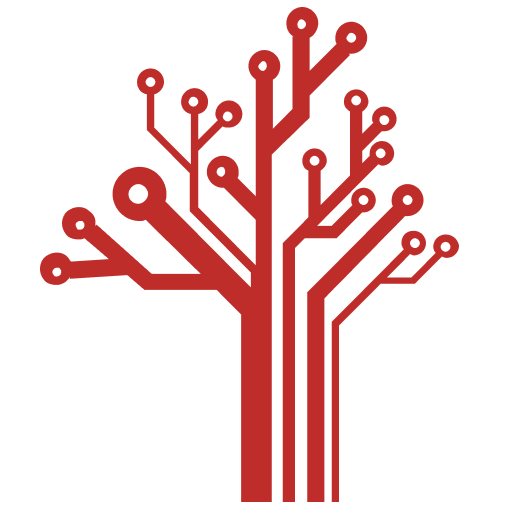 Getting Smart loves its varied and ranging staff of guest contributors. From edleaders, educators and students to business leaders, tech experts and researchers we are committed to finding diverse voices that highlight the cutting edge of learning.