Helping Students Prepare for Their Futures with LinkedIn
It can be frustrating for teachers and parents alike when teens get distracted by technology: checking text messages during class, posting to Snapchat and Instagram, and so on. However, once students leave high school and college, they will have to balance technology and social media with their real-world careers. How can we help them to prepare for that balance? And how can we help them start building their professional online presence?
The social media platform that increasingly addresses both of these needs has been around for more than 16 years: LinkedIn. With over 140 million users in the United States alone, along with countless articles, job listings, and other forms of content, LinkedIn has become an essential networking platform to use in the professional world.
LinkedIn provides valuable resources for professionals in all career fields and stages, but in recent years its offerings for high school and college students have become clearer. With proper guidance, students can use LinkedIn to network, share and create content, and research college and career opportunities. They can also learn to bridge the gap between carefree social media use and a constructive, long-term online presence. Long before students leave the classroom, we can use LinkedIn to help them start building their professional futures.
First, let's talk about safety. When I heard about high schoolers using LinkedIn, my parental red flags went up. Was it really safe for teenagers to be putting themselves in an online setting mainly used by adults? LinkedIn's current age requirement for users in the United States is 16 years old.
Putting any personal information on the Internet always carries a risk. However, most US high school students are already active online; they are digital natives, accustomed to sharing their thoughts, opinions, selfies, and even highly personal information online. LinkedIn provides them with a semi-gated, professional space to channel that urge to share into college searches, summer jobs, and internships.
LinkedIn also states that additional security restrictions are placed on high school students' accounts. Beyond the age requirement and security restrictions, though, I believe that high school students should receive parental permission before joining, whether they join through school or on their own.
Student users can access LinkedIn for a variety of purposes:
Creating an Online Professional Presence
Most teenagers have well established online presences for their personal lives by the time they graduate high school, but their professional lives need attention, too. Increasingly, future employers, college admissions departments, and recruiters are looking up potential students and hire online. A LinkedIn profile provides a polished, mature one-stop shop for any professional looking into a young adult's career interests and educational background.
LinkedIn provides several resources to guide students through creating profiles on its LinkedIn for Higher Education page here, including checklists for both high school students and college students.
Researching Colleges and Employers
Many students have thought out potential career paths before college, and some have even considered specific companies where they would like to work. Some students want to gather more information about companies and universities where they're considering applying. On LinkedIn, students can learn "insider" information about these organizations and network with current students or employees. Also, experts across many fields contribute and share articles on LinkedIn; by following them, students can stay well informed and knowledgeable about their areas of interest.
Keeping and Creating New Connections
Relationships are crucial to building a career in almost any field. Staying in touch with teachers, professors, and classmates is a great way for students to start building their own networks. However, it's often not appropriate for a teacher to follow a student on Instagram, at least while they are still in their classroom. LinkedIn provides a suitable alternative for students wanting to stay in touch with former teachers and administrators on a professional level as they head out into the world and make new contacts.
Finding an Internship
At some point, many students will want to find internships, and LinkedIn is a great place to find one. Companies, from local businesses to Google and Amazon, post intern openings on LinkedIn: currently, over 70,000 internships are listed in the US, and 17,000 of them are for high school students. If a student wants to intern with a particular company, they can set up a notification for new postings or connect with influencers within that company.
Sharing and Creating Content
Sharing quality content helps to build up an online presence on LinkedIn. If students have created original academic or professional content, such as a blog, podcast, or online portfolio LinkedIn is a great place to share it and showcase desirable skills. Some students even create TED Talks and similar personal presentations to contribute to their online professional presences!
As we guide students preparing to launch their careers and adult lives, LinkedIn is a great tool to help them build a solid foundation and learn to talk about themselves in a professional manner: no emojis required.
For more, see:
---
Stay in-the-know with innovations in learning by signing up for the weekly Smart Update.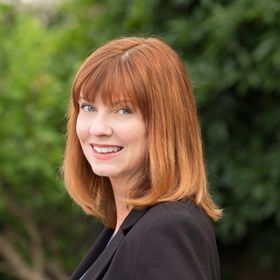 Alesha Bishop is a tech-savvy mom and a consultant for edtech companies. Alesha quickly recognized the value of the app market for children and families, co-creating Mom Maps--one of the first family-oriented apps--and co-founding the Moms with Apps developer group. She believes in the power of apps to create rich visual and tactile learning environments which can enhance the lives of all kids, especially those with learning differences.