5 Ways to Support Students' Personal Brand Equity
In the professional world, our colleagues have always had opinions about us and our work. This is now known as Personal Brand Equity and is a collection of thoughts based on the perception of someone. It's usually about one's professional capabilities, knowledge, experience, skills, talents, and distinguishing characteristics.
In a more globalized, tech-infused, mobile, and ever-changing economy, our Personal Brand Equity has become invaluable. All of us can learn to craft and develop who we are, what we have to offer, what makes us unique, and how we might communicate any of this to others. This is not about self-promotion, but rather about maximizing our best self to others. For students, how can we teach this invaluable concept long before they start their careers? Here are five primary ways:
1. Portfolios
Forget AP scores, weighted GPAs, and SAT scores. We are now in a portfolio world and economy. Our students are going to spend a lifetime sharing/selling their ideas and working to add value to others. Portfolios are the Personal Brand Equity onramp.
Students can organize, share, and feature elements of their Personal Brand Equity on digital portfolios. There are literally dozens of free commercial sites (see The 21 Best Free Website Builders). All of these have commercial upgrades, but are not required in order to have a fully-functioning site and portfolio.
To me, we cannot allow any more students to graduate from our K-12 systems without a professional, digital portfolio showcasing their best work, projects, skills, and unique attributes.
2. Publishing (Blogs/Vlogs/Video Channels)
Publishing used to be reserved for those that could justify their content through a myriad of 'experts' that had to bless the work. In this DIY era, that has changed. People can launch new careers, ventures, and successes sometimes in minutes. We have the technology where everyone can play in the big digital world. The challenge for education is to demonstrate to students that this is not just about personal interests, but rather about work and ideas that they create, develop, and share with the world. It's natural for English teachers to use blogging as a means for students to not only publish, but also learn to reflect, summarize, identify voice, and ultimately receive feedback. But publishing of some sort is really appropriate for all subject areas and projects. With over 80% of the online content consumed being video, we need to teach our students the power of using video to tell their story, as well as share projects, tutorials and so much more. YouTube dominates in many ways, but here is just one example of a list of others that are free: 7 Free Video Sharing Sites to Watch & Upload Videos.
3. Contests/Competitions
Challenging students to enter their work into contests is just one more avenue that allows people to gain notoriety and success based on talent implementation. Those in athletics and the performing arts have long enjoyed participating in various local, regional, national, and even international contests. Career Technical Education realized long ago that contests—such as Skills Challenge USA—were just one of the many ways to engage students, as well as make their work seem more real, relevant, and applicable. Well, we can now add or create the contest, or competition, in all areas of student work if we choose. There are literally thousands of online contests for almost every imaginable endeavor. Sometimes we just need to include this as an option or make our students aware.
4. Work-Based Learning/Service Learning
In the end, our Personal Brand Equity has to have significant content. In order to connect to our long-term professional Personal Brand Equity, as well as continually seeking that in which we can emerge as unique, we need to create the opportunities for our students to engage in high quality work-based, and service learning. These types of experiences not only allow us to network, be mentored, and connect skills and work to our learning, but they also create the quality content we need to share to increase the quality of our Personal Brand Equity. Nothing speaks more to the world of work, as well as higher education, than that of students engaging in significant real work (paid or otherwise) in our communities. This is where students can demonstrate value and differentiation.
5. Social Media
Many of us have long been advocating for education to view social media as one of the new literacies. First, more and more colleges, as well as employers, are looking at candidates' social media profiles to make decisions about them. It can certainly be a problem if someone has lots of negative social media activity (profanity, racism, sexism, drugs and alcohol, sex). But I would argue that it's also a problem if someone has no footprint whatsoever. Students inherently view social media as primarily social. It's our job, as educators, to show them the true, exponential power of social media.
Let's face it, every company, organization, or any variety of other groups are all using social media. It's really not optional professionally. What if all students shared their best work on Twitter, Facebook, Instagram, Snapchat, and others? Indeed, not only would that be a hands-on way of developing digital literacy, but also a way for people to drive other people to their work. If we're producing videos of our work, competing in professional contests, and participating in work and service-based learning, then we should have great content to share on social media.
Personal Brand Equity For All
This is an invaluable concept to teach all our students long before their careers are solidified. We owe them not only the knowledge and power of Personal Brand Equity, but the best chance for them to optimize their best self for their lifetime of professional pursuits.
For more, see:
---
Stay in-the-know with innovations in learning by signing up for the weekly Smart Update.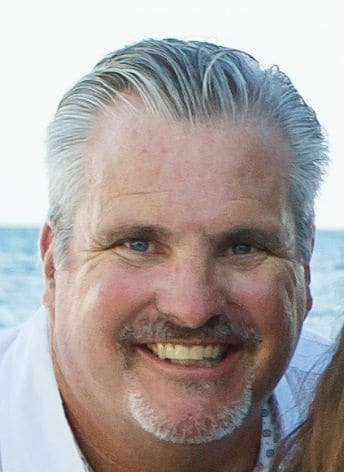 Michael Niehoff is a Getting Smart Columnist. He is a teacher, leader, blogger, and student advocate.