What Do Broad EdTech Trends Mean for Your School District?
By Karl Rectanus
When you think about it, the rise of education technology within society is very new—the most extreme in terms of human history, innovative in terms of education systems and still considered "emerging" in terms of technological advances. There has been an explosion in the amount spent on technology in school districts—for example, the amount spent on IT in 2018 is estimated at $14 billion—and it has been accelerated by the ability to use real-time data to measure success and usage, rather than traditional assumptions about user experiences. Today, millions of pieces of data are gathered, stored and used to make evidence-based decisions on how to implement a technology.
This data can also lead to a better understanding of the fidelity of a school's programs, a crucial and oftentimes overlooked measure of success. In our latest EdTech Usage Trends report, released in late 2017, LearnPlatform has the opportunity to analyze overall data points on edtech use and compare the findings to our 2015 report to identify some notable trends. As technology is deployed to improve teaching and learning strategies, educators and administrators evaluate their use of edtech in order to understand what works, what does not, and begin planning for more efficient and effective usage. An important component of this evaluation is to understand the holistic market space for edtech usage upon a school's purchase of a license.
Technology continues to rapidly advance and the education sector is one area that is poised for growth. For both vendors and educators, it becomes crucial to understand if products are used and how much, as well as the trends associated with these measures. The first iteration of the study took place from 2014-2015 and tracked the extent to which 17,000 students, across multiple schools and states, used licenses for six well-known digital tools. While these findings, which concluded that schools were paying significant amounts of money for products that students were not using, helped ascertain a general understanding of schools' usage, the need to identify growth patterns over time became apparent. Therefore, the aim of our latest EdTech Usage Trends report is to understand the industry's growth, opportunity and promise by examining the changes in edtech usage over time.
The 2017 report is based on findings over the past two years, with a baseline comparison from the results of the 2015 findings. This study reports on the same six products analyzed in 2015, and expanded its reach across 27,000 students, spanning almost 100 K-12 schools in more than 10 states. We have highlighted the key findings below, providing a side-by-side comparison from 2015-2017 to better understand the change over time:
Licenses purchased but never activated
2015: 37 percent of student licenses purchased were not activated by schools
2017: 35 percent of student licenses purchased were not activated by schools
Licenses purchased and activated, but met zero goals
2015: 28 percent of activated licenses did not meet any of their desired goals
2017: 24 percent of activated licenses did not meet any of their desired goals
License purchased and activated, meeting either 1/4 or 1/2 of their goals
2015: 30 percent of activated licenses met up to half their goals
2017: 32 percent of activated licenses met up to half their goals
License purchased and activated, meeting all of their goals
2015: 5 percent of activated licenses met 100 percent of their desired goals
2017: 9 percent of activated licenses met 100 percent of their desired goals
This data points to a significant increase in product usage, highlighting a decrease in negative actions (which include allocating financial resources for a product but lack of activation and/or inability to use the product effectively to reach desired goals) and increase in positive actions (which include deployments that meet a substantial percentage of desired goals). Furthermore, the research team calculated an EdTech Price Index (EPI), which is the weighted cost of licenses actually used—an ideal score of 1.0 means every $1 spent is fully utilized.
Using this equation, the research team calculated the EPI for both reports, with the findings as follows:
2015 EPI = 2.86
2017 EPI = 2.44
In short, a lower EPI equals better budget efficiency. Therefore, a decrease in EPI by .24 coupled with an overall increase in usage translates into schools improving their implementation of edtech products, though opportunities for improved fidelity across all organizations remain.
Trends: Increased Interoperability, Pricing Transparency and Student Data Privacy
While the results showcase an overall positive trend toward usage, identifying current trends, both accelerating implementation and hindering progression in the K-12 market, can help make sense of these results. Districts are improving their implementation process by focusing on key factors that affect product usage and fidelity including the importance of transparency in pricing, increased access for interoperability, and a renewed focus on privacy.
Implications for Budget: In 2017, K-12 districts in the U.S. spent more than $12 billion on edtech. Yet the 2017 edtech usage data reveals that an estimated 35 percent of licenses were never activated. This highlights the need for better visibility into what products are currently available within a school or district and quality insights into their impact on student achievement. There is a need for increased transparency into pricing so adjustments, both financial and organizational, can be made to improve results.
Data Interoperability: As districts continue to use an increased number of edtech platforms to improve teaching and learning strategies, it is increasingly important for these tools to work together. If multiple tools are collecting unique data sets, they need to be able to share that data with each other so districts can set up an integrated ecosystem and draw comprehensive conclusions. Accurate usage data is critical to assessing the impact of an edtech tool and for making informed decisions.
Data Privacy: Cybersecurity has been at the forefront of many news headlines recently, shining a spotlight on the need for more transparency into edtech privacy policies in order to protect student data from breaches and unethical or undesirable uses, such as selling data for targeted marketing campaigns. This hesitancy throughout the education community to implement new technologies can be overcome by schools and vendors working together to define clear privacy policies.
Results matter—when purchasing, policy and practice start to work together to help all students succeed, education systems gain confidence in the ability for education technologies to improve teaching and learning, improving usage rates through higher levels of implementation and increase fidelity.
For more, see:
Karl Rectanus is an educator, entrepreneur and adviser. As cofounder and CEO of Lea(R)n, an education innovation Benefit Corporation that empowers districts and organizations to organize, streamline and analyze education technology through its research-backed LearnPlatform, Karl leads schools and districts, states and networks, and colleges and universities in their efforts to simplify edtech selection, procurement, implementation and measurement. Karl works with learning organizations and networks across the country to establish and elevate standards of practice that drive personalized learning at scale, student achievement and equity in access. Follow him on Twitter @karlrectanus.
---
Stay in-the-know with all things edtech and innovations in learning by signing up to receive our weekly newsletter, Smart Update.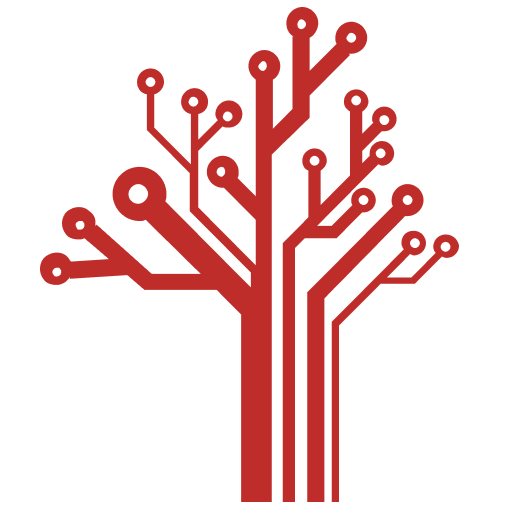 Getting Smart loves its varied and ranging staff of guest contributors. From edleaders, educators and students to business leaders, tech experts and researchers we are committed to finding diverse voices that highlight the cutting edge of learning.