Inspiring our Future Leaders with the Maker Movement
By: Connie Liu
There are not enough people working on our world's most pressing issues. From the refugee crisis to climate change to disaster relief, there are an infinite set of problems to solve, but not enough people standing up to address them.
And it is clear how differently our most vulnerable populations are served by innovation. For example, while Amazon has robotic warehouses and a 2-day delivery promise, we still have the same antiquated ways of getting donations to people on time after a hurricane hits.
There are huge disparities in how our most marginalized communities are served. It is clear that it is not more bankers and consultants that we need, but more impact-driven problem solvers. We need people willing to step up and find new ways to address age-old problems.
And our youth are the generation to do that. But in order for them to play a role in building a better future, they need to be equipped with the tools to take action and the confidence to step up.
With Project Invent, the initiative I lead, we spend our days thinking about how we can catalyze youth to build a better world. Because all youth have ideas that can change the world. We just need to help them see that.
So we get young high school students tackling real problems in their own communities, giving them a chance to empathize with the challenges people face, build creative solutions, and share their innovations with the public.
And they have not let us down: students in Project Invent have designed incredibly impactful technologies, inventing everything from smart wallets to help the blind detect bill denominations to new products to combat stress & anxiety. 60% of our teams have been recognized in national competitions and 80% continue their projects into the second year, inspired to continue to create their impact. Driven by their desire to make a change, students are eager to learn the tools and processes to get there.
And what we have found is that when you give students the chance to make an impact, they step up to the challenge. But a lot of design goes into crafting learning experiences that best empower students. And for Project Invent, making has become a core part of the way we catalyze young changemakers. We have students tackle problems through making so they can literally see their ideas become a physical reality. When students see themselves create something that buzzes upon a turn or lights up at the wave of a hand, it's nothing short of magical. However, when they learn these skills in the context of making an impact, it adds a whole new dimension. Imagine if the motivation for making something buzz when you turn is to help a blind person cross a street safely. What about if the light that turns on at the wave of a hand helps an aging individual make their way down the stairs safely in the dark?
Through making, students develop the creative confidence that they can create anything. Through making for impact, students see that they can change the world.
And we've found that the six elements of high-quality project-based learning shared by HQPBL have been key to building these empowering experiences:
Authenticity:

We connect students with real people in the community who become their project partners throughout the year and give them feedback, stories, and support throughout their invention process.

Public Support:

The most powerful vote of confidence in a student's work is seeing people outside of their parents and teachers care about what they do. Students in Project Invent all present their work at Demo Day, a final showcase where students pitch their impactful inventions to tech leaders and investors for the chance at funding.

Intellectual Challenge:

We push students to build skills beyond what they think they are capable of. Making happens to do a great job at that.

Collaboration:

The idea of a lone genius or lone inventor is a myth. Students need to learn how to work with one another, balance multiple perspectives, and build on each other's ideas to develop truly impactful innovations.

Project Management:

Students need to be in charge, making all of the key decisions, votes, and compromises that make the experience truly real-world.

Reflection:

In order to best make an impact, students need to reflect on their own privilege, have the humility to defer to their user and admit that they don't know the best solution (and the user does), and deeply empathize with the problems that exist around them.
And it is crucial that students are getting these empowering experiences before college. By the time students go to college and enter their careers, it becomes steadily riskier to test their ideas for changing the world. If we want students to question the status quo and take action to build a better world, we need to show them how early on.
With the goal of inspiring youth to step up in the face of urgent problems, we need to teach them that they have both the ability and responsibility to build a better, safer, more equitable future.
There is a budding ecosystem of organizations working to empower youth to bring their ideas to life. LaunchX is bringing entrepreneurship programs into schools. The Future Project is building programs for underserved youth to make their dreams a reality. Dent Education has created an incredible program for empowering the high school students of Baltimore. One Stone puts design for good at the center of their school.
This is critical work if we want to disrupt the status quo. If students in every school had a place to create their ideas for building a better world, there is no doubt that our world would be a better place. Our youth are some of the most passionate, empathy-driven individuals our world has to offer. We can see that in the uprising of the Parkland teens after their school shooting or in Alexis Lewis, young inventor and spokesperson for youth. Imagine if we could catalyze every student to take action and live a life of impact.
And despite the focus on making, invention is also incredibly accessible. You don't need a decked out makerspace; you don't need to be an engineering major. We have run our programs in classrooms with a Chromebook, Arduino, and cardboard. We just need people ready to create powerful learning experiences for youth and catalyze them to change the world.
Connie Liu is the founder of Project Invent. Follow Project Invent on twitter: @project_invent
For more, see:
---
Stay in-the-know with all things EdTech and innovations in learning by signing up to receive the weekly Smart Update.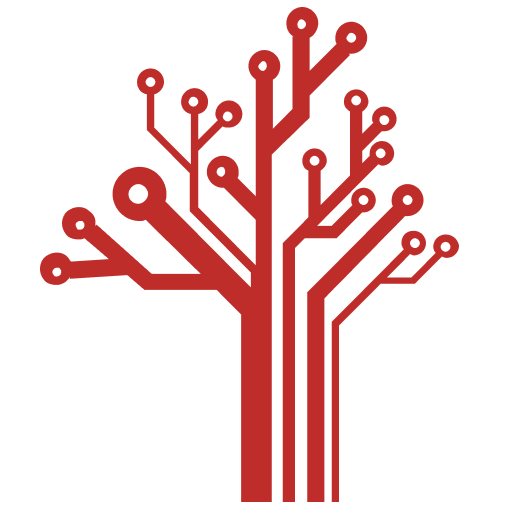 Getting Smart loves its varied and ranging staff of guest contributors. From edleaders, educators and students to business leaders, tech experts and researchers we are committed to finding diverse voices that highlight the cutting edge of learning.