Social Emotional Learning and the Future of Education
By Giancarlo Brotto
Despite widespread access to education in most parts of the world, today's children have massive variability in their skills. This reflects the context and environment in which children grow up, and in many cases, school may be the only place where any deficiencies in a child's entire self-development can be addressed before they become an active member of society.
According to The Organisation for Economic Co-operation and Development (OECD), social and emotional skills are the abilities that regulate one's thoughts, emotions and behavior. These skills differ from cognitive abilities because they impact how people manage their emotions, perceive themselves and engage with others, rather than indicating their raw ability to process information.
In practice, social and emotional learning (SEL) is the process through which children and adults acquire and effectively apply the knowledge, attitudes, and skills necessary to manage emotions, set and achieve positive goals, demonstrate empathy for others, maintain positive relationships, and make responsible decisions. Developing these core life skills through SEL is crucially important to a child's development as it directly correlates to how socially, academically and professionally skilled that child will be as an adult.
The OECD conducted a study on skills for social progress and the power of social and emotional skills; detailing the impact of developing those skills and highlights an underlying societal issue educators and world leaders need to prioritize.
The impact of social and emotional skills on life outcomes
According to the OECD, findings from the General Education Development (GED) program, indicated GED recipients who dropped out of high school and passed the GED test had "very similar levels of cognitive skills to regular high-school graduates but poorer social and emotional skills." When analyzing their social and emotional skills, the study found they had more in common with high-school dropouts than graduates. It was also discovered that a lack of SEL regularly correlated with undesirable life outcomes, such as an increased chance of unemployment, divorce, bad health, imprisonment, violent and criminal behavior.
These core development skills also have a direct effect on employment success. The study revealed extraversion is the best predictor of leadership outcomes while traits of open-mindedness (a skill that combines creativity, curiosity, and tolerance) drive lifelong learning and have a direct correlation with academic achievement. The study found emotional stability skills (a skill that combines stress resistance, emotional control, and optimism) are found to be the most predictive of mental health and have positive relationships with task performance and organizational citizenship, whereas the antithesis of emotional stability, hostility has a negative effect on both.
Why most schools have not successfully identified the value of developing SEL
Social and emotional skills are said to be indicators of how well a person adjusts to his or her environment, how well they adapt to change and, ultimately, how successful she or he will be in life. In fact, core development skills such as conscientiousness, extraversion, emotional stability, openness, and agreeableness can be equally or even more important than cognitive skills in determining future employment. Despite these skills being related to consequential life outcomes, many teachers struggle to find effective ways to prioritize, teach and assess social and emotional skills and thus, we see related challenges.
Many teachers today were educated in a system that did not recognize and promote the importance of SEL. However, these teachers, who are skilled and familiar with teaching a content-based curriculum now find themselves in a position where they need to modernize their style of teaching to be both content and competency-focused.
Numerous school systems across the globe in places like Japan, Estonia, New Zealand, Australia, Finland, Ontario, and Alberta – to name a few – explicitly call out the importance of developing the whole child within policy documents, yet with many of these systems there is still much work to be done to provide resources, support and training to assist teachers and even the system itself to  transition from a subject-based curriculum to a competency-based one. Unfortunately, due to a lack of assistance, some teachers may not understand how to best foster these skills in their students while staying on track with their content lessons.
When will SEL become a priority?
Globally, teachers recognize the opportunity that forming, shaping and developing social and emotional skills presents, however, schools have still not prioritized SEL. According to a United States national teacher survey by Civic Enterprises called, THE MISSING PIECE, a report for CASEL, teachers widely endorse SEL, with 95 percent of those surveyed believing social and emotional skills are teachable and SEL will benefit students from all backgrounds.
THE MISSING PIECE also states:
 "Eight out of ten teachers think SEL will have a major benefit on students' ability to stay on track and graduate and will increase standardized test scores and overall academic performance. Three-quarters believe SEL will improve student academic achievement. Research supports teachers' views in this regard. A 2011 meta-analysis found that students who receive SEL instruction have academic achievement scores an average of 11 percentile points higher than students who did not participate in SEL programs."
The skills that relate to helping a person achieve a higher-quality life can be incorporated into collaborative, team-focused lessons in the classrooms. Any teacher can activate and develop these skills in students by creating activities that involve students working collaboratively in the classroom.
As parents, educators and policymakers learn about the power of SEL strategies and their proven success, the relevance and urgency of implementing of SEL increases. As the education world collaborates on this transition and shares best practices for modernizing their pedagogies to incorporate SEL, we will forge a more well-rounded education system and produce more socially responsible and aware citizens who will be better prepared to work together to create better communities, nations and ultimately, a better world.
For more, see:
Giancarlo Brotto is the Global Education Strategist at SMART Technologies and has more than 20 years experience working in education technology in K-12 and university environments. His areas of expertise include education policy, classroom practice, training and professional development, education research and technology implementation. Find Giancarlo on Twitter at @4GBrotto.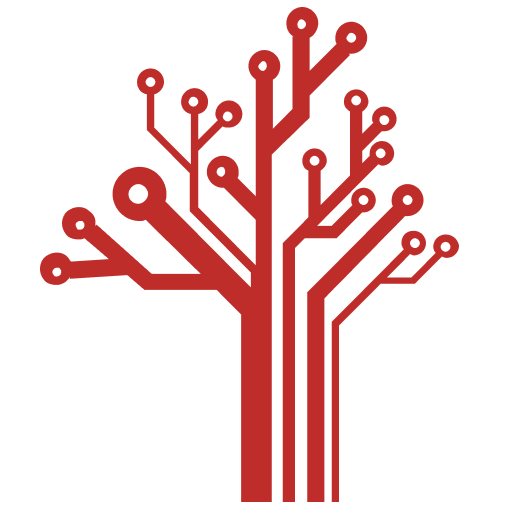 Getting Smart loves its varied and ranging staff of guest contributors. From edleaders, educators and students to business leaders, tech experts and researchers we are committed to finding diverse voices that highlight the cutting edge of learning.