Personalized Learning Experiences: Why? And How?
An important theme in education today is "how can we best personalize the learning experiences for our students?" There is a shift from teacher-centered to creating a student-centered and optimally, a student-driven classroom, where students have choices in the pace, tools, learning objectives and based on their interests. There are many benefits to personalized learning, especially through promoting student voice and choice, a flexible learning pace, and the ability to learn anytime, from anywhere. Knowing how to find the most beneficial resources that will empower students to develop their skills in the content area, and have their respective needs met to go about doing this can be a challenge when considering the typical class period length and number of students taught per class. Setting aside time to provide authentic and meaningful feedback to each student and be able to individualize the learning materials is critical for student success.
When I got started with personalized learning, it was because I wanted to do more than have all students completing the same activities each day. I wanted to encourage students to self-assess and choose their own learning paths. To accomplish this, I would create a Blendspace lesson or use Edmodo (an LMS) to post links to videos and games. By using these tools, it opened class time for me to work with each student. Being able to provide one-to-one instruction made a tremendous difference in how we were learning in our classroom. To personalize learning in your classroom, consider your student needs and think about what it is that you want to do differently for them. This is what got me started and led to many changes within my classroom. Simply put, I came to the realization that I just was not doing enough for my students.
Why the Change?
I started to see a decrease in student engagement and realized that having all students do the same thing was not meeting each student's needs. I thought that providing different activities would lead to a more "personalized " experience for each student. However, I realized that while some activities were beneficial, simply having students engage in these activities lacked in true accountability. I did not always know the results of the activities they had chosen, or see if they did, in fact, watch the whole video. I thought that opening up different ways for students to practice and letting them choose would be a good way to provide more personalized learning experiences, but I realized that I was wrong.
Over the past few years, from reading some great books like Blended Learning in Action, and Personalized Learning: A Guide for Engaging Students with Technology, becoming more active with Twitter chats, and by attending conferences such as FETC, PETE&C, and ISTE, I have a much better understanding of personalized learning and the benefits and methods for implementing it in the classroom. There are so many benefits of personalized learning and how it serves to prepare students for the future, especially with the entry of AI (Artificial Intelligence) into the educational sector. Students need to be able to explore, problem solve and work independently, which is what can be achieved in a personalized learning environment.
Ways We Can Personalize Learning
In order to create a personalized learning environment, it's not necessary that technology be involved or that students use some specific digital tool. There are many ways to provide these personalized learning experiences within your classroom with a mixture of technology and simply using some traditional instructional methods and activities.
Virtual Learning Spaces and LMSs (Learning Management Systems)
When I recognized the need to shift from simply providing a list of activities for students to choose from, I started to use Edmodo as a virtual space where students would be able to interact, access resources and more importantly, ask for help whenever they needed. Edmodo brought about so many positive changes in our classroom.
The first improvement was that students were able to ask questions or find out their assignments, simply through the space I created on Edmodo. I noticed a decrease in the number of students coming to class unprepared or upset that they could not complete an assignment because they did not understand the material. I was easily able to connect with each student and address any concerns they had, outside of the classroom.
Students started to collaborate more, developing their interpersonal skills in the virtual space, which led to more positive peer interactions in the classroom and the development of (SEL) social and emotional learning skills.
Students developed more confidence speaking in class because they had the opportunity to interact with their peers in the online space, which led to an increase in their comfort level in class.
There was an improvement in accountability, students knew when assignments were due, what they had missed in class, and even started to create their own ways to use Edmodo. They could post an image of a project or assignment and ask questions, so there was not a loss in learning time, as there was before we started using Edmodo.
For some students, the idea of using technology was out of their comfort zone, and having time to build their tech skills as well as digital citizenship skills, led to great student interest in the benefits of using technology in the classroom.
Whether you decide to use Edmodo or are already using Google Classroom, Schoology, Canvas or some other platform, I think it is important for teachers to create an access point for students to connect with the teacher, their peers, and the content.
Projects and Project Based Learning
Beyond Edmodo I wanted to create even more opportunities for students to practice, in a way specific to their needs, that would also empower them to make choices in how they show their learning. For projects, I create a basic rubric of content requirements but offer a variety of choices for students to decide which digital tool, if any, to use for creating their project. By doing this, students apply their learning in a more authentic and meaningful way that is more personally relevant and unique to them, and that meets their comfort level. As a result, not only does this build their content knowledge by creating a more meaningful connection, it also increases their motivation and engages them more in learning.
Project Based Learning (PBL) is a way to promote student-driven inquiry, where students can create their own essential question and explore something that is of interest or a passion to them. PBL promotes critical thinking, creativity, problem-solving, and enhances the learning potential for each student as they create their own learning path. This year we have built upon our PBL experience by connecting globally with students in Spanish speaking countries by using Edmodo and Flipgrid. The integration of these tools in PBL has amplified the learning potential of the students and connected them with more specific, relevant information for their PBL and promoted student agency through the self-directed learning.
Blended Learning and Station Rotations
The past couple of years I have been creating more of a blended learning experience for students, mixing the traditional in-class instruction with some interactive lessons and communicative work done outside of the classroom. Blended Learning creates a more student-centered approach with many benefits. There are many tools available which make this possible and provide students with engaging ways to learn and the timely feedback necessary for continued growth. To create opportunities for students to learn and practice the content, there are many game-based learning tools such as Kahoot!, Quizlet, Quizizz, and Quizalize. Each of these offers different ways to play in class as well as at the student pace.
There are options for interactive lessons, through which students can watch videos and respond to questions to check for understanding. Some tools are EDPuzzle and Playposit, which integrate with some of the Learning Management Systems, making it easy to share lessons with students. There are also more interactive lessons that can be created and assigned as student pace, through Formative and Nearpod. Each of these also providing immediate data and feedback for students, through a variety of question types and content that can be included to promote student learning.
Another option is to create stations in your classroom, where you divide students into small groups with a different activity prepared for each station. Any of the above tools can be used at the stations, as well as having traditional tools such as student made flashcards, worksheets and other hands-on tools for learning. By implementing stations in class, it leads to more opportunities for students to interact with one another and for the teacher to work closely with each group and each student. For teachers, the time previously reserved for lecturing or leading for the class period is now better spent being the facilitator in the room and giving the students the opportunity to build their skills, learn to self-assess and being available for them to provide the individualized instruction and give feedback as needed. For students, the benefits are that they now have more choices in learning, become more comfortable throughout the learning process by building connections with peers and emerge as more confident learners who are having their interests met in the classroom.
For more, see:
---
Stay in-the-know with all things EdTech and innovations in learning by signing up to receive our weekly newsletter, Smart Update.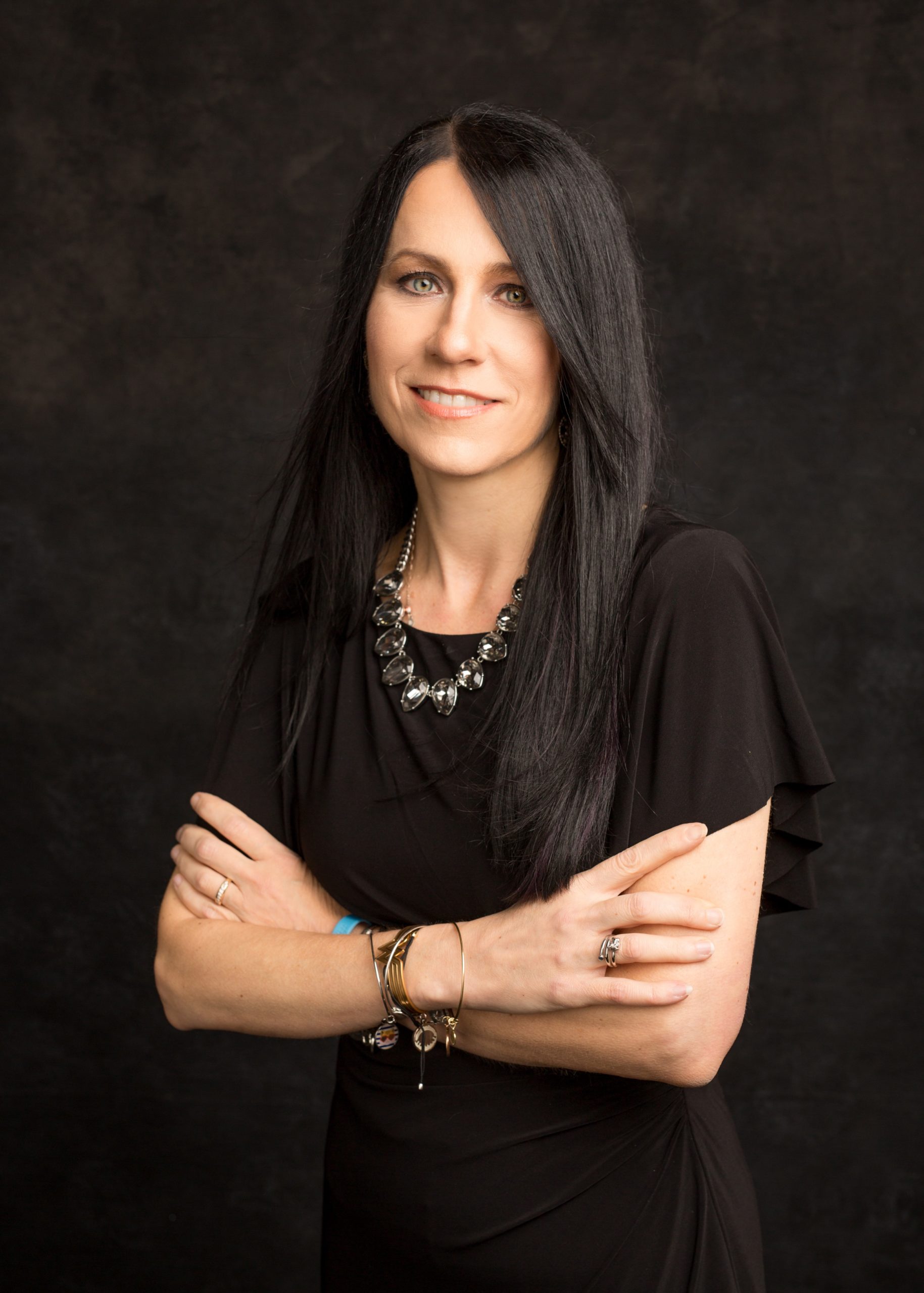 Rachelle Dené Poth is a Spanish and STEAM: Emerging Technology teacher at Riverview High School in Oakmont, PA. Rachelle is also an edtech consultant, presenter, attorney, and the author of seven books, her most recent Things I Wish [...] Knew includes stories from 50 educators. Rachelle is an ISTE Certified Educator. Follow Rachelle's blog at www.Rdene915.com.