How Big Data Can Inform the Future of Re-Skilling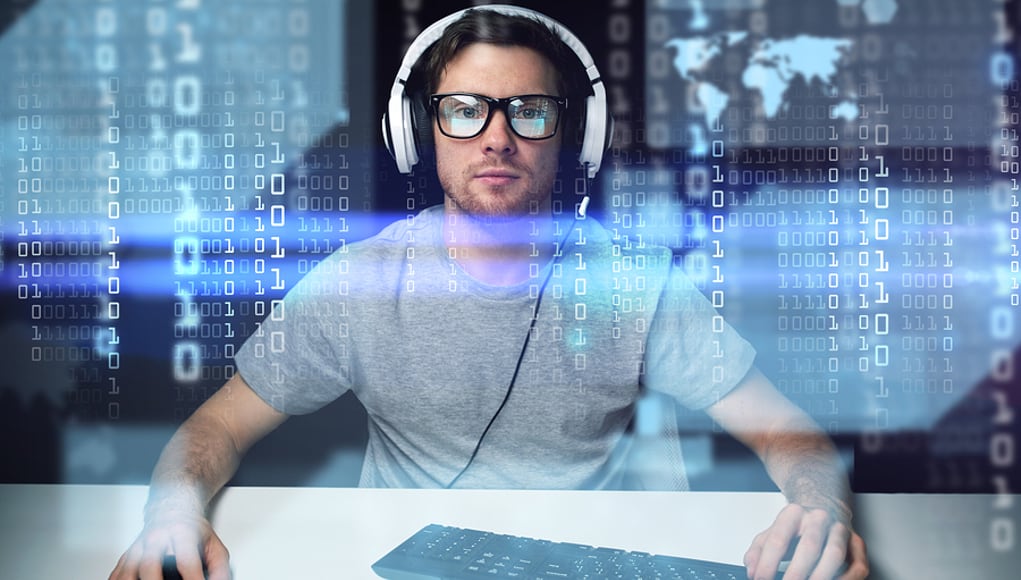 You've probably seen us talking about what our workforce is going to look like in the near (and not-so-near) future. AI, complexity, lifelong learning, gigs, skills training and more will all play increasingly large roles in the global economy (for more, see our Future of Work series).
Luckily, while the uncertainty that comes along with change of this magnitude tends to scare (or at least intimidate) us, in this case there is cause for optimism.
The World Economic Forum recently released a new report entitled Towards a Reskilling Revolution: A Future of Jobs for All, which analyzes opportunities for people who will likely be forced to shift career paths as a result of new technologies and automation. Their findings may provide a breath of relief for those feeling anxious about the future.
The authors start the report with the sober recognition that "as the types of skills needed in the labour market change rapidly, individual workers will have to engage in life-long learning if they are to achieve fulfilling and rewarding careers," before going on to discuss the fact that "while there has been much forecasting on transformations in labour markets, few practical approaches exist to identifying reskilling and job transition opportunities."
This missing component of current discourse is exacerbated by "a conundrum often cited in the current debate on the future of [work, which] is the contention that 'not every displaced coal miner will be able to become a software engineer,'" say the authors. Essentially, this rhetorically charged argument asks: how do you get someone from point A to point B?
This is where things get exciting. To answer this question, the authors look at the fundamental things people in a given role can do and the things they would need to do in a new role, and break that process of skills development down into more primary components.
They then used big data analytics of online job postings to try and uncover reskilling pathways and transition opportunities. To assess the data, the report uses "similarity scores" to "express the overlap between the activities or tasks that need to be performed in a role, as well as between primary indicators of job-fit such as knowledge, skills and abilities, and between secondary indicators of job-fit such as years of education and years of work experience." Their analysis enables data-backed analyses such as the following:
The authors recognize, however, "that within the full range of possible job transitions, there are a number of transitions that may be viable options—in the sense detailed [above]—but which are nevertheless unlikely to represent sustainable or attractive options for the individuals seeking to move jobs concerned. Two parameters capture these concerns: the long-term stability of the target job and its capacity to financially uphold (or improve) the standard of living to which the prospective job mover is currently accustomed." This idea is reflected in the chart below, which shows that ⅓ of workers likely to be displaced would see a wage drop in their transition.
The average of that decrease, based on the authors' analysis, is likely to be $8,600. This is no trivial amount for most American families. The key question is how we can better anticipate and proactively manage the current realignments and transitions coming our direction, and shape the the future of work in a way that expands economic growth and opportunities for all.
This analysis, while concerning, is also empowering. It shows that, while wages are likely to fall for some, very few workers are likely to have their entire economic future upended by automation and AI, and it is not too late for anybody to set themselves up for advancement. Most importantly, it is an early exploration of pathways forward for the significant portion of the global economy that will need to adapt to an uncertain future, and is a useful resource for those looking to ensure their own continued advancement in the world.
If you're interested in learning more, you can access the full report here. Additionally, consider signing up for our weekly newsletter–we have our eyes trained toward the future, and discuss topics like those found in this post on a regular basis.
For more, see:
---
Stay in-the-know with all things EdTech and innovations in learning by signing up to receive the weekly Smart Update.
The Getting Smart Staff believes in learning out loud and always being an advocate for things that we are excited about. As a result, we write a lot. Do you have a story we should cover? Email
[email protected]