Real-Life Examples of Design Thinking in the Classroom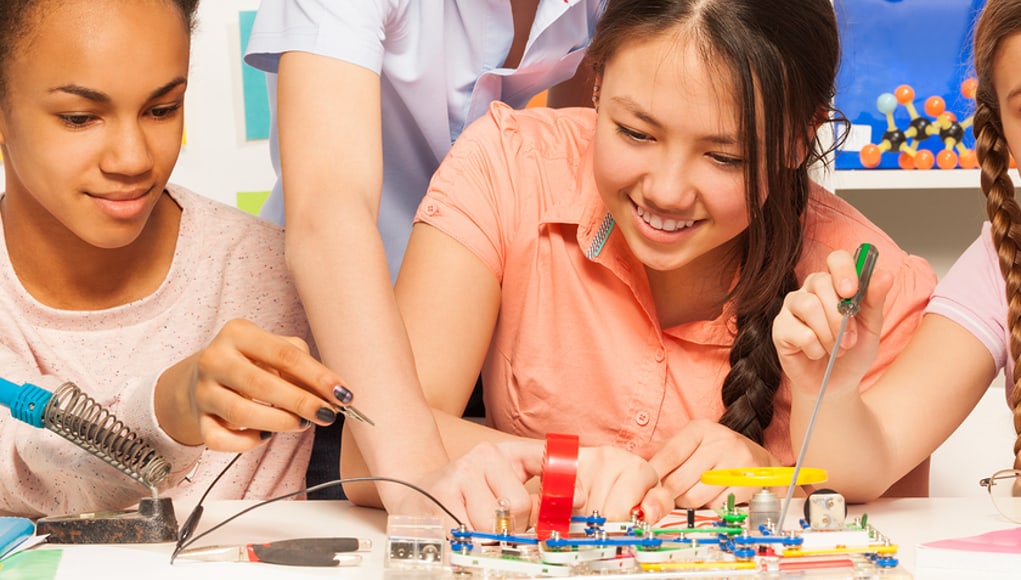 We are all continually trying to respond to a rapidly evolving global economy and the many dynamic cultural shifts therein. This response includes new pedagogies that are evidenced by new standards, assessments, tools and learning environments.
One such attempt to connect how the real world is problem-solving and what one can do in classroom environments is through Design Thinking. Early design thinking appeared in the late 60's and early 70's and has recently started to influence and infiltrate business and K-12 environments.
Much of the influence is coming from folks at IDEO, the industry leader, and the d. School at Stanford University, the higher education torchbearer. The rationale behind design thinking centers on a pedagogy aimed at creating and facilitating future innovators and breakthrough thinkers. It is about creating creative and collaborative workflows engineered to tackle big projects and prototyping to discover new solutions.
And although we have K-12 schools incorporating design thinking into their curriculum and instruction, as well as educators attending design thinking workshops at places like the d. School at Stanford, what does design thinking really look like in K-12 classrooms and schools?
Kicking Off The School Year
New Tech High School Napa Principal Riley Johnson began this school year with a three-day school-wide design thinking challenge for his staff and students.
According to Johnson, it was important that both students and teachers were immediately immersed into a three-day design thinking environment that would set the tone, culture and their mindsets for the upcoming school year.
Johnson said 415 students participated in a cross-curricular, cross-grade challenge that examined the question: "How might we tackle a problem that our community (global, national or local) faces?"
Teachers guided the students through specific themes and students selected a theme that interested them most before getting in mixed grade groups. The themes were: teens, human rights, water, privacy, violence, equity, immigration, change as growth, food waste and robotics. Students, in their theme groups, had to go through a process of building empathy in potential users, creating a needs statement, brainstorming and ideation, generating prototypes and testing their ideas. Everyone presented and there were prizes awarded.
New Tech High Napa teacher Angelene Warnock said they were hoping to build a sense of shared empathy by taking all 415 students through the process together. "We hope to use design thinking as a stepping stone to deepening the already strong student culture we have," said Warnock.
Even the New Tech High Napa students appreciated the school-wide intro to design thinking. "As a student, it was exciting to be able to start the year different from all other schools," said senior Ami Ambu. "New Tech High has always stood out and gone down their own path and this challenge will help us continue to do that into the future."
The High School Classroom
Veteran science teacher Rebecca Girard, of Notre Dame High School in Belmont, CA, has been using design thinking as the foundational approach for her students to solve real-world problems.
Her students develop their own driving questions to investigate ways to share their learning. The scientific method and design thinking have many similarities according to Girard. "Over the past couple of years, I have been more clear about using the design thinking model in my science classes. I have especially focused on developing empathy and creating projects to share with others for feedback and reflection," said Girard.
Sample design thinking projects have included: students designing their own labs experiments to discover and understand content, designing a solution to "why doesn't everyone compost", and the IDEO Ebola Challenge. Girard's science students are also pursuing year-long design thinking projects that become their digital portfolios.
Notre Dame History Teacher Gabor Molnar has demonstrated that design thinking goes beyond the science and the scientific method and can be applied to all disciplines such as social science. Students in Molnar's classes are studying the history of immigration in the U.S. but applying to the political challenges and solutions of today. Students used a variety of sources: blogs, news, political campaigns, music, song lyrics and more.
The Elementary Classroom
Design thinking challenges and projects are not limited to high school environments. At Hall Middle School in Marin County, CA, Jennifer Fry's fifth graders were immersed into design thinking last year in her digital art class.
Fry used design thinking with her students when they constructed interactive sculptures using a variety of media. Students worked in teams and were given one constraint: design and execute their sculpture in one class period. The idea was to model how engineers and architects, for example, view constraints not as obstacles, but rather as gateways to deeper resourcefulness and innovative thinking.
Her challenge looked like this:
Build a sculpture using the available materials with a moving and/or interactive component by 9:30. Additional information:
Your sculpture must have a MOVING and/or an INTERACTIVE element.

Consider the VISUAL component of your sculpture. What will the viewer SEE to draw them in?

You DO NOT have to use every

 Little Bit

in your kit. Use only the ones you need.

You may borrow bits from another group with their approval ONLY.

You may check out a SPECIAL Little Bit from Ms. Fry. The list is on the board.

Use the materials on the back table and on the supply shelves to construct your sculpture.

If you need something you don't see, ask Ms. Fry.

Take CARE of the Little Bits!
Fry's hope was to have the students look at and interact with other's work, provide feedback and debrief the experience. She admits that although this project was an experiment and she didn't know what to expect, it was a fantastic learning experience for herself and the students.
"In the ten years I've been teaching, I don't remember ever seeing the level of engagement and ownership of learning as I did with this project," said Fry. "Every student was able to achieve a level of success no matter his or her skill level. They had to be creative, develop something that was personally meaningful, worked within the constraints, and used technology that was new and different."
For those educators and systems trying to incorporate more project-based approaches that emphasize problem-solving, relevance and collaboration, design thinking curriculum will have a great deal to offer.
For more on design thinking see:
---
Stay in-the-know with all things EdTech and innovations in learning by signing up to receive the weekly Smart Update.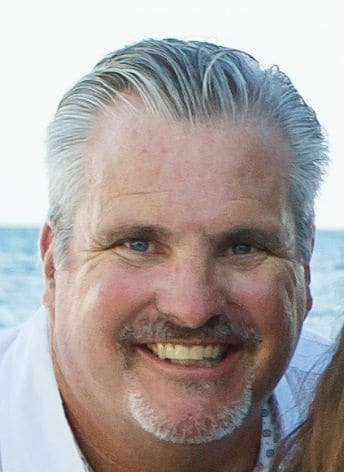 Michael Niehoff is a Getting Smart Columnist. He is a teacher, leader, blogger, and student advocate.