SOLE: Hacking Today's Education for the Future
By Dr. Jeffrey McClellan & Justin Aglio
Could you hear if your ears were square?
Imagine a second grade class period led by one big question that encourages curiosity and deeper learning. Students self-organize into groups and collaboratively research using technology. After about 30 minutes of research, student groups present their findings to the class and discuss, all within one class period.
Welcome to SOLE.
What is SOLE?
In February 2007, Professor Sugata Mitra introduced Self-Organizing Learning Environments (SOLEs), which draw on children's natural curiosity to create a dynamic space for students to learn, interact and develop critical problem-solving skills.
SOLE is transformational and extremely simple to implement. It integrates the use of technology with elements of problem-based learning, flipping the classroom and making students the leaders of their learning experience. While other pedagogies produce similar results, none can match the simplicity of implementation and organic spread.
A Self-Organized Learning Environment can exist anywhere there is a computer, internet connection and students who are ready to learn. Within a SOLE, students are given the freedom to learn collaboratively using the internet.
An educator poses a Big Question and students form small groups to find an answer. During a SOLE session, students are free to move around and share information. Near the end of a session, they have the opportunity to present what they learned with the whole group.
SOLE sessions are characterized by discovery, sharing, spontaneity and limited teacher intervention.
It is recommended that SOLE sessions be held for at least one hour per week in the classroom.
Click here to open a larger version of this infographic.
SOLE CLE
With support from the DBJ Foundation, SOLE CLE was launched in January of 2015 and is being led by Dr. Jeffrey McClellan, who also founded MC2STEM High School.
The simplicity and power of SOLE, coupled with the strategic development of a system to support growth and spread, makes it incredibly easy for teachers to use SOLE in their existing environment. As teachers have seen how easy and impactful it is, they themselves have begun sharing SOLE with their colleagues. Since its launch, SOLE CLE has registered users in 34 states in the U.S. and 32 countries.
To date, SOLE CLE has registered more than 2,700 users who have created over 3,200 Big Questions aligned to educational standards. These users are sharing resources to support SOLE sessions with students age five to adult. This kind of growth and scale is unprecedented for an inquiry-based teaching pedagogy. SOLE CLE continues to learn from the field and refine its support system.
In short, SOLE CLE has found a way to hack the system.
1,000 Student SOLE CLE Event
What is in your heart and in your mind about the ownership of power in your community?
Our partner organizations included TRI-C, CMSD, NEOMED, CSU, HPAC, TIES and AmeriCorps at the 1,000 student SOLE event. Students were able to experience how SOLE helps students go beyond their own feelings and opinions to formulate a position and communicate it using reliable information gained from external resources. This SOLE event featured young people discussing the important issue of the day and applying the skills of researching, listening, critical thinking, cooperating and social responsibility.
On March 18, 2016, The Treu-Mart Fund sponsored a student-centered dialogue with 1,000 high schoolers from Ohio in a discussion around the issues of community engagement and safety in the 21st Century. Learn more in this short video:
The Research Results
A multi-methods evaluation was carried out to assess SOLE's effectiveness. The following are some of the highlights from the research:
Students increased engagement and enthusiasm.
Students improved their academic, social, and self-management skills.
Teachers shifted their roles within the classroom.
Teachers shared SOLE with other teachers organically.
Teachers used SOLE to become more open to other pedagogical changes.
Students' self-confidence and presentation skills increased
Why SOLE, Why Now?
Learning how to learn is more important than simple content knowledge. Students must develop skills such as critical thinking, problem-solving, collaboration, communication and creativity to lead in the future.
Technology has never been as quick or as accessible as it is today. Education must account for the increased benefit of technological skills and teach students how to sift through the massive amount of available information.
Motivation is a predictor of academic achievement. Students perform better when they are motivated to learn about the subject they are studying.
Self-management is another predictor of academic achievement. Students need to manage their emotional states and keep focused on the task at hand. Those who develop self-monitoring skills and metacognition will perform better academically.
What's Next?
10 Million Students Worldwide! The goal is to impact an entire generation of students.
For more, see:
Dr. Jeffrey McClellan is the Founding Director of SOLE CLE. Follow him on Twitter: @jeffmcclellan9
Justin Aglio is the Director of Innovation at the Montour School District. Follow him on Twitter: @JustinAglio
---
Stay in-the-know with all things EdTech and innovations in learning by signing up to receive the weekly Smart Update.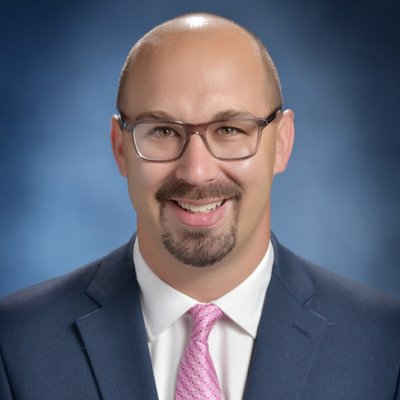 Dr. Justin Aglio is the founding senior director for the Readiness Institute at Penn State. In addition to his duties at Penn State, he is a visiting LearnLab fellow at Carnegie Mellon University, Getting Smart columnist, and a member of the Remake Learning network.