4 Tips to Ensure Teachers Use The EdTech You Purchase
By Andrea Friend and Stacey Ryan
Schools strive to implement the latest and greatest technology tools, but new tech is nothing if it doesn't align with your district's mission, vision and the classroom teaching models already put in place. Instead of just purchasing the shiniest new technology, more districts are asking important questions such as:
How does this fit with our current technology plan?
Can it be used for multiple purposes?
How will it impact student achievement?
At Andover Middle School, our two classrooms are fully equipped with interactive whiteboards, projectors, document cameras and Lightspeed audio systems. We also have access to Chromebooks, iPads, Surfaces and other technology available through the school or district technology department.
In our experience, the most successful technology shows immediate benefits for our students and has multiple purposes. As educators, if we see that the new technology does not align to what we are doing in our classes, it will quickly become something we don't use. For example, if there's a class that does a lot of project-based learning, we will lean towards tools and resources that promote collaboration and sharing of ideas.
So how do you make sure your newest ed tech purchase is something your educators can and will use? Here are four easy tips.
1. Understand the Teacher Implementation Process
When it comes to new technology, we always consider the longevity. Because once we implement it, we need it to last! To determine this, our instructional coaches first learn the ins and outs of the new tech to develop best practices to pass along to the educators. They often come into the classrooms as a second set of hands and help with integration and classroom use.
For example, our interactive whiteboards have been used every day for years and have been able to withstand the test of time. They help make learning interactive and are an efficient use of time. They can also be to record lessons and print notes for students/paras, and much more.
Before implementing a new tool, we do a fair amount of research ourselves and visit with colleagues or instructional technology coaches prior to implementing new technology with students. We use social media to learn from other educators and gain ideas about current trends as well as new ways to use existing resources and tools.
While we try to be as prepared and well-versed as possible with new tech, it's important to be open to unpredictable outcomes. Amazing and impactful learning can happen in ways teachers don't always predict. Flexibility and reflection are essential when trying new things.
2. Let Students Be Part of the Process
When we get new equipment, we often open it in front of the class so we can discuss the parts, how it's going to be used and what we are going to need in order for it to be successful in our classroom. Then, we give our students about five minutes to "play" and see what they discover before starting the initial lesson.
It's important to remember that students are the core beneficiaries of the technology, so their feedback matters. If the new tech works, it could improve their achievement levels. If it doesn't work, then it could possibly hinder their learning outcomes and have a dampening effect on the learning process. You will never know unless you ask.
Additionally, we like to have "kid tech specialists" in each classroom, and simply ask them for help when technology doesn't "play nice." They love to provide ideas on how to fix technology. When they are able to use what they know to solve the problem, they get an amazing sense of pride that they were able to help their teacher and their classmates.
3. Consider How it Connects with Existing Tech
We both consider ourselves tech-savvy teachers and enjoy trying out new tools with our students. We have used two-way audio systems from Lightspeed for years as a way to promote student voice, collaboration and student leadership in the classroom. This spring, we were selected to pilot Lightspeed's newest audio system, Activate, which is designed for group collaboration.
Our classroom model includes a lot of group work where students complete tasks with a partner or in groups of four to eight. The two-way pods are the size of a glasses case and double as handheld microphones, making it easy for students to pick them up and take them wherever they may be working. When they're in groups, we can listen in on their conversations and praise or correct concepts without being physically present at that particular group's table.
We love when new technology allows us to take student learning to new levels. For example, we were able to integrate the new pods with our mobile device to record video and audio. When students are presenting their work to the class, they amplify their voices using the pods. They love speaking with the microphone because it makes them feel important, and they know they're being heard.
We also wirelessly connected the system to the interactive whiteboard so students can clearly hear videos, songs and more. This is a great example of a technology tool that has made our lives and our students' lives easier and has enhanced our overall learning environment.
4. Look for Tools with Multiple Uses
You want to get the most bang for your buck when purchasing technology, so tools with multiple uses are really beneficial. Our document cameras are just one example of a tool that has longevity and versatility. We use them for both teacher and students demonstrations, modeling, sharing of ideas and products. Document cameras are extremely adaptable as we use them to take pictures of student work, as a live document camera and also a web camera.
We have many tools that provide optimal student collaboration, but as educators our time to collaborate and share best practices is limited. Tools that promote peer-to-peer collaboration are a huge win for us, especially tools that allows teachers to record themselves teaching and share the video with fellow teachers and administration.
For example, this past spring Andrea's students engaged in a lesson that she wanted to share with a colleague. She used a handheld device to record videos of student discussions, and they were able to explore the topic for themselves. By viewing the video, her colleague was able to see the value of the lesson and wanted to engage his students in the same experience.
Andrea and her colleague switched classes the next day, and she recorded his students' conversations so when he reentered the classroom he had a clear understanding of what they had talked about. Doing this allowed all of the students to be on the same page, and saved both educators the time it would take to have a detailed conversation about the lesson.
When aligning new technology to classroom models, we embrace technology that increases student achievement and makes our lives easier. Integrating new technology may not always go perfectly the first time, but teachers should use student feedback and lean on technology specialists to help the process run smoothly.
The next time you consider purchasing a new tool for your school, remember to consider its usage in a variety of situations, how it connects with your existing technology and how it can make a positive impact on student achievement.
For more, see:
Andrea Friend teaches sixth- and eighth-grade science at Andover Middle School in Andover, Kansas. Follow her on Twitter: @andreafriendams
Stacey Ryan has been an educator for 16 years and currently teaches seventh-grade math at Andover Middle School. Follow her on Twitter: @sryanalr
---
Stay in-the-know with all things EdTech and innovations in learning by signing up to receive the weekly Smart Update.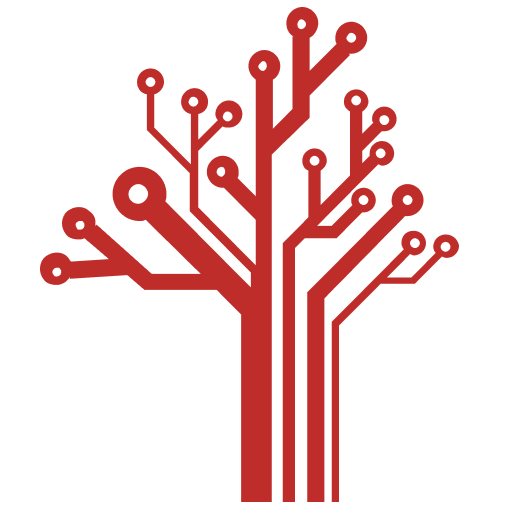 Getting Smart loves its varied and ranging staff of guest contributors. From edleaders, educators and students to business leaders, tech experts and researchers we are committed to finding diverse voices that highlight the cutting edge of learning.