Three Strategies that Helped Transform Our School
By Tim Webb, Ed. D.
When I think back to this time two years ago, I can't believe how much has changed at E.A. Cox Middle School, where I serve as principal.
Back then, our math scores were not where we hoped they would be. Only 17 percent of our students were even hitting grade-level proficiency targets. Students weren't very enthusiastic about reading either—more than half of them did not understand fundamental grade-level concepts. And for a school of roughly 750 students, we had a much higher-than-average rate of discipline referrals.
Fast-forward to today and you will see a transformed school culture, and the results have been nothing short of amazing. Math and reading scores have improved dramatically, discipline referrals are down substantially and our entire community is just plain happier.
Thanks to our recent efforts, involved parents have created both a Parent-Teacher Organization and a booster club for athletics. On the first day of school, more than 400 parents showed up to help ring in the new school year—a fantastic indicator that our parents wanted to be more involved in their students' education.
Changing an Entire School Culture
You may be asking if it's possible to change a school's culture—to say nothing of achievement—in such a short amount of time. Well, I can tell you from personal experience that it is. However, my experience has also shown me that it isn't easy and it takes a collaborative effort from all key stakeholders.


In tackling these challenges, it helped us to think of them as a triangle. Math and literacy are cornerstones, obviously, but there's also a social and emotional learning (SEL) piece we hadn't previously addressed. Students and parents felt disconnected from school before we brought them back into the fold.
Fortunately, we weren't alone. Schools across our district, Maury County Public Schools in Tennessee, were facing similar challenges. Upon taking the reigns of Maury County Schools a little over a year ago, our new superintendent Chris Marczak reached out to every school, administrator, teacher, student and parent to build a ground-up blueprint for district-wide improvement we call our 7 Keys to Success.


The entire district came together to provide meaningful feedback and create a realistic set of guidelines for our students. Many of our keys focus on specific objectives for math and literacy, college and career readiness or standardized testing goals. But baked into the 7 Keys is an overarching sense of providing students with the means to achieve more than we've ever expected of them.
At E.A. Cox, we tie everything back to the 7 Keys. They are the driving force behind every decision we make, from our vision around teaching and learning down to how we allocate our budget. Due to the fact that these keys were created organically and received buy-in from all stakeholders, it's been possible to keep that momentum going at the school (and even classroom) level. Each of our students now sets goals to address each of the keys. Teachers are stepping up and volunteering to take on new roles. And parents are responding in ways we never thought possible.
Reinventing the School Day
We began by reinventing everything we knew about the traditional school day. We realized a formally structured school day wouldn't work for where we needed to go, so we eliminated bell schedules. Instead, students are grouped by age and ability level and spend 90 minutes per day on math and ELA, and the remainder of the day in arts and other exploratory classes. It creates a bit of chaos, and it's not for the die-hard traditionalist, but the flexibility helps students work on what they need to when they need it.
Students that need more support getting to grade level are given an additional 45 minutes of reading or language arts every day, working on fluency skills, phonics or whatever skill they need to address. We're big believers in blended learning and letting students work independently with additional, direct instruction or one-on-one teacher support whenever needed.


In general, I've always believed that if we can fix achievement gaps in literacy, we'll naturally start to see an increase in math performance. Part of the challenge is getting students to want to read. To that end, we've introduced myON, a personalized literacy environment with more than 12,000 digitally enhanced titles that are matched to students' interest and ability level. The breadth of choice and digital access goes a long way toward getting students excited about reading, and as they progress to books with greater difficulty levels, they start to see themselves as true readers, which continually builds their confidence in reading as well as in academics as a whole.
Teachers have seen a dramatic change as well. Across the district, 96 teachers voluntarily went through a rigorous screening and training process that focused on the hard and soft skills they needed to become instructional coaches. Now, when we pull out our Tier III students—those in the bottom 20 percent in reading or math—we can pair them with the instructor that is best suited to meet their individual needs.
A New Approach to Social and Emotional Learning
To cap off the triangle, we also reinvented how we view SEL, which in our case meant getting a handle on behavior management—or better yet providing our students with the tools they need to increase coping skills, understanding and empathy to get ahead of potential behavior issues.
With these changes, we've seen a 30 percent decrease in in-school suspensions and expect overall discipline referrals to also decline in the coming months. Our approach has been to encourage positive student leadership school-wide. Teachers now call home to relay good news, and we've opened our doors so families are able to come in and help with special projects.


Additionally, we created a school-within-a-school model called Cougar Academy. Here, we pull out 25 students at risk of expulsion or remanding and work with them to re-engineer their negative energy in a positive direction. Then we integrate them back into the traditional classroom (well, as traditional as it gets around here). It's new, but already we're seeing success, and it's gone a long way toward changing our school culture for the better.
Even though these changes are recent, community buy-in has made all the difference. Local political officials and school board members are amazed at the turnaround. We've more than doubled the number of students taking algebra by eighth grade, and we are on pace to double that number again next year. A third of our students are taking honors English now. Our rate of in-school suspensions has dropped by more than 30 percent. And best of all, parental involvement has really changed.
Most of all, I attribute this evolution to our newfound flexibility and consistent outreach to the community. I can't stress how important it is to build and nurture relationships inside and outside of the school walls. We share decision-making and energy along with a vision. We now have a school family that loves and understands kids and are willing to do whatever it takes to help them learn.
With all that we have going for us, there is no other option than to continue improving and ensuring every student strives for success.
For more, see:
Dr. Tim Webb is principal of E.A. Cox Middle School in Tennessee. Follow them on Twitter: @CoxMiddle
---
Stay in-the-know with all things EdTech and innovations in learning by signing up to receive the weekly Smart Update.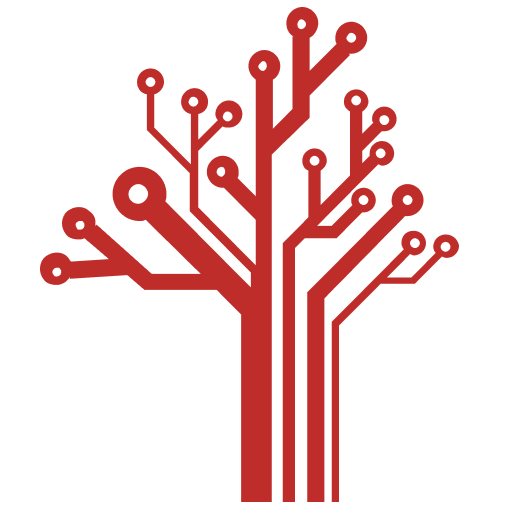 Getting Smart loves its varied and ranging staff of guest contributors. From edleaders, educators and students to business leaders, tech experts and researchers we are committed to finding diverse voices that highlight the cutting edge of learning.